Facebook Live Video is now available on Android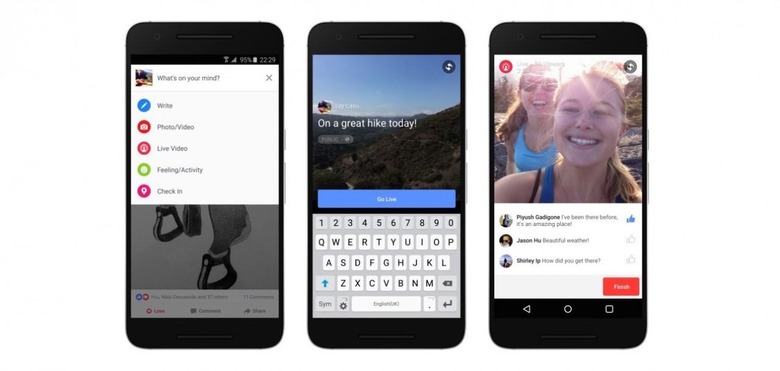 Following a debut back in December, Facebook's Live Video feature has gradually been making its way to mobile, starting with iPhone users in the US. Now it's time for those with Android devices to get in on the phone, as the live streaming tool is making its debut on Google's mobile platform this week, the social networking company has announced.
As Facebook's competition to Periscope, the Live Video feature lets users start a live broadcast from their phone, sharing it with their friends, all from within the standard Facebook app. As it begins to appear in the app over the next week, users will be able to start streaming by hitting the Live Video button in the field where a regular post is made.
How do I use Facebook Live Video?
Much like the launch for iOS, Facebook Live Video will be limited to Android users in the US at first, but it will make its way to other countries "in the coming weeks." The company notes that the feature is now available on iOS in 30 countries around the globe.
Facebook has been seen working quickly to make Live Video a key feature of its network, as it bolsters the site's offering of real-time content, an area where Twitter has usually dominated. Once a user begins broadcasting, they're also able to read and respond to incoming comments in real-time. The video will still be posted to the broadcaster's wall once they've finished filming, so others can view it at a later time.
SOURCE Facebook