Facebook Live Video Goes International (On iPhone)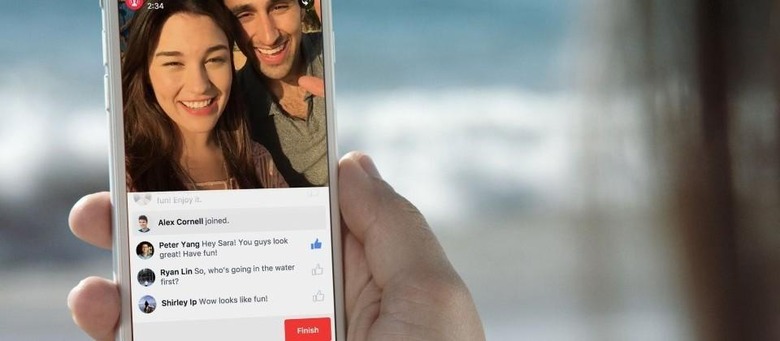 Facebook unveiled its Live Video feature in early December, and has more recently expanded it to all iPhones users in the U.S. While there's still no word about when Android users will be let in on the fun, iPhone users outside of the United States are also seeing the feature roll their way, with Facebook saying it is expanding the feature globally. Some users outside of the US are already reporting seeing the broadcasting option.
Live Video, in case you missed the initial announcement, is a new Facebook feature that enables users to broadcast video live to their friends and other Facebook users. It is similar to Periscope, and is perhaps a better alternative for those who are mired in the social network's own platform.
How do I use Facebook Live Video?
Those with access to the feature will see a new icon (a person's head with some circles around it) — tap it and you'll get some options like adding a description for the broadcast, setting any limitations you may prefer like who is able to watch the video, and such.
After that, broadcasting is as simple as hitting 'go live.' Viewers will be able to leave comments, and the video will be available on the broadcaster's wall for later viewing after the stream has completed. Check out the guide above for all the details how to start your own Live Video.
Facebook has confirmed to us that it is starting its global rollout for Live Video. User reports from all over the place are showing a pretty scattered rollout, with Facebook users in Europe, Africa, parts of South America, and more all saying they've gotten it via an update. If you're using Facebook on iPhone and haven't yet received the feature, check for an update and stay patient.
If you're on Android, you will also get access to the feature, but so far we only know that it is set to happen early this year. Now that the feature is expanding across the globe to iPhone users, it is reasonable to assume it won't be too much longer until Android gets tossed into the mix, but Facebook hasn't provided a hard launch date.