ExoLens' Zeiss lens case for iPhone 7 offers swappable optics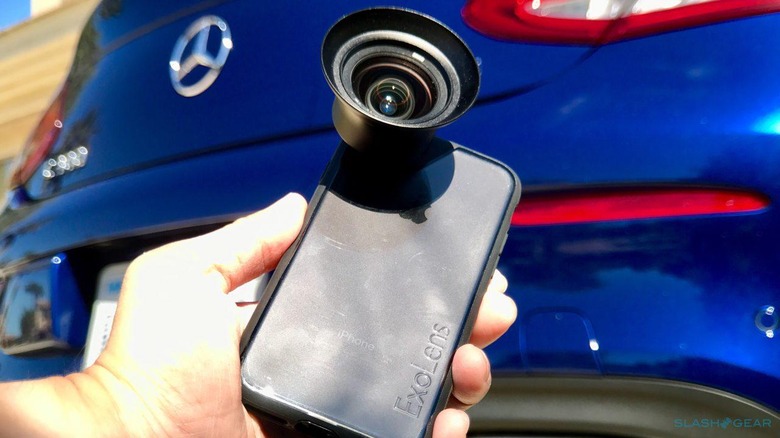 The iPhone already has a reputation for photography, but ExoLens wants to crank that up with its Zeiss-lens-toting case for the iPhone 7 arriving in stores. Announced back in January, the iPhone 7 case builds on the previously-revealed lens framework that the iOS smartphone slides into, with an impact resistant shell to help in case of drops or bumps. However, it's the lens mount that's most interesting.
With a screw mount over the iPhone 7's camera, owners can attach one of several Zeiss lenses. Indeed, the system is compatible with all of the previously-announced Zeiss Pro lenses, which means everything from super-wide-angle, through telephoto, prime, and all the way to macro. Each simply screws into place.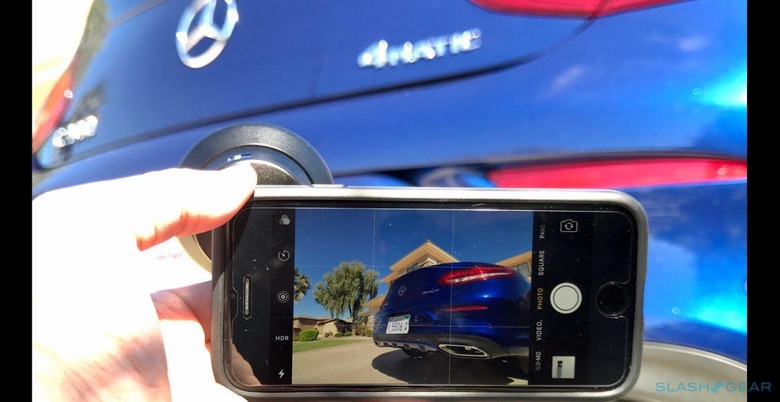 The case itself is $49.95, and has a clear back with a black TPU bumper around the edges. The iPhone 7's camera can be used both with a Zeiss lens attached or without. Notably, the case doesn't block the LED flash on the smartphone, though your choice of lens might do once fitted.
Unfortunately, right now those with an iPhone 7 Plus are still out of luck. The current ExoLens case only fits the iPhone 7, with the company saying that the version for the larger smartphone should arrive sometime later in 2017.
If you have an iPhone 7 Plus but can't wait, ExoLens does have brackets which support the Zeiss lenses. While they may not actually protect the smartphone, they do at least allow for the handset's wide-angle camera to play ball, even if the second, telephoto camera is left out. ExoLens recommends its PRO Wide-Angle and Macro-Zoom options in that case, since the iPhone 7 Plus already has a regular zoom.
As for those lenses themselves, they fall somewhere in-between the cost of a more consumer-focused option like those from Olloclip, and a traditional lens for a standalone camera. The Zeiss PRO wide-angle lens, for instance, is $149.95, as is the Zeiss PRO macro-zoom. Slightly more expensive is the Zeiss PRO telephoto lens, at $199.95, which offers 2x optical zoom, or 56mm-equivalent.
With smartphone video capabilities getting more and more professional, we've seen an increasing number of moviemakers turn to their phones to capture footage instead of a traditional camera. Indie hit Tangerine used iPhones exclusively, outfitted with special lenses to suit cinema aspect ratios. "It wasn't a gimmick," writer/director Sean Baker told SlashGear at the time, "it was just a way to make a movie."