ExoLens Pro and Prime lenses make iPhone 7 photography better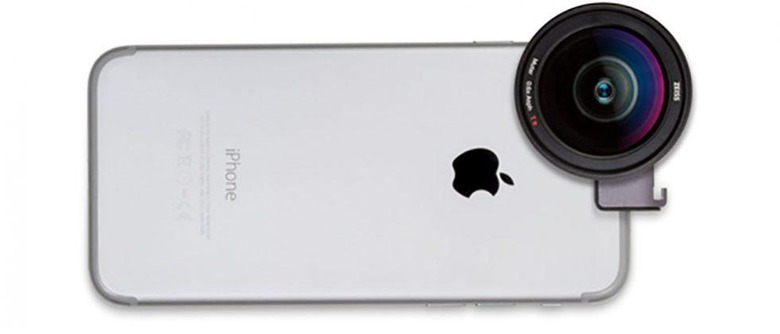 One of the biggest improvements on the iPhone 7 is the camera that allows you to take very nice images with the smartphone. If you want your iPhone 7 photography to be even better than it is right out of the box, ExoLens has some new accessory lenses for the iPhone 7 called the ExoLens Pro and Prime lines. The Pro has optics by ZEISS to bring professional-grade mobile lenses to photographers.
"We are very excited to launch the high-performance ranges of PRO and PRIME iPhone lenses," says John Fellowes, Chief Executive Officer of Fellowes Brands, which acquired ExoLens in 2014. "The new product lines signify an expanded brand strategy for ExoLens, which will now reach mobile photographers of all levels."
The ExoLens Pro wide-angle and telephoto kits will be the first lenses in the range to market. The kits will feature aspherical lens technology that is normally used in high-end DSLR lenses. All of the Pro kits will come with machined aluminum ExoLens Edge mount with an integrated cold shoe accessory mount for external lights or other accessories and a key ring loop.
The Pro Wide-Angle Kit has a ZEISS Mutar 0.6x Asph T wide-angle lens and will be offered for iPhone 6/6s, 6 Plus/6s Plus, and iPhone 7 starting in December for $199.99. The Pro Telephoto Kit has a ZEISS Mutar 2.0x Asph T telephoto lens. It will be available for the same iPhone models in December for $249.99. A Pro Macro-Zoom lens will feature a ZEISS Vario-Proxar 40-80 T macro-zoom lens with focal length of 40-80 mm. That macro zoom lens will sell for the same devices starting in December for $199.99. The ExoLens Prime will come in wide Angle 0.6x, Telephoto 2x, and super wide-angle/Macro combo and will land in Q1 2017.