Every trailer from Xbox One's E3 2015 "greatest games lineup of all time"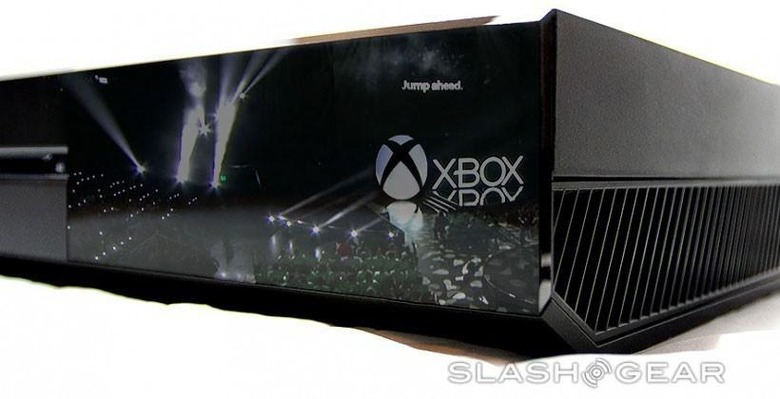 Today Microsoft brought what they suggested would be "the greatest games lineup of all time," showing everything from Halo 5 to a new The Division. Today you're also going to see a trailer for the Xbox Elite Wireless Controller and a set of new games – one of which is called ReCore, a game about a girl and her robot dog. This collection of games is certainly shaping up to be one of the most impressive we've seen from Microsoft, of that you can be sure.
Before you dive in on the trailers below, you'll want to pay attention to this one key feature revealed for Xbox One this morning: Xbox One backwards compatibility with Xbox 360 games. That'll be released for Preview members as early as this afternoon.
As long as developers give Microsoft the OK, Xbox 360 games will be playable on the Xbox One for Preview members as early as the moment you finish your final bag of chips for lunch.
Next glance upon the Xbox Elite Wireless Controller. This is a controller that'll replace your current wireless controller, bringing on replaceable and customizable controls for your games aplenty. See more information on this controller in our original Xbox Elite Wireless Controller detail article.
The "Jump Ahead" trailer is first – after the controller, of course. Hardware first! This trailer just portends the future of Xbox One through the next 12 months. Look at the heads!
Next is the Halo 5 Warzone trailer. Here you're getting an idea of what a massive beast this game is going to play in the multiplayer arena. Online you'll be taking the war to a new level – massive play.
Recore is a game coming in the Spring of 2016 for Xbox One, a game created by Keiji Inafune and the makers of Metroid Prime. The brief trailer you'll see shows the girl and the robot dog being attacked. Robots aplenty rush in – and the dog retaliates with loads of energy blasts.
The Forza 6 trailer shows a few of the monstrously powerful vehicles you'll be driving later this year. Pretty chrome. Witness the glory.
Gigantic is a game you've probably never seen before. Cartoonish and visually stunning, this game rolls with 5x5 competition and a Beta release in August of 2015.
It's time for a montage! Have a peek at ID@Xbox for all the indie-gaming excellence that'll be headed your way in second half of 2015 and first half of 2016.
Tacoma is a title that explores what your life might be like on a remote craft 200,000 miles from Earth. Ever wondered what it's like to scream in space? You might need a Kinect for this one.
Ashen is a game that dives deep into a world without light from above. No sun here – only eruptions from beneath the ground.
The Beyond Eyes trailer will make you wonder how far you'll go to leave the world of hack and slash behind. You're searching for a cat. It's an environment of light and darkness. It's just about as different from the rest of the trailers here as you're going to get.
We've been waiting for Cuphead for a long time. Have a peek at our Cuphead studio MDHR interview to learn a whole lot more.
ION will be coming to the Xbox One Game Preview program first – that and Windows PC. This is a game made by the people who brought you DayZ, inspired by the cult title "Space Station 13." Not for the squeamish.
RARE Replay is a replay of the company's entire 30-year-run in one trailer, suggesting that they'd be bringing on heat with Microsoft in the near future.
Behold, Battle Toads! Coming on August 4th, 2015, this game will cost $30 and deliver 30 fully playable games from RARE's 30-year history.
In Sea of Thieves, you're diving in on a world of Pirates. This is RARE's next big full-fledged AAA title, in all its graphics-intensive glory.
Fable Legends will deliver the "genre-defining" title with free-to-play adventuring and cross-device multiplayer. This game will be released for Xbox One and Windows 10 PC.
Finally you'll see another montage, because that's what E3 is all about. This is the "Xbox One E3 2015 Greatest games lineup" trailer in all its heavy excellence.
Continue to follow along with E3 2015 through our gaming hub all week long.