Every HTC One 10 leak so far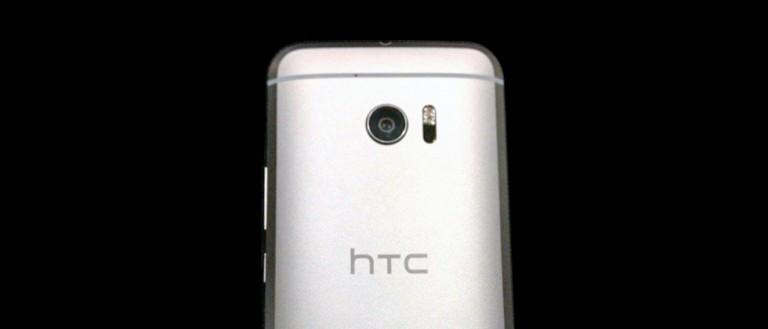 Today we're having a peek at not just the latest HTC One (or HTC One M10, or HTC 10) leak, but the full collection from the past several weeks. The latest addition to this collection is a supposed device-in-hand photo with a "HTC 10" listing at the top of an AnTuTu Benchmark app. In this app, its' shown that the HTC 10 is right up at the top of the pack, ahead of the Samsung Galaxy S7 Edge and the Xiaomi MI 5 by a significant margin.
The image of the benchmark in question comes from a random image-hosting site, re-hosted on Reddit, and appearing on Android Central after that – as far as we can tell. The image shows what very much appears to be the several-times-seen HTC 10 device with a lovely giant display and a single rather-familiar home button near the bottom of its front face.
SEE: HTC Nexus 2x 2016
That's where the fingerprint scanner is hidden, more than likely. Below you'll see a set of specifications gathered over the past several weeks:
HTC 10Display: 5.15 QHD display
Processor: Qualcomm Snapdragon 820, Adreno 530 GPU
RAM: 4GB
Camera: 12.x MP SONY IMX337
Front-facing camera: 8-megapixel, 1080p video
Battery: 3,500mAh
USB: Type-C
Special Features: front-facing fingerprint scanner, metal back
These specifications are far from complete and certainly not official as yet. They're based on rumors, anonymous tips, and leaked images.
The HTC 10's camera will very, very likely be a Sony IMX337/IMX378 with a 1/2.3-inch 1.55um pixel CMOS sensor sensor. This camera will be capable of 35fps video speed at full resolution or 60fps in 4K2K mode, all very similar to the camera (same model) on the Nexus 6P.
Next you'll see a gallery of leaked or otherwise rendered images of the HTC 10, aka HTC One 10, aka HTC One M10. Or whatever you want to call it at this point.
The renders you see above come from HamDir and are based on model specifications made for what we can readily presume were specs made for case-makers. Accessory makers of all sorts have been responsible for leaking specifications that've lead to extremely accurate renderings over the past several years for phones of several types – this may also be one of those situations.
Have a peek at our HTC One M10 Needs article to see what it'll require to face off against the Galaxy S7 and LG G5.
The event at which this device will be revealed in full will be taking place on the 12th of April. That's just a little over 2 weeks away. So close now!