The Essential Phone may have made a huge misstep, with Andy Rubin showing that, while he knows how to make a slick phone, he may be behind the curve on carrier sentiment. Launched to no small amount of fanfare in late May, the Android smartphone puts refined design, cutting-edge technology, and modular extensibility at the fore. However, the bad news chaser is the network it'll be an in-store carrier exclusive with.
That, Essential President Niccolo de Masi confirmed to USA Today, will be Sprint. America's fourth-largest carrier, and regularly criticized for its coverage and speeds, Sprint has fallen from favor among many on the cutting edge of smartphones. While its low prices have appeal to certain segments of the market, it has been slow to embrace next-gen technologies after its side-experiment with 4G WiMAX.
According to de Masi, the Sprint tie-up was an intentional one, however. "It's certainly conscious for us to work with partners that can make an investment in supporting our brand ambitions," he told the paper, adding that "it's an approach that obviously Andy Rubin has been very successful with in the past as well as a lot of our management team."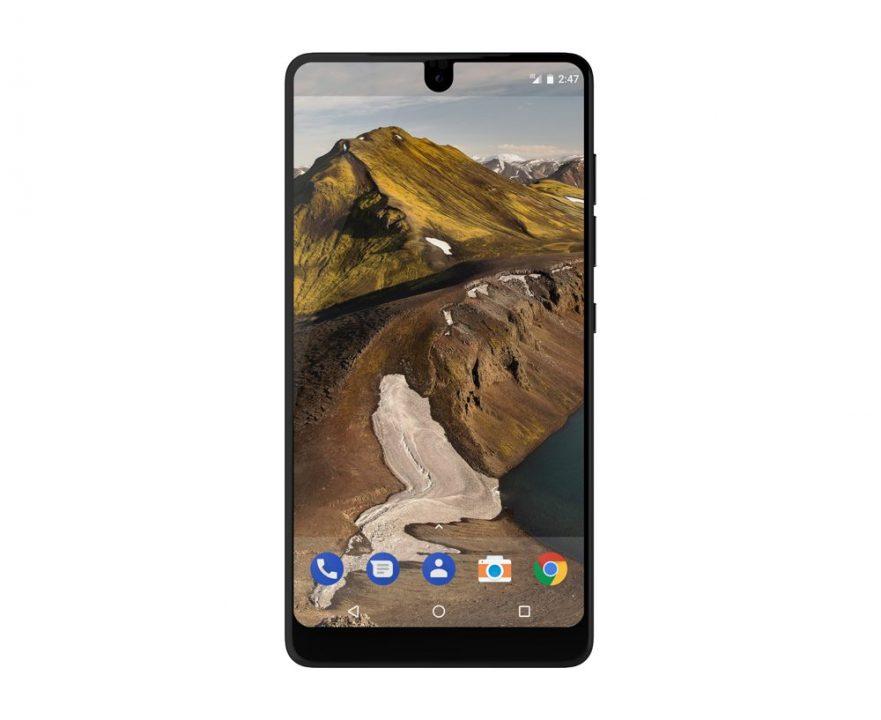 There are a few other likely contributing factors, mind. For a start, there's the close connections between Essential and SoftBank, the company which currently owns 83-percent of Sprint. SoftBank had planned to invest $100m in Essential, a move it later abandoned. Rubin himself is an advisor to SoftBank, meanwhile, for their SoftBank Vision Fund. That recently became the largest tech fund in the world, with almost $100bn to play with.
Still, although the pieces line-up at the backend, it's unclear whether on the high street the deal makes sense for the Essential Phone itself. A Sprint carrier exclusive means that visitors to Verizon, AT&T, and T-Mobile retail won't see the handset and be able to compare it to high-profile alternatives like the iPhone 7 and Samsung Galaxy S8. Sprint is saying it plans a splashy launch, but there's no beating regular footfall.
It's not all dreary news, mind. Although Sprint will be the the Essential Phone's carrier partner, the phone will also be offered unlocked by Best Buy. Essential itself will offer the smartphone unlocked and SIM-free from its own site. Priced at $699, it'll work with any of the four major carriers in the US, as long as you provide your own SIM card.
NOW READ: 6 unique Essential Phone details
Sprint is yet to confirm its pricing for the Essential Phone. It's likely to offer the 360-degree camera attachment Rubin has been showing off with the device, and which clips onto the magnetic pad on its rear which Essential has promised will see much broader use over the smartphone's lifetime. That's a $50 add-on.
Nobody is saying how long the Sprint exclusive will last at this stage. It's not the first time in recent weeks we've had cause to criticize phone-maker's network decisions, mind. HTC wowed us with the HTC U11 earlier this month, but that phone also risks being overlooked as it too is only found in Sprint stores.