6 Essential Phone details that make Andy Rubin's device unique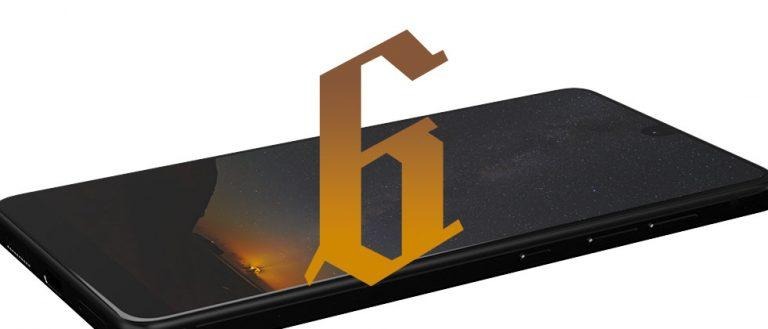 Today the cofounder of Android revealed a new device called Essential Phone – and we're running down the details. This device is a smartphone running Android, it has front and back-facing cameras, and it has a big touchscreen display. Outside of that, there's a bunch of details that are easy to get excited about, as they're aiming to be everything the average Android phone – or iPhone – really isn't.
1. One Model
Essential doesn't seem to be wanting to mess around when it comes to internal storage sizes. When you've got a phone called "Essential", the situation does not allow for the possibility that it runs out of media storage at any point in the first few months, at least. As such, the one model made available for preorder at the company's reveal has 128GB of UFS 2.1 (internal storage) inside.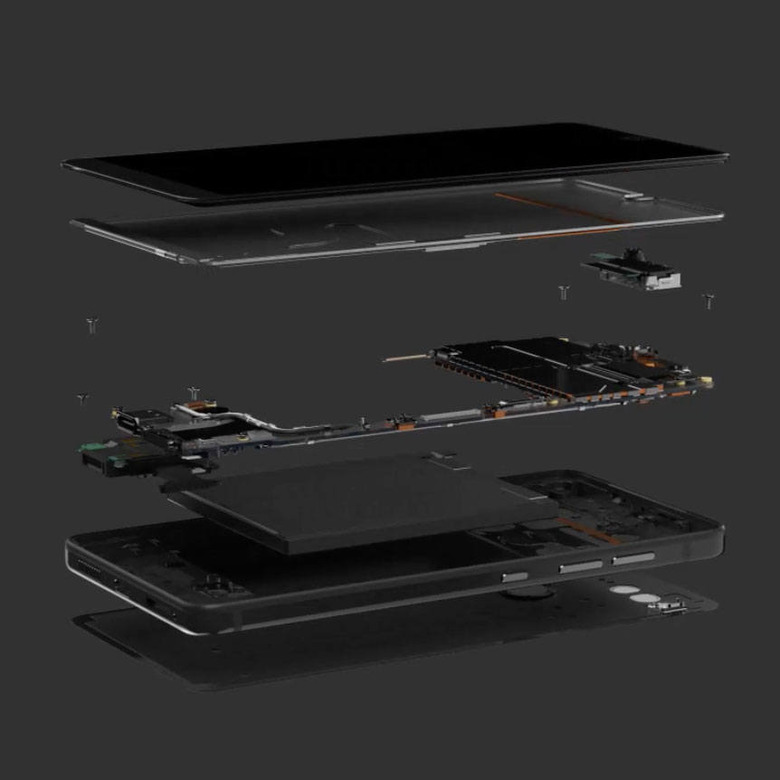 Unfortunately there's no port for additional storage – no microSD card slots here. But with 128GB inside it's unlikely there'll be a large outcry for lack of space. USB-C wired connectivity also allows for quick transfer of data for offloading if necessary.
2. Camera Array
The frontside camera rolls with what the company calls a "fixed hyperfocal lens". This essentially means that everything from a certain point and further is in focus – probably 40+ centimeters or a bit over a foot and further. That's not all that rare, but it's not often that a smartphone company uses that term hyperfocal, or hyperfocus.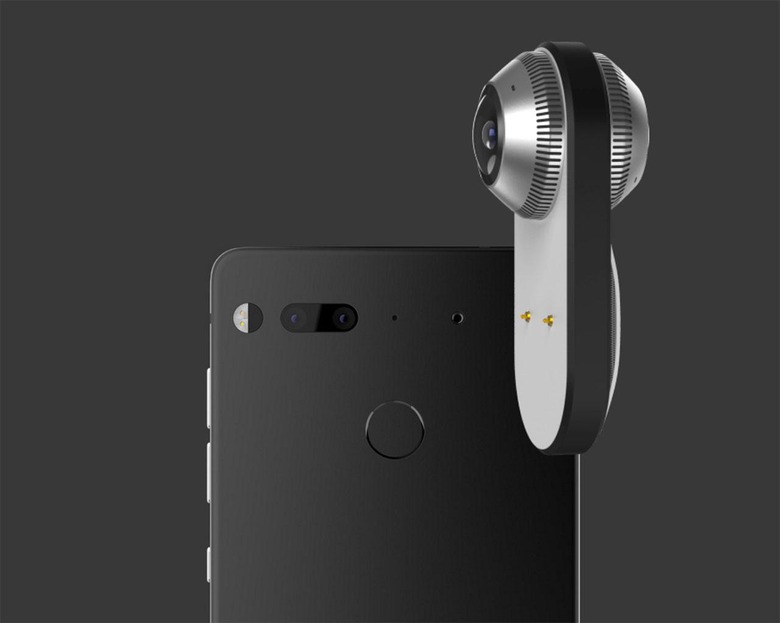 The back-facing camera is a dual-camera seteup with a 13MP RGB sensor and a 13MP Mono sensor. This will be very similar to what the past couple of Huawei phones used – though we're not quite certain yet of the image sensor models inside. With this combination of sensors, the user is able to gather more light than with two RGB sensors, and they're able to capture "real" black and white photos separate from the RGB sensor.
There's also a 360-degree camera that'll attach to the device magnetically and function right out the box. That'll cost another $200 – unless purchased with the phone immediately, then it'll be $50. The smartphone costs around $700 without the camera at all.
3. Colors, No Logos
Unlike basically every other smartphone in the world today, the Essential Phone has no external branding. According to the Essential Phone listing, "Your phone is your personal property. ... Just because we played a part in making it doesn't mean you should be forced to advertise that fact to everyone in your life."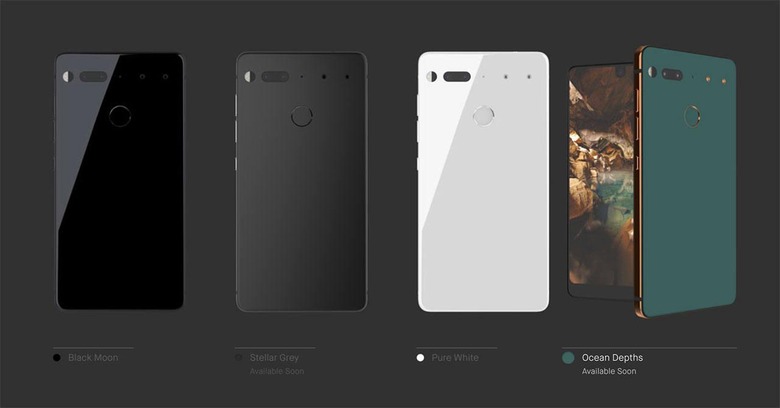 Three of the four colors this device is available in aren't particularly out-of-the-ordinary. Included are Black, Gray, and White, or what they call Black Moon, Stellar Grey, and Pure White. Then there's the one oddball – the Green they call "Ocean Depths." We'll have to see it up close to make judgements, but from here it looks like a fanciful emerald, or crocodile skin, or something equally extravagant.
4. Borderless Display
As we've grown accustomed to saying, this device has the fabled "borderless display." Of course that's relatively impossible without having a place to rest one's fingers, so there is an edge to this smartphone. Essential says that this smartphone has an "edge-to-edge Full Display."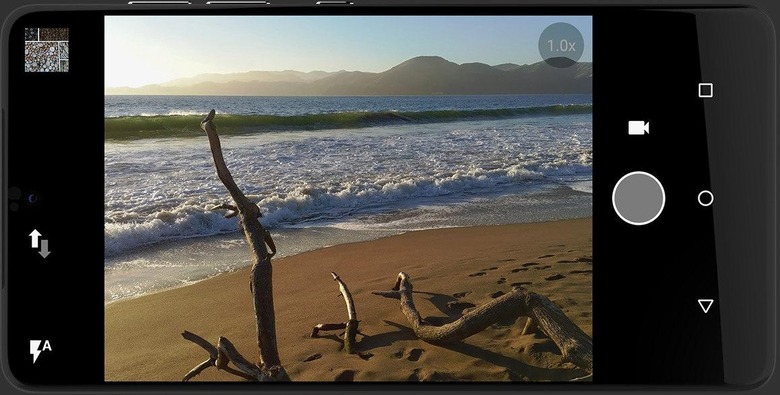 Dimensions
• Height: 141.5mm
• Width: 71.1mm
• Thickness: 7.8mm
• Weight: under 185 grams
Inside the dimensions listed above, this device has a display that's 5.71-inches diagonally (with curved corners). Essential says "with radiused corners", and also that the display rolls with 2560 x 1312 pixels, aka QHD, aka 2K. This display uses CGS / LTPS technology, too – which again makes it rather rare.
5. Tough Hardware
The Essential Phone is presented as having a tough exterior – hopefully unlike that of the other full-front-display device we've seen recently, the overly-fragile Xiaomi Mi Mix. To roll with higher-than-normal toughness, the Essential Phone is made with ceramic across its backside and titanium metal around its edge. The front is covered with Corning's Gorilla Glass 5, and together we're expecting the device to be at least a little more durable than the average modern smartphone.
Or at least we certainly hope so, as replacing a full touchscreen display is far more expensive than just replacing a pane of touchscreen-friendly glass. The tiny drop test the company showed this week claimed that the device would be able to survive a drop onto concrete, as you'll see above.
6. Many or Most Carriers (in theory)
With the network radio bands listed by Essential for the Essential phone, this device should be able to work with most major carriers in the world. Whether or not it'll actually be able to work with data from AT&T, T-Mobile, and Verizon, is another question. We'll have to hear directly from the companies in question before we guarantee it.
Network / Bands
• UMTS/HSPA+: 1, 2, 4, 5 6, 8
• GSM: 850, 900, 1800, 1900 MHz
• CDMA EV-DO Rev. A: 0, 1, 10
• FDD-LTE: 1, 2, 3, 4, 5, 7, 8, 11, 12, 13, 17, 20, 21, 25, 26, 28, 29, 30, 66
• TDD-LTE: 38, 39, 40, 41, 42, 43
• TD-SCDMA: 34, 39
Release timing has not yet been revealed by Essential, but they have posted a sort of pre-order form online. Users can head to Essential dot com to access it in their Shop. If what they're suggesting is true, the Essential Phone will be offered for sale to users based on their "spot in line", and Essential will "notify you when your phone is ready to ship to complete your order." Shipping begins in the USA first, and will likely spread around the world later this year.