Android 9 Pie for the Essential Phone is rolling out today, an impressively timely release of the new OS that puts other smartphone-makers to shame. Google released its next big Android update today, with its own Pixel smartphones first in line to get the upgrade.
However, Essential was not to be overshadowed. "We're proud to bring Android 9 Pie to Essential Phone the same day it's released!" the company said in a statement. "Check your phone now for the update."
Considering the tricky situation Essential has reportedly found itself in, this is impressive stuff. According to the rumor mill, the company – started by former Android chief Andy Rubin, and backed by his incubator – recently axed plans for its second-generation Essential Phone 2, amid considerations of selling the whole business off altogether. There's still no sign of the Essential Home smart home hub that was announced alongside the first-generation handset, either.
Indeed, the most interesting hardware Essential has released in recent months is a headphone jack. That magnetically clings to the back of the smartphone, and gives a 3.5mm port along with the promise of both better audio quality than Bluetooth and not taking up the USB-C port on the bottom of the device.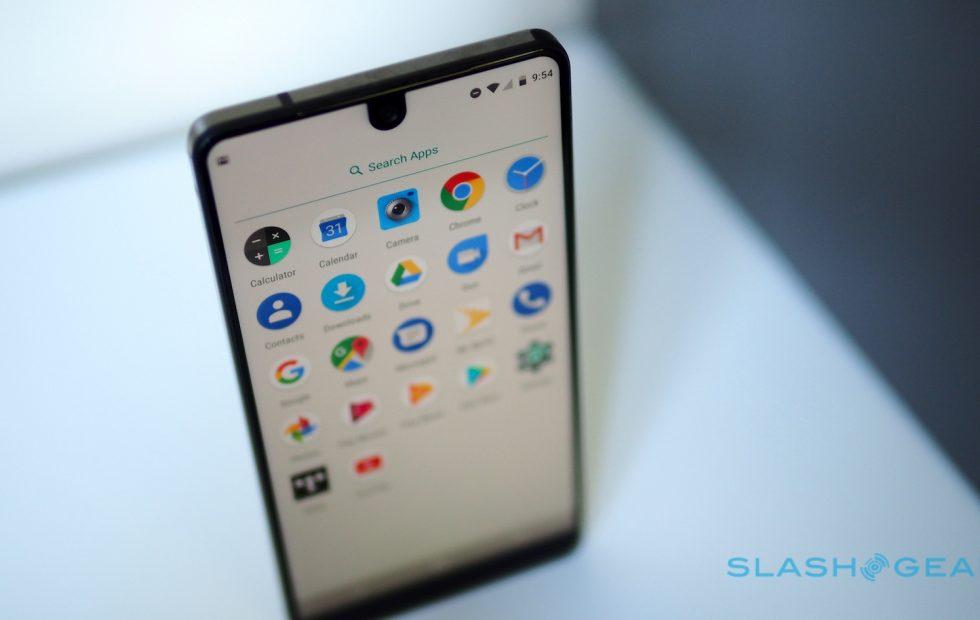 For all its business troubles, though, Essential hasn't let its software update schedule slip. We've seen the company push out Android updates on the same day as Google itself several times before, usually beating its much larger rivals like Samsung, LG, and HTC to the punch by weeks or even months. Even OnePlus, which has been making impressive strides in update timeliness itself, says Android 9 Pie won't be arriving on the OnePlus 6 by the end of the fall.
Android 9 Pie includes numerous new features, with Google particularly pushing its machine learning systems. That should add up to better battery life using the new Adaptive Battery feature, along with App Actions which rely on machine learning to push timely and relevant prompts to the fore. There's also a new navigation system, including iPhone X-style swipe gestures, while notched phones – like the Essential Phone – now get native notch support at the OS level. Replies and notifications should be improved, too.
With the Essential Phone regularly on sale, not to mention accessories like its 360-degree camera, it remains one of the most affordable ways to get a decent Android handset – and, now, to get in early on the Android 9 Pie action. You should see it if you check the Software Update page in the Essential Phone's settings.