Essential Phone AMA: 3.5mm add-on, Android Oreo update, more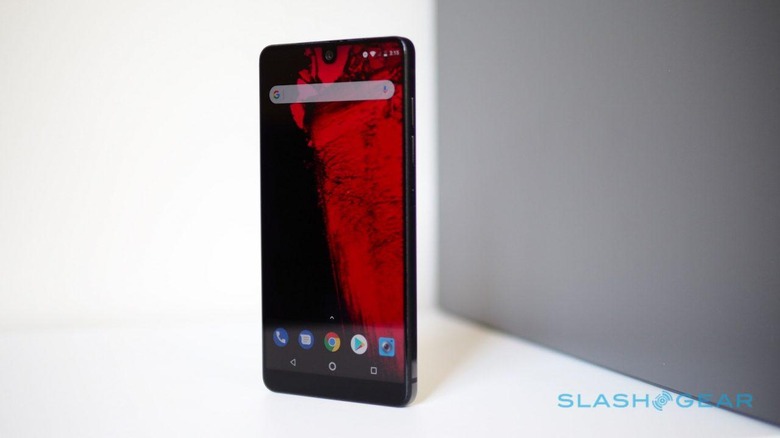 The Essential Phone has arrived in Sprint stores today, and creator Andy Rubin and his team have been answering questions about the upstart Android handset in a Reddit AMA. As you might expect, there have been plenty of questions about the smartphone's physical design, upcoming modular accessories, and of course when owners can expect Android 8.0 Oreo. On those fronts, there's both good news and bad.
On the update front, the expected timescale is "2 months-ish" to Android 8.0 being released. In the meantime, Essential continues to refine its current software, particularly around the camera. There, early testers have been fairly critical about performance in comparison to rival devices, but the Essential team argues that there have been significant improvements already.
"We are pretty happy with the hardware design of the camera," the team wrote. "We are using computational photography to fuse a monochrome and color sensors. That's the part we're not too happy about, but luckily it's software and we've already done a number of updates to the app to fix bug and add features."
On the accessories front, there's movement there both within Essential and paving the way for third-party add-ons. Right now, the company is talking publicly about two devices, first of all the charging dock that was announced alongside the Essential Phone at launch.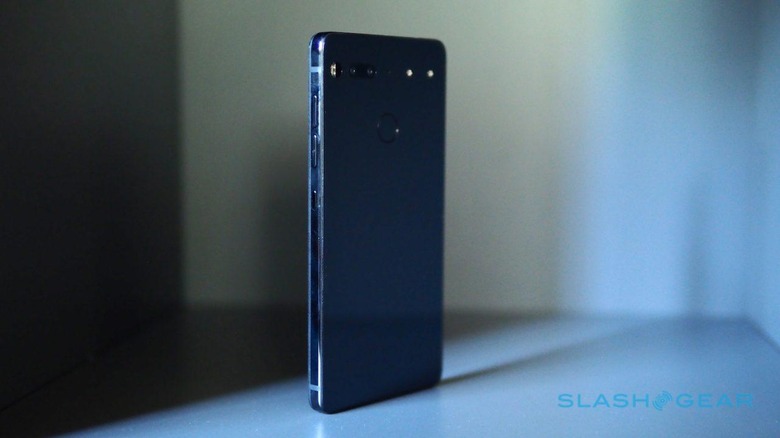 "We are planning on having the dock out shortly. Our final prototype build is this month and we will have it available for purchase after we run through reliability testing," Essential says. There's also the argument that it's a better solution to charging convenience than wireless methods like Qi. Having a dock "is much more "Green" than Qi power as its more efficient and solves the "drop and charge"," so the official stance goes.
Perhaps more interesting, however, is the promise of a headphone jack add-on. "We are under development on a number of Click Connector accessories," Essential says. "The first available should be the charging dock. We are also actively developing a high end audio accessory to support a 3.5mm jack."
That would address one of the common criticisms of modern smartphones, not just Essential's, that they've sacrificed the convenience of a traditional headphone jack in favor of a smaller, slimmer phone. It'll include a high-end DAC, too, since Essential says they couldn't fit such a component into the handset itself.
As for other accessories, the other missing piece is cases. "We are working closely with several brands to produce cases for our phone, so they'll be coming from our friends and partners and not from Essential," the company said. "We play nice with others, so we're supporting lots of requests from accessory companies!"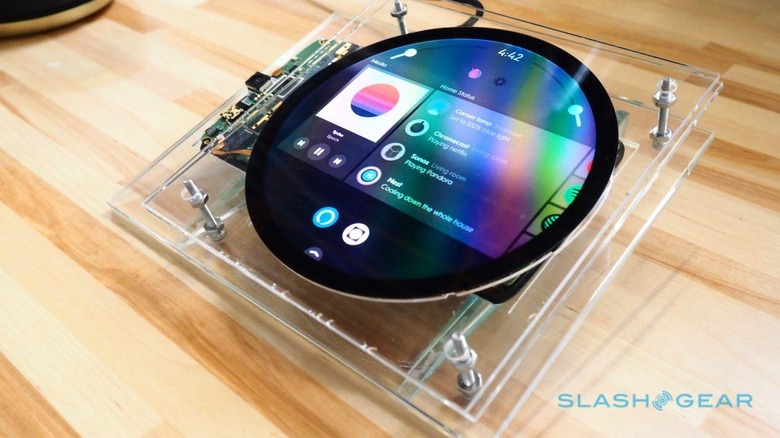 Eventually, though, the details of the connector – which hooks up physically for power, but which uses a short-range wireless link for data transfer – will be opened up. "We have a reference design almost complete," Essential says. "Once ready, it will be made available to 3rd parties so they can easily integrate our connector into their products. This works for hobbyists as well!"
Currently, Essential is focusing on just one of the announced colors, Moon Black. However, "Pure White ceramic is in build trials now," the company says, though says it'll be "a few weeks until they're in boxes and shipping." Other colors, like Ocean, are further of as Essential's ceramics suppliers try to stabilize the finishes.
MORE Essential Phone first-impressions
On the carrier front, Essential has "been in the certification process with Verizon and are at the tail end," and says that approval could come "as soon as tomorrow." Down the line, though, Rubin's interest is still in advanced artificial intelligences and the company's circular-touchscreen home assistant, Essential Home.
"I'm particularly excited about the home product," Rubin wrote. "It has the potential to unify all the disparate devices in your home, including your phone! Not quite ready to talk details, but development is going well and we'll have something to show soon."
MORE Reddit