Essential Home revealed to take on Amazon Echo and Google's assistant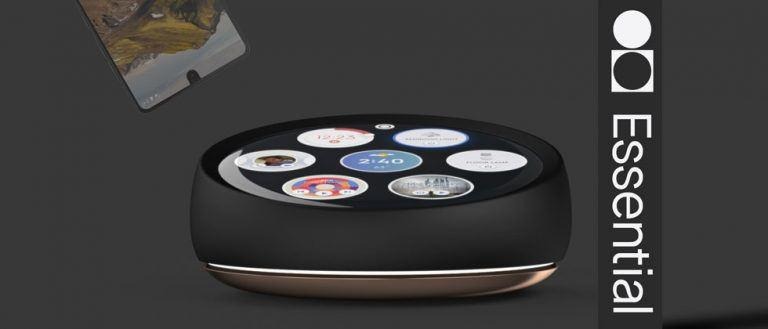 With the reveal of the Essential Phone, Android cofounder Andy Rubin announced the Essential Home. This is a device – part of an ecosystem of devices in the future – which runs a smart home. While the company hasn't said so directly, this device looks to take on already existing systems like Amazon Echo with Alexa and Google's assistant in Google Home.
This device is made not only to act as a smart home center-point for the masses. Designers at Essential made this device to feel at home in the home – instead of like something from the distant future. This device is designed to be accessible by the average user, not just the early adopter.
"It's in your environment; you can tap or glance at it, but it never intrudes or takes you away from the things that are important to you," said Mara Segal, Head of Product: Home Devices for Essential. "Think of it as an orchestra conductor for your digital instruments – something that can get them to start to work together in new, exciting ways."
The device consists of a wall plug (for power) and a base with a round touchscreen display. This device has at least one microphone and a glowing light (or array of lights) to show pertinent updates for the user. Essential calls the screen a "round auto-display [which] blends into any home environment while providing seamless access to multiple types of information and services."
This Essential Home device will also have a camera – as evidenced by its ability to activate with a "glance." Users can also "ask" it to turn on or tap to turn on. Essential Home also aims to make sure that "your privacy is taken seriously." We'll see a lot more about that particular bit in the near future.
At this time there is no launch date for Essential Home, but there is a sign-up sheet. Developers are encouraged to go to the bottom of Essential's Ambient OS page to learn about the software that'll run on Essential Home. Both Developers and users will be able to sign up there with their email for updates on availability. SlashGear will also have information as or before it's made available to the public.