Enso zenPad Android MID just $155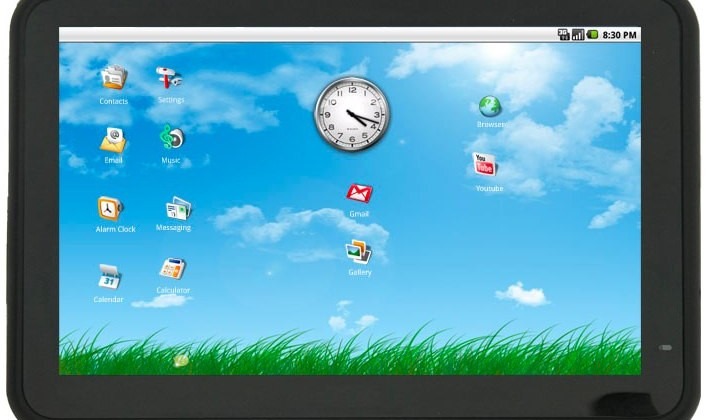 Plenty of Android-based mini-tablets and MIDs have graced these pages before, but seldom do they manage to be both commercially available and cheap.  The Enso zenPad – a rebadge of the SMiT MID-560 – is a 5-inch WVGA touchscreen MID running Android 1.6 (with a promise from the company to release Android 2.1 "within 1 month") with WiFi a/b/g/n, support for an external 3G modem, and 1GB of onboard storage.
There's also a microSD card slot (an 8GB card is included; up to 32GB supported) and a microUSB port, along with a 3.5mm headphone socket and an optional GPS receiver.  The integrated 2,000mAh battery is apparently good for up to 6hrs of WiFi web browsing, and there's access to the Android Market (though you might find cellular-reliant apps aren't compatible).
The whole thing measures 5.2 x 3.4 x 0.6 inches, which should make it reasonably pocket-friendly.  As for that affordable price, it kicks off at $155 for the 8GB model, with $25 shipping; considering eviGroup's Wallet is based on the same OEM device, but is expected to sell for more like $400, that seems quite a deal.  Enso aren't currently accepting orders on their site, and we're always a little wary of buying from distant, hitherto-unheard-of firms, so we'll wait to see how the first batch of brave souls get on before whipping out our credit cards.

[via Android Community]