Elon Musk: Tesla's Model 3 really is coming in 2 years time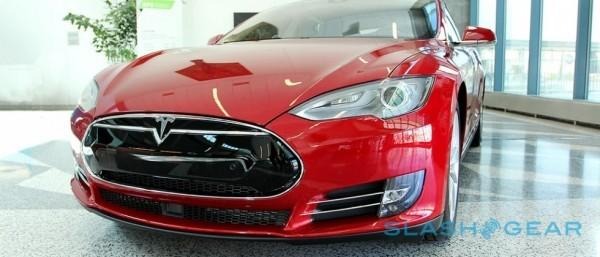 Tesla's Elon Musk has recommitted to the launch schedule for the Model S "more affordable" EV, promising production in around two years. The car, which is expected to cost around the $35k mark, will be smaller than the existing Model S though use a similar powertrain and battery setup.
Model 3, our smaller and lower cost sedan will start production in about 2 years. Fully operational Gigafactory needed.

— Elon Musk (@elonmusk) September 2, 2015
In fact, it's battery considerations which is keeping the Model 3 at a remove.
According to Musk, Tesla's new Gigafactory – a huge facility for mass producing the battery packs that will be used not only in its cars but its home batteries – will need to be online before the sort of power pack numbers will scale for the Model 3.
Musk confirmed the roadmap for the smaller car earlier this year, so the two year timeline doesn't really come as a surprise. Still, given the company has seen some delays launching its second vehicle, the Model X SUV, it'll likely come as some relief to would-be Model S owners that the car is still on track.
As for the first glimpse of it, that'll come in March 2016 Tesla has said, though there are signs that body style is still being decided on now.
A recent report on Tesla's design lab showed what appeared to be a smaller car prototype made up of two halves, each exploring a slightly different roof-line. It's speculated that Tesla is flirting with hatchback and sedan bodies, as if figures out how to best make use of the Model 3's space.