Tesla aiming for $35k Model 3 unveiling in March 2016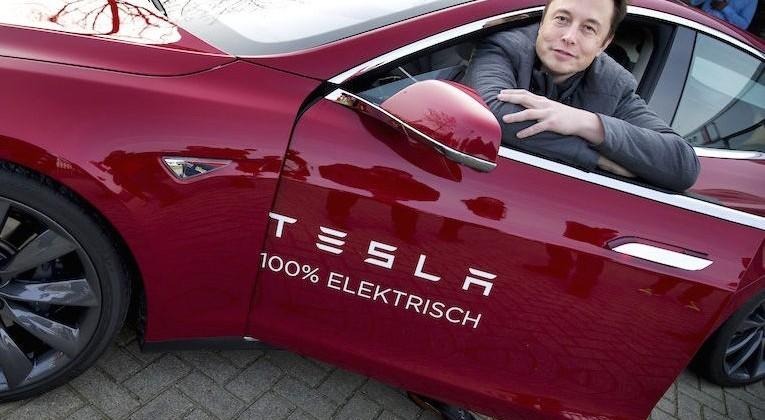 While Tesla and its all-electric Model S seem to be getting lots of attention within the auto industry these days, the cars are not easily affordable, starting around $75,000 before rebates and tax credits. That's about double the $33,500 that Kelley Blue Book says is the average price of a new car in the U.S. But that doesn't mean Tesla and founder Elon Musk aren't planning to go head-to-head price-wise with Honda Accords and Toyota Camrys, in fact the company stated earlier this week that they are targeting a March 2016 unveiling for their next vehicle, the Model 3.
We haven't been given any hints of what the Model 3 will look like, so at this point the most significant thing about the new Tesla vehicle is that the company is planning a price in the $35,000 area, while still remaining all-electric. Just don't expect to be able to purchase one shortly after that March 2016 debut, as a recent SEC filing revealed manufacturing limits will prevent the Model 3 from making the 2017 model year.
But how appealing will a $35,000 Tesla be when electric rivals like the Nissan Leaf and Mitsubishi i-MiEV can be bought for even less? Well, that's a bit like comparing a Toyota Camry with a Mercedes C-class. Tesla is a premium brand, and you can bet that more expensive price will come with features like over-the-air updates to the car's high-tech operating system, a charging network far more advanced than rivals, and a buying/ownership experiences that completely cuts out a dealership.
The downside to a much more affordable Tesla is it will surely be missing the truly amazing, flagship features from its Model S sibling, like an autonomous driving mode and a range of 270 miles. Still, Musk has previously stated they are trying to achieve a 200-mile range with the Model 3, far more than what you'd get with the Leaf or other electric rivals. We'll just have to wait until March of next year to find out for sure, assuming Tesla doesn't stick to its reputation of delayed release dates.
SOURCE ExtremeTech