Tesla Motors banned from direct sales in West Virginia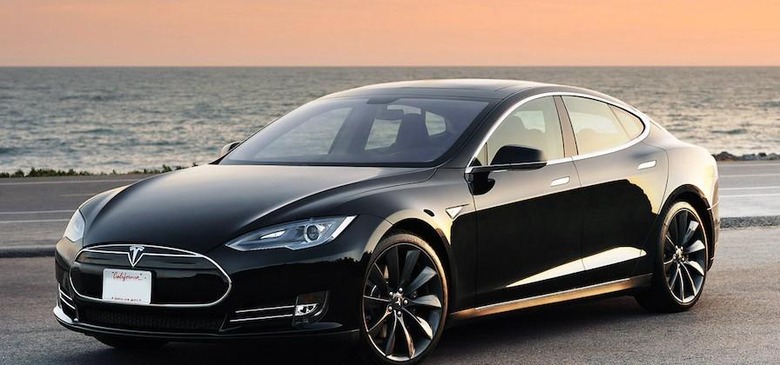 Thanks to a decision made Friday by West Virginia's governor, Tesla Motors will not be allowed to practice its direct-sales approach in the state. Gov. Earl Ray Tomblin signed a bill that protects franchised auto dealers, making them the only outlet where new vehicles can be purchased from. The new law states that auto manufacturers are prohibited from acting as a new car dealer or operating as a dealership. Not surprisingly, Tesla is unhappy about the decision, which just so happens to have been supported by West Virginia's Senate president, Bill Cole, himself a car dealer in the state.
Tesla released a statement condemning the law, saying that while it was portrayed as supporting businesses and free market principles, it only protects the monopoly of dealers. "West Virginians deserve the right to choose how and from whom they purchase their vehicles. We will return next year to fight for consumer choice and free market access," the company added.
The West Virginia law states that operating as a dealer includes, but isn't limited to, "displaying a motor vehicle intended to facilitate the sale of new motor vehicles other than through franchised dealers." Of course, this isn't the only state to ban direct sales, as the US's dealership lobby claims their system is beneficial for customers, giving them more flexibility in pricing, and encouraging competition among local businesses.
Arizona, Texas, and Maryland are other states that ban Tesla's direct sales, so in those locations the company has "galleries" where potential customers can look at their vehicles, but are not allowed to order them, take test drives, or discuss prices. This method doesn't seem to have limited the electric vehicle maker, as they just announced the deliveries of a record 10,030 units in 2015's first quarter, surpassing projections and a 55% growth over the previous year.
SOURCE Automotive News