Eken M001 Android MID gets battery boost hack, video call webcam [Video]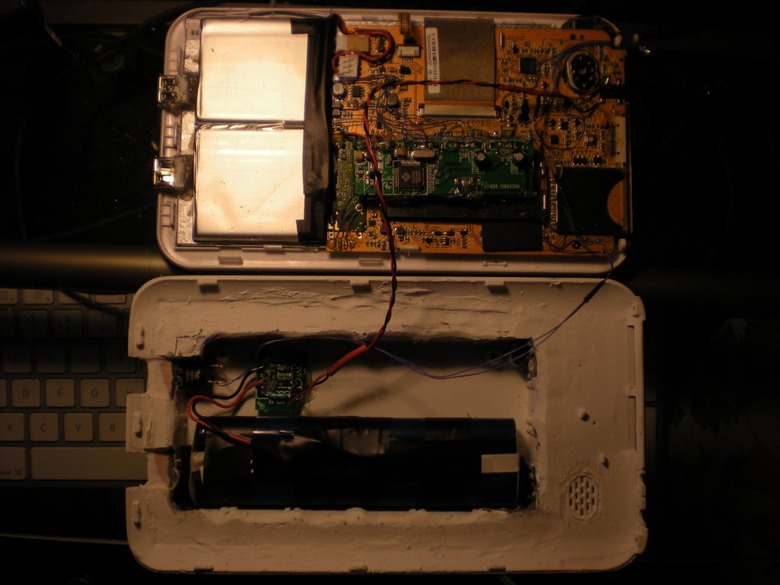 Eken's M001 Android MID certainly had promise – a bargain price tag will do that – but the end result, particularly dire battery life, left us cold.  Still, that's nothing a little elbow grease, soldering and time investment won't address, and that's just what Carnivore from the Slatedroid forums has done.  His M001 now has a USB hub, two new full-sized USB ports, 8GB of integrated storage and – most impressively – a total 5,200mAh of battery good for 7-12hrs of runtime.
Video demo after the cut
By reworking the rear panel of the MID, he managed to squeeze in a second, 3,600mAh battery pack alongside the original 1,600mAh pack.  Now battery life is certainly not an issue, and he's obviously hoping to do some video calling having fitted a front-facing webcam (that currently lacks drivers).
Of course, not all owners will be willing to go to the same extremes to make their MID fit for purpose, but the sub-$100 price tag (and, soon, broader availability of the Eken M001) is likely to gain the attention of at least a few DIY-minded souls.
[via Hack A Day]