Ecosystem lock-in a key danger EC chief says as Samsung proposes deal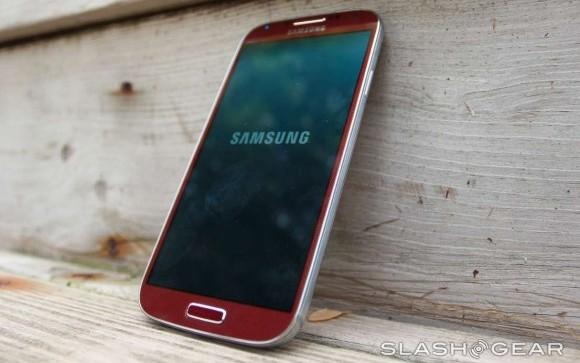 Samsung is attempting to escape antitrust punishment in the EU, submitting a list of proposed commitments that, the European Commission VP responsible for competition says, will be market tested over the next few weeks. "After lengthy discussions, Samsung has sent us a set of commitments seeking to address our concerns" Joaquín Almunia, Vice President of the European Commission responsible for Competition Policy, said today in a speech, hinting that should the remedies eventually be accepted, they will have broader implications for standard-essential patents and the injunctions Apple, Samsung, HTC, and others have sought because of them.
"[Samsung] committed to a standards body to license its standard-essential patents to market participants in return for reasonable remuneration" Almunia summarized. "But later, the company sought injunctions based on those patents although in our view there was a willing licensee. Last December, we sent Samsung a Statement of Objections which outlined our concern that its conduct was anti-competitive."
Chatter of a proposed deal between Samsung and the EC began back in June, with insiders claiming the South Korean company had submitted a set of concessions it hoped would allow it to sneak past official sanctions. The potential fine could reach as high as $17.3bn, insiders have suggested.
"We will formally market test these proposed commitments with other market participants in the coming weeks" Almunia said, though did not detail exactly what Samsung had suggested. The outcome could have greater implications for how patents are weaponized in the consumer electronics industry at present, however, he teased.
"If we then conclude that the commitments address our concerns, we will take a commitment decision which would – I believe – bring clarity on SEPs and injunctions across the industry" the Euro VP suggested.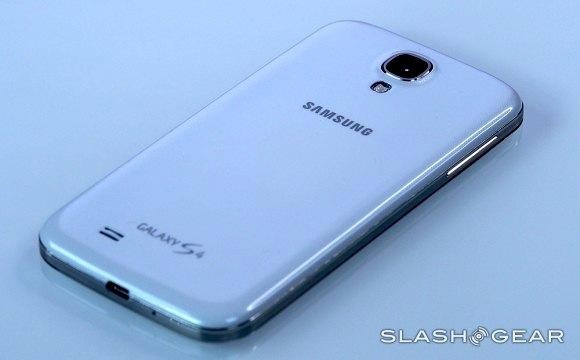 Interestingly, Almunia also broached the topic of antitrust and competition more broadly in the EU, responding to criticism of late that the European Commission was heavy-handed in its regulation. "Some claim that there is no need for antitrust intervention in high-tech markets. As you may remember, this is what Microsoft argued in its antitrust cases here as in the EU" he pointed out.
Microsoft is under fire in the EU again this year, for failing to offer Internet Explorer users access to other browser software as was part of its antitrust commitment.
"The argument is that it is impossible for a company to become dominant – and to stay dominant – in sectors where new products, platforms and services appear all the time" he said. "I'm not convinced by this argument. In fact, owing to some specific features of these markets, it can actually be easier for a company to hold a dominant position over time."
Apple sold its 700-millionth iOS device at the end of September. Meanwhile, Steve Ballmer recently claimed that Microsoft is the last remaining company battling against Google's monopoly.
According to Almunia, while the industry may be shifting more rapidly than ever before, the growing role of the ecosystem – whether that be Apple's iTunes/iOS or Google's Play/Android – means that consumers can easily find themselves locked into a platform that becomes financially extortionate to leave.
"One such feature is network effects, which tend to reinforce the position of market leaders. These effects can make markets become highly concentrated and can impose significant barriers to entry. Similarly, switching costs may prevent the displacement of market leaders because customers are locked in" Joaquín Almunia, Vice President of the European Commission responsible for Competition Policy
As anybody who has tried to jump from iPhone to an Android device – or vice-versa – knows, leaving behind a set of purchased apps and re-buying them for another platform can quickly get expensive. Even free apps can present a headache, since not all are available on every OS. That's arguably one of the reasons Microsoft and others have struggled to compete against iOS and Android in smartphones, with Windows Phone slow to offer the same range of titles as its rivals do.
We recently reviewed Apple's iPhone 5c, a more affordable version of its flagship iOS smartphone intended to broaden iOS' marketshare even further.
"In sum, dynamic industries are not immune to careful antitrust scrutiny, nor should the basic antitrust principles be modified" the EC expert concluded. "Price fixing, foreclosure, market partitioning, and so on can and will still harm consumers in the digital economy."
Samsung is yet to comment on the proposed remedies. Still, there's no guarantee that the EC – and the company's competitors – will accept them. Google's proposals were rebuffed in its own antitrust battle, for instance, forcing the search giant to rethink its concessions.