Echo Spot vs Echo Show: Amazon's Alexa screen showdown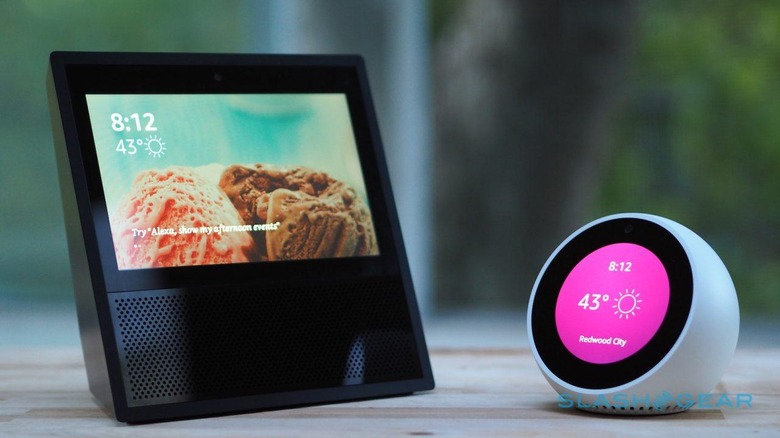 We may receive a commission on purchases made from links.
It's not unfair to say that Amazon's Echo line-up is getting pretty crowded. The arrival of the Echo Spot brings a second display to the range, but there's more to the spherical smart home gadget than that. The big decision many are facing is do they pick a new Echo Spot or go for the existing Echo Show... read on for five things you should consider before ordering.
You want to listen to music
At about a quarter of the size of the Echo Show, it's no surprise that the Echo Spot doesn't have the same audio system inside. The larger smart speaker finds room for dual 2.0-inch speakers and Dolby stereo sound support. The newer, smaller model has a single, 1.4-inch mono speaker.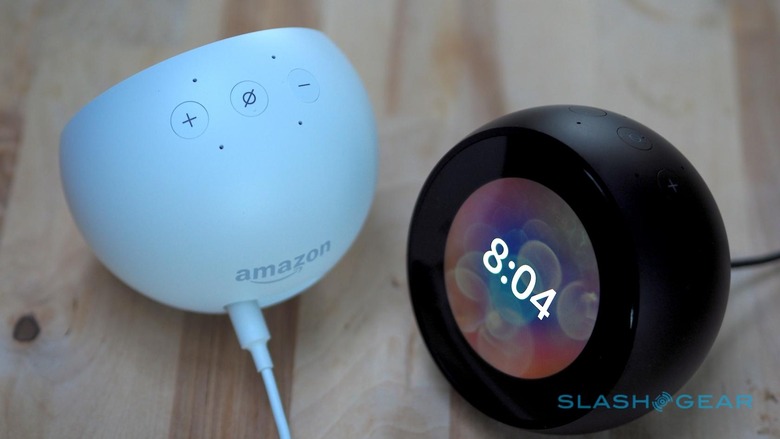 Now, the Echo Spot definitely sounds better than the Echo Dot, low bar that that is. However, if you're planning to use your new Echo primarily for music playback – and Alexa certainly makes that easy – then you'll probably want to go for the Echo Show, since it offers much more appealing audio quality. That is, assuming you don't want to connect some external speakers.
You need the 3.5mm jack
Both the Echo Spot and the Echo Show have Bluetooth support, and interestingly it works in two directions. For instance, you can pair each smart speaker with a larger, separate Bluetooth speaker for better quality audio. However, you can also use the Echo as a speaker for your smartphone, streaming over Bluetooth to it rather than from it.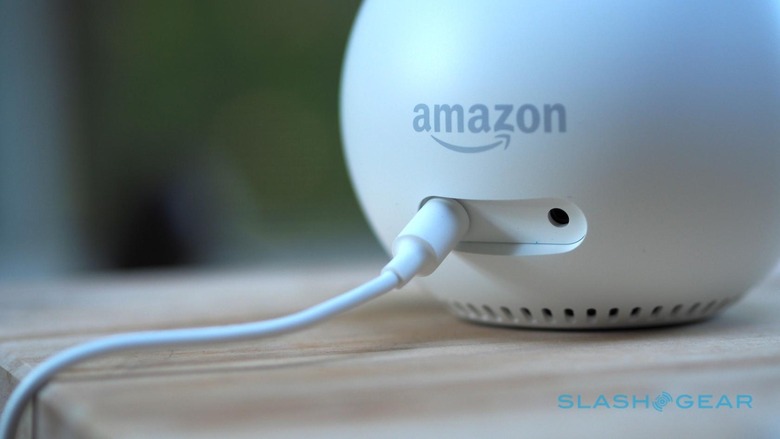 What sets them apart, however, is the 3.5mm aux-out jack. The Echo Spot has a connection for plugging in a wired speaker if you so require; that's a port which is missing on the Echo Show. Amazon's decision makes some sense, given the Echo Spot's own speaker is fairly rudimentary and you're more likely to want to connect an external sound system.
You want to watch video
Circular displays are still relatively rare, so it's no surprise that the Echo Spot catches the eye. Its 2.5-inch round screen is bright and clear, and fits perfectly with the cute spherical form-factor. However, there are definitely times when you might want to go with a more traditionally-shaped display.
If you're planning to watch much video on your new Echo, the Echo Show's 7-inch rectangular panel is probably the way to go. Not only is it bigger, since most streaming video is itself rectangular, you'll see more on-screen. The Echo Spot does support zooming – so you can choose between black bars above and below the video, or have it expand to fill the screen but lose what's at the edges – but it's still not ideal.
Of course, with Google and Amazon currently at war, and YouTube not available on Echo products right now, you may find yourself short of things to watch. Amazon's own video streaming service, such as the bundled Prime Video that subscribers have access to, can be accessed on the Echo Spot, but it's not a display you'd likely want to watch a whole episode of Transparent or Man in the High Castle on.
You're putting it on your desk or nightstand
Is bigger automatically better, then? That comes down to where you want to put your smart speaker. The Echo Show's size is advantageous when it comes to audio volume and screen real-estate, but it also has a large footprint.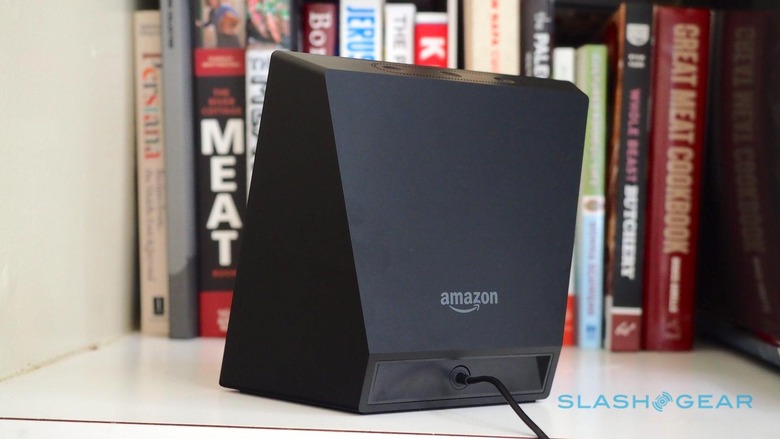 It's something worth considering if you're thinking of trading in your old alarm clock for an Echo on the nightstand. Similarly, unless you have a huge desk, the Echo Spot is perfectly scaled to live alongside your laptop or computer monitor.
You're on a tight budget
Back when it launched in June, the Echo Show was a not-inconsiderable $229.99. That made it the most expensive Echo of the time. In contrast, the Echo Spot is $129.99, making it a relative bargain.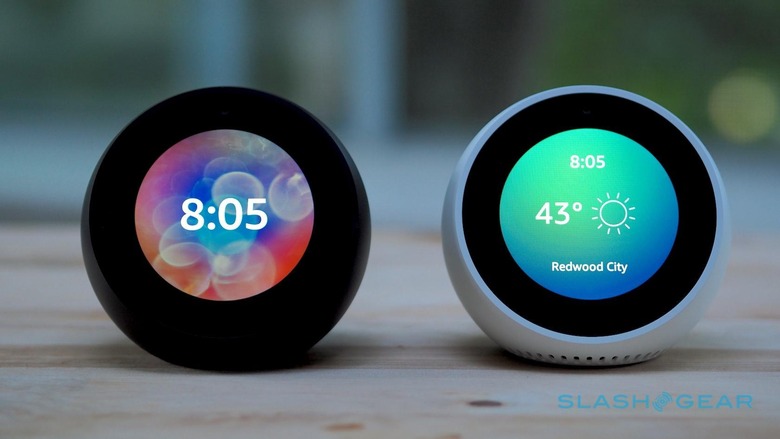 Just when you think that's decided, however, Amazon throws a wrench in the works. It's currently running an Echo promotion, which cuts the Echo Show to $149.99, just twenty bucks more than the Echo Spot. With a delta that small, you have to really want the smaller footprint or 3.5mm audio out.
However, there's another angle. The same promotion also cuts the Echo Dot to $29.99 (from its usual $49.99) and there's a lot to recommend the audio-only route. Alexa is still primarily focused on voice interactions; while there are some skills out there with display features, they're still rare. Meanwhile, the Echo Dot also lacks a camera. You don't get video calling support, no, but you might feel more comfortable putting an audio-only device in your bedroom, versus one with an internet-connected camera.
Wrap-up
There's plenty to like about the Echo Spot. It's definitely Amazon's most appealing Echo design so far, and if you've friends and family who are also Alexa users then the video calling is handy. All the same, Amazon is arguably its own worst enemy here, overshadowing the Echo Spot's launch with its bigger brother being on sale. Until that changes, most people wanting Alexa with a side of screen will probably find themselves best suited to an Echo Show.
MORE Amazon Echo Spot
SlashGear uses affiliate links, and if you buy something we may get a small share of the sale.