E3 2017: All major announcements from Microsoft, Sony, Nintendo, and more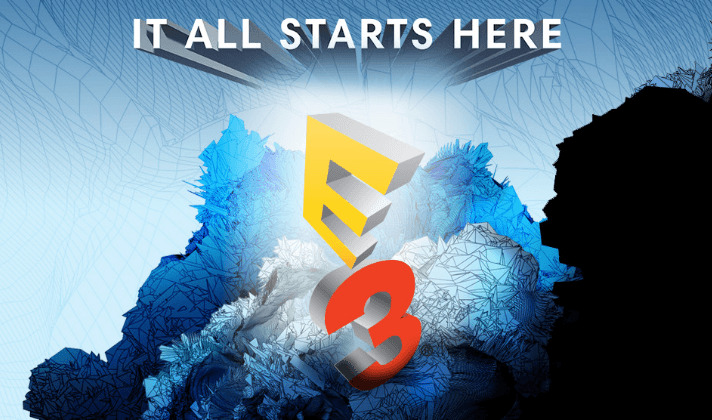 E3 2017 officially kicks off today, but from here on out, big announcements will likely be few and far between. Like every E3 in recent years, major game companies have opted to host press conferences before the event begins, which is where they make all of their big announcements. There were six big press conferences of note this year – Microsoft, Sony, Nintendo, Electronic Arts, Ubisoft, and Bethesda – and what follows are the biggest announcements from each of them.
Electronic Arts
E3 2017 got underway particularly early thanks to Electronic Arts, which decided to hold its press conference on Saturday. While EA probably earned the title of "cringiest E3 press conference," there were still a few major announcements. The first was a brief tease of BioWare's newest IP, Anthem.
We also saw a lot from Star Wars: Battlefront II. Not only will Battlefront II offer gameplay from all three Star Wars eras, but it will also have a single-player campaign. Not only that, but EA revealed that all DLC which adds new characters and maps will be free, keeping the player base together and greatly extending replayability. If you were hoping for EA to make a 180-degree about-face from the original Battlefront, your wish was surprisingly granted.
Microsoft
Microsoft got Sunday going with a bang. Perhaps the biggest press conference of the show, Microsoft delivered all sorts of details on Project Scorpio, which was revealed to be the Xbox One X. We learned more about the console's internal hardware before Microsoft announced that the Xbox One X will launch on November 7, 2017 with a $500 price tag.
Xbox boss Phil Spencer also revealed 42 games that will be optimized for the Xbox One X, with 22 of those being exclusive to the Xbox One brand in one way or another. It was during this show that we got our first in-depth look at games like Assassin's Creed Origins, Anthem, and Forza Motorsport 7. The Xbox One X makes a bunch of big promises about 4K gaming at 60 frames per second, so we'll see if it can deliver later this year.
Bethesda
Bethesda took over press conference duties for late-night on Sunday, but despite a lot of hype surrounding the show, there wasn't all that much announced. The main attractions include Wolfenstein II: The New Colossus, The Evil Within 2, and the Creation Club. The Creation Club caused quite a bit of a stir because, at face value, it seems that Bethesda wants users to pay for Skyrim and Fallout 4 mods. Upon closer inspection, however, it seems like Creation Club may be a little more tame than that.
Ubisoft
Ubisoft, normally the king of cringe, actually had a pretty surprisingly stellar show. The show started with none other than Shigeru Miyamoto taking the stage to help Ubisoft introduce Mario + Rabbids: Kingdom Battle for Nintendo Switch. Yes, that rumored Mario and Rabbids mash-up does indeed exist, but in a form none of us expected: as a tactical RPG that seems to share a lot of similarities with XCOM.
During Ubisoft's show, we saw some good looking footage from both Assassin's Creed Origins and Far Cry 5. The company also announced a new pirate game called Skulls and Bones, but the biggest surprise didn't come until the very end of the show. It was then that Ubisoft finally revealed Beyond Good and Evil 2, a game fans have been waiting more than a decade for.
Sony
As expected, Sony came to E3 2017 with a pretty big lineup of games. Titles like Uncharted: The Lost Legacy, God of War, Detroit, and Days Gone were all there, but those were the expected showings. Sony did end up surprising a lot of people by announcing a full-blown HD remake of Shadow of the Colossus for PS4, but the star of the show was unquestionably Insomniac's Spider-Man, which received a lengthy gameplay trailer at the end of the show.
Nintendo
With the Switch just out of the gate and Nintendo needing to give people a reason to buy, this was a big show. Nintendo took advantage of that by announcing a bunch of new games for the Switch. We'll see Kirby and Yoshi star in their own games for the Switch next year, but they won't be alone – Nintendo also revealed Metroid Prime 4, though we didn't actually get to see any footage from the game.
Nintendo dropped a bombshell of an announcement about halfway through its livestream, revealing that a core Pokemon RPG is in the works for the Switch. Finally, it wrapped up the show by announcing that Super Mario Odyssey will launch on October 27, 2017, a lot earlier than some were expecting.
Wrap-Up
For some companies, the announcements made for E3 2017 were rather hit and miss, while others like Nintendo and Microsoft seemed to have solid shows all around. What were your favorite announcements from E3 2017? Head down to the comments section and let us know!