Mario + Rabbids release date and details for Nintendo Switch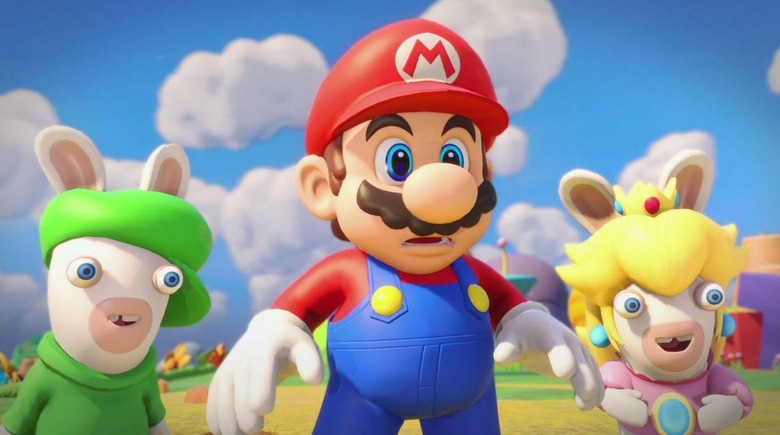 Mario + Rabbids: Kingdom Battle does, in fact, exist. As weird as it may be, all of those wacky rumors we heard in the lead up to this announcement were right on the money. Ubisoft kicked off its E3 2017 press conference by bringing Nintendo visionary Shigeru Miyamoto on stage to discuss this new game that blends the world of Mario and the Rabbids.
In order to use the Mario license in this Switch-exclusive game, Miyamoto says that he gave Ubisoft one condition: make a Mario game that no one has ever seen before. This means Ubisoft couldn't create a platformer or a jumping game, a la Super Mario Run, but something brand new. That's exactly what it did.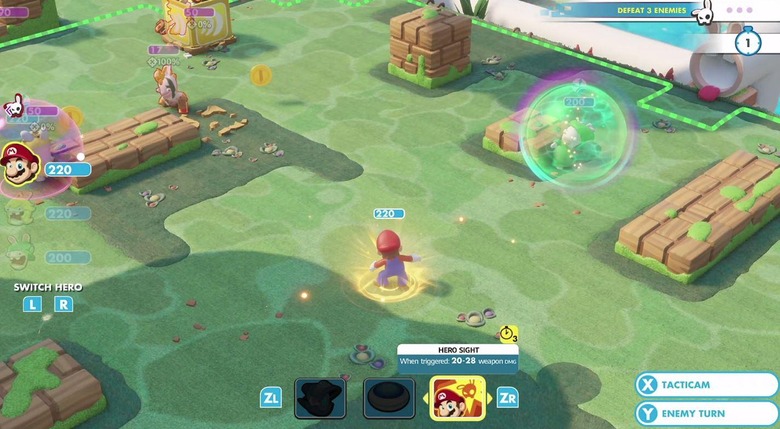 This is where things get particularly strange. Mario + Rabbids: Kingdom Battle will be a tactical RPG, not entirely unlike Final Fantasy Tactics or Tactics Ogre. If Miyamoto wanted to see something different with the Mario license, Ubisoft is certainly giving it to him.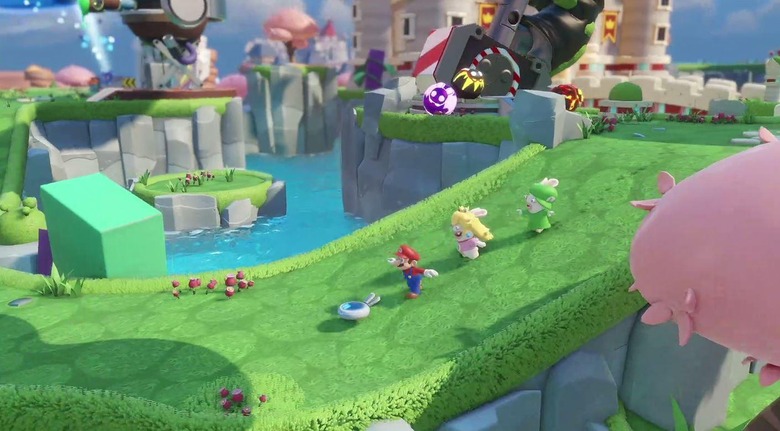 According to Ubisoft, the story begins when the Rabbids are mysteriously transported to the Mushroom Kingdom. This makes the Mushroom Kingdom unstable, with Rabbids representing Princess Peach and Luigi appearing. They aren't alone, either, as evil Rabbids have also made their way into the Mushroom Kingdom. Mario, Peach, and the Rabbids are seen working together in isometric, tactical battles to defeat these Rabbids.
Mario + Rabbids: Kingdom Battle seems to have all of the trappings of a tactical RPG, from a destructible full cover/half system to abilities your characters can use on the battlefield to skills that your fighters can improve as you play. While at first we cringed at such a crossover, you can now color us well and truly intrigued. We'll almost certainly hear more about this game before it launches on August 29, so for now, head down to the comments section and tell us what you think!
Be sure to check out our E3 2017 hub for all of our coverage from the show!