Sony E3 2017: The biggest PlayStation 4 announcements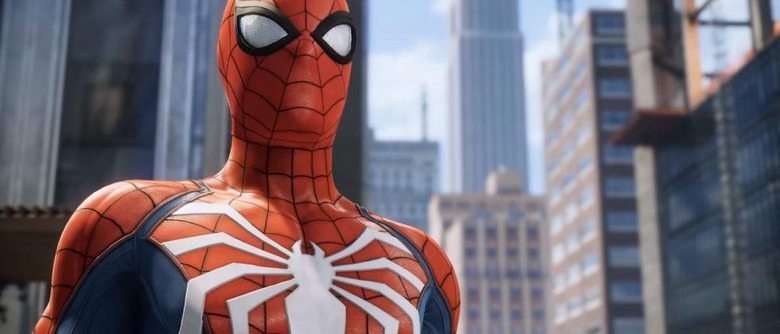 Unlike its closest competitor, Microsoft, Sony didn't have any new hardware to present at E3, which means that it was all about the games for the PlayStation 4. There were plenty to talk about too, with headliners like Uncharted: The Lost Legacy, God of War, and Days Gone. It was an exciting show for PlayStation owners, but if you missed it, here are the biggest announcements Sony made last night.
Uncharted: The Lost Legacy
Sony kicked things off with a new look at Uncharted: The Lost Legacy, which is coming up quicker than some people may realize. Though this is a standalone expansion to Uncharted 4, it's the first Uncharted game that won't feature Nathan Drake. Instead, it will follow Chloe Frazer and Nadine Ross – from Uncharted 2 and Uncharted 4, respectively – as they hunt for the Tusk of Ganesh. You can find out more in the story trailer you see posted below.
Days Gone
Leaving the action and intensity of Uncharted: The Lost Legacy behind, we transitioned into a new gameplay trailer for Days Gone. The more than seven minute trailer shows off how players will be able to use their environment and manipulate zombie hordes to do their bidding. This is presumably an early gameplay build, as there really isn't any kind of interface to speak of. Couple with that the still absent release date, and we probably have a while to wait before we get to check this out.
The Elder Scrolls V: Skyrim VR
The next big game on the list isn't a first-party Sony title, but it's worth talking about nonetheless. Sony took some time during last night's presentation to reveal The Elder Scrolls V: Skyrim VR, which will be launching for PlayStation VR in November. No word yet on whether this will be a PSVR exclusive, but we can't imagine that Bethesda would want to limit it to just one platform.
God of War
Diving right back into Sony games, we also saw quite a bit of gameplay from the incoming God of War reboot. Though this new game will put Kratos in a world of Norse mythology, it seems to be every bit as brutal and bloody as the ancient Greece-themed God of War games that came before it. We also learned that this title won't be out until 2018, so we've still got some time to wait for Kratos' return.
Shadow of the Colossus
Perhaps the most shocking announcement from last night's show was Shadow of Colossus. Though the game was already given an HD re-release on the PlayStation 3, this appears to be a full-blown remake for the PlayStation 4. If you've never played Shadow of the Colossus before, then consider watching this one as move toward release, as it could very well end up being the definitive version of the game.
Spider-Man
Finally, we come to the demo Sony chose to close the show. We were treated to an in-depth look at Insomniac's upcoming Spider-Man game, and it looks great. It was certainly the high part of Sony's show, and if the rest of it is as good as this sample of gameplay, then we are certainly in for a good time.