Xbox One X is Microsoft's Project Scorpio, releasing in November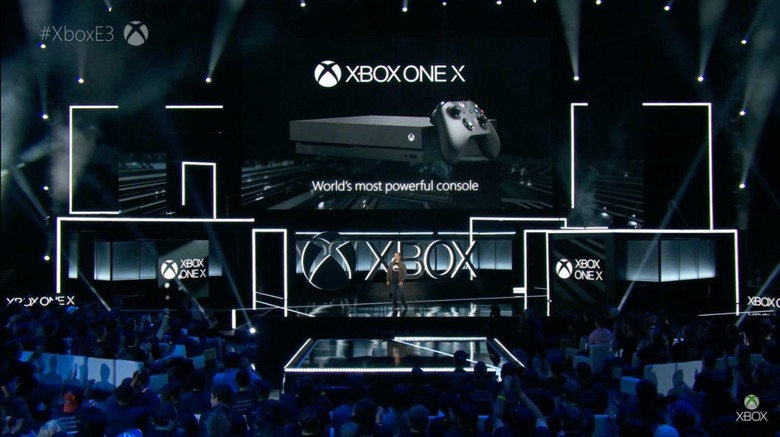 Just as we expected, Microsoft has kicked off its E3 2017 press conference in a big way, giving us all kinds of new details about Project Scorpio. One of the first things Microsoft announced was the console's official name: Xbox One X. Bonus points to you if you guessed that Microsoft would be sticking with the Xbox One name for this new console.
Microsoft also ran down the list of specifications for the console. Though we've heard these before, thanks to an in-depth Digital Foundry profile on Project Scorpio a few months back, it's worth going down the list again. As we all know, the major selling point of the Xbox One X will be its ability to output at 4K resolution at a consistent 60 frames per second – Microsoft proudly claims that this will be the "world's most powerful console."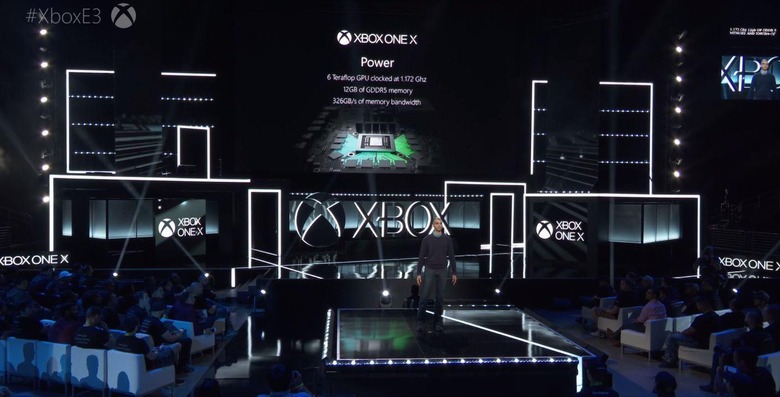 It'll do that with a 1.172Ghz GPU capable of 6 teraflops of performance and 12GB of GDDR5 memory outputting at a memory bandwidth of 326GB/sec. Though Microsoft hasn't said specifically what kind of GPU the Xbox One X will be using, we do know that it will be liquid cooled, which makes a lot of sense when you consider the kind of load it'll be under to deliver 4K graphics.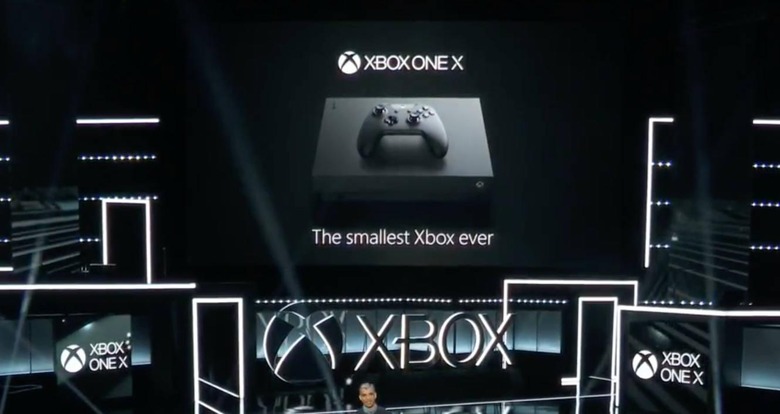 Microsoft says that the Xbox One X will offer "true 4K," meaning that we can expect more than 8 million pixels, support for HDR and wide color gamut, and 4K UHD Blu-Ray playback. Of course, all existing and future Xbox One games will be compatible with the Xbox One X, with improved framerate to boot. You'll even get noticeable improvements if you use the Xbox One X with a standard 1080p TV, as the console will downsample its 4K output to 1080p, resulting in graphics that look sharper overall.
Microsoft also wasted no time in giving us a release date for the Xbox One X. It'll launch worldwide on November 7, which means it'll be here just in time for the all-important holiday shopping season. No word on pricing just yet, but we have to imagine it's coming up quickly. Stay tuned, and in the meantime, check out all of our E3 2017 coverage to see anything you may have missed!