Xbox Project Scorpio specs officially revealed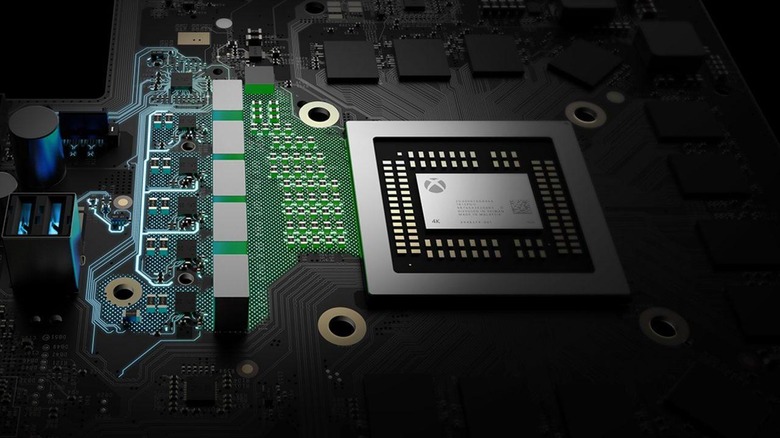 Today is a big day for the gaming world, as Microsoft has finally revealed the technical specifications for its incoming console known as Project Scorpio. That reveal comes in a new interview between Eurogamer's Digital Foundry and Microsoft's Xbox Core division. It seems that Project Scorpio will deliver on Microsoft's promise of 4K console gaming, as what's being revealed is unquestionably the most powerful console ever made.
Digital Foundry says Project Scorpio will be able to achieve the six-teraflop goal Microsoft discussed at E3 2016. That's largely thanks to the console's GPU, which offers 40 compute units clocked at 1.17GHz – clock speeds we haven't seen in a console before. Have a look at the chart below for the full list of Project Scorpio specs and a comparison to the Xbox One and the PS4 Pro.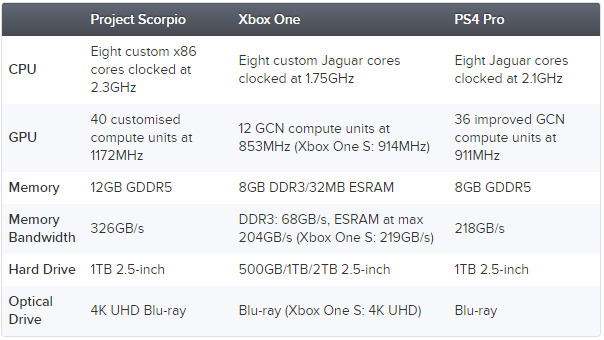 As you can see in the chart, Project Scorpio comes in well ahead of the Xbox One and outpaces the PS4 Pro. We assumed that this would be the case, but seeing it all laid out like this really drives the point home. Microsoft wants every Scorpio game to run at 60fps in 4K resolution, and with a spec sheet like this, that shouldn't be much of an issue.
Part of why this is possible, Digital Foundry points out, is because of the clock speed of the GPU's compute units. While many consoles are undertuned in terms of clock speed – a measure taken to prevent overheating – Microsoft doesn't have to worry about that as much in Project Scorpio. That's because Scorpio's GPU is cooled by a vapor chamber heat sink, something that's commonly found on PC hardware but thus far has been a rarity in consoles.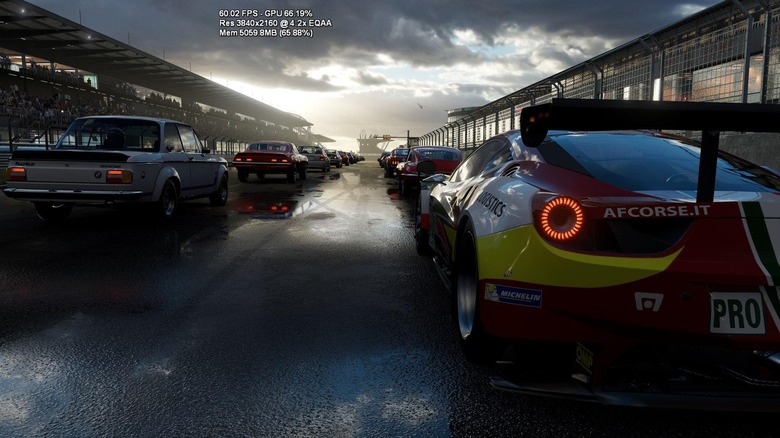 The result of all that extra power is impressive. Digital Foundry says that it saw a Forza demo running at 60 fps in 4K resolution. What's most impressive about this is that GPU utilization topped out at 60 to 70%, which means that Scorpio still had power to spare.
So, Microsoft may have solved the problem of 4K console gaming, but what does that mean about the price? With less powerful hardware, the PS4 Pro still comes in at $400, so we can likely expect the Scorpio to cost more than that. Will it be $500? $600? Microsoft still isn't ready to talk about that, and we probably won't find out for quite some time.
For now, though, it seems that Microsoft is onto something with Scorpio. If it can get the price right, this might end up being a must-have console for many people, especially as 4K TVs become more prevalent. To read Digital Foundry's excellent write up in full and really dive into the development process behind Scorpio, be sure to hit up the source link below.
SOURCE: Eurogamer