Nintendo Switch: Every E3 2017 game trailer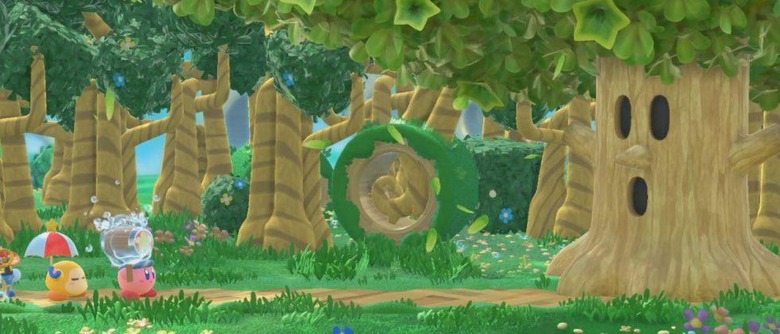 Hopes were high for Nintendo's E3 2017 presentation, and now that we're on the other side of it, it certainly seems like Nintendo delivered. Instead of taking a page out of Microsoft's book and announcing a ridiculous number of games, Nintendo was clearly more concerned about quality over quantity, revealing a comparatively small amount of games. In short: it's an exciting time for Switch owners, because Nintendo is about to bring some first-party heavy hitters to the console.
Xenoblade Chronicles 2
Nintendo kicked off its E3 2017 presentation with a new look at Xenoblade Chronicles 2. Nintendo has shown bits and pieces of Xenoblade Chronicles 2 in the past, but this may be the most in-game footage we've seen since it was first announced back in January. Xenoblade Chronicles has a lot of fans around the world, so expect hype for its sequel to grow as we get closer to its Holiday 2017 release.
Metroid Prime 4
Here's one of the biggest shockers from Nintendo's show – perhaps the biggest shocker aside from the revelation that Game Freak is working on a mainline Pokemon game for the Switch. It's been a long 10 years since Metroid Prime 3: Corruption was released on the Wii, and even though this amounts to nothing more than a vague teaser, it's still enough to get Metroid fans excited.
Kirby
Another surprise announcement, it appears that Kirby is going to get his own game on Nintendo Switch. Unlike the trailers for Metroid Prime 4 and Xenoblade Chronicles 2, this one is focused almost entirely on gameplay, even showing off the game's four-player co-op mode. All in all, the game looks great – it's just a shame we'll have to wait until 2018 to play it.
Yoshi
In addition to Kirby, Yoshi will star in a standalone Switch game as well. With stages made out of cardboard, paper cups, and tin cans, this new Yoshi game certainly has an interesting aesthetic. It has an interesting angle, too, as you'll be able to explore the background areas of some of the game's stages. Just like Kirby, we're left waiting until 2018 to play this one.
Fire Emblem Warriors
Unlike Kirby, Yoshi, and Metroid Prime 4, we already knew that Fire Emblem Warriors was en route to the Switch. This new trailer doesn't show much in the way of gameplay, but it does feature some beautiful cutscences. It also features some fan favorite Fire Emblem characters, including Marth – arguably the most famous of the bunch.
The Legend of Zelda: Breath of the Wild
Wait, Breath of the Wild at E3 2017? Even though the Switch launch title may seem a little out of place, Nintendo had good reason for showing it. This trailer actually covers the content that's on the way with the Breath of the Wild expansion pass, including The Master Trials and The Champion's Ballad. The former is out on June 30, while the latter won't arrive until Holiday 2017.
Rocket League
After a lot of talk, Rocket League was finally confirmed for a Switch release today. Though most people who want to play Rocket League likely already own it on another platform, the lure of playing it on the go is going to be hard to resist. Look for the wildly popular game to land on the Switch later this year.
Sonic Forces
Moving away from Sonic Mania for a moment, Sega delivered a new trailer for Sonic Forces. Much like Sonic Generations, Sonic Forces will allow you to play as Modern Sonic and Classic Sonic, but this time there's a twist: you'll also be able to create your own character, a first for the Sonic series. If it's as good as Generations was, then Sonic Forces will definitely be worth checking out.
Super Mario Odyssey
Last but certainly not least, we come to the star of the show: Super Mario Odyssey. With Breath of the Wild out of the way, Super Mario Odyssey is now the biggest Switch game remaining in 2017, and this trailer introduces us to a core mechanic that revolves around Mario's hat. Super Mario Odyssey is launching on October 27, 2017.
Nintendo Spotlight: E3 2017
If you'd prefer to watch the entire presentation instead of each trailer individually, then this is the video for you. It's kind of hard to believe that Nintendo covered all of the games above in just over 20 minutes, but here we are. Keep your eyes peeled for the surprise Pokemon announcement about halfway through the presentation!
Wrap-Up
Though Nintendo's E3 2017 presentation was a fair bit shorter than those from other companies, there were a lot of big announcements. If there was any question remaining about Nintendo's commitment to the platform, it should be pretty well put to rest after today. What do you think? Did Nintendo put on a good show? Head down to the comments section and let us know!