BioWare's Anthem mashes up Destiny, Warframe, and jetpacks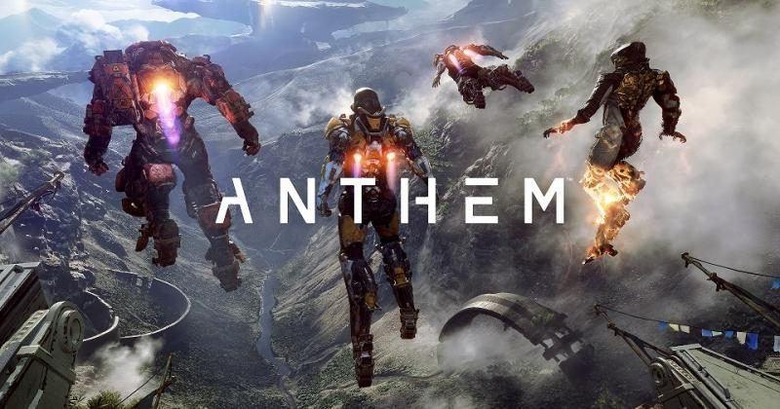 BioWare just not so recently launched its fourth major Mass Effect installment, which received rather scathing reviews because of its bugs. Even while it is still recovering from that fall from grace, the game developer is already dipping its toes in waters that might just be as controversial. As earlier rumors have predicted, its new Anthem game revealed at E3 does indeed share some similarities with Destiny. But then again, that is pretty much the standard these days. Still, Anthem manages to set itself apart adding exosuits and jetpacks to the mix.
As is the trend these days, they aren't calling the game an MMO. Instead, Anthem is described as a "shared world action RPG". Set in a post-apocalyptic future, like so many others, the short gameplay teaser reveals team-based missions, where players can drop in and out at any time, which does have some superficial resemblance to Destiny.
Of course, it isn't Destiny. Or it's Destiny with exosuits and jetpacks. It is still class-based, with each exosuit performing roles like ranger or tank and with abilities and equipment befitting those roles. That, and the almost acrobatic jetpack-fueled travel, might call to mind another exosuit-based "MMO" by the name of Warframe. One that, despite having been made by a relatively unknown company, is enjoying no small amount of popularity and income.
Anthem is definitely a bold move for EA and BioWare. It dares to enter a do or die market, where titans fall and destinies hang by but a thread. Given the recent brouhaha over BioWare's rendering bugs, the promise of native 4K rendering on the newly unveiled Xbox One X, formerly known as Project Scorpio, is probably going to raise a few eyebrows.
In addition to the Xbox One platform, Anthem will also be available on PCs and the PlayStation 4. Target launch date, or season rather, is Fall of 2018. Though given how game development schedules go, it might not be a good idea to hold one's breath for it yet.