DualShock 4 in stores early: non-PS4 details emerge

It would appear that one of the most advanced Bluetooth controllers on the market this year has hit some stores early: this is the PS4 DualShock 4, and it's been spotted at more than one store Up North. According to reports from DualShockers' varied collection of Tweets, at least seven individual customers have been allowed to purchase and take their DualShock 4 controllers home here in October. The actual release date for the PlayStation 4 itself is November 15th or the 29th depending on which side of the sea you live on, all in 2013.
So what's the big deal? Why would someone want a wireless controller for a system that's not even in stores yet? That is, beyond the obvious obsessiveness of fans that without a doubt do exist in the Sony PlayStation universe – besides their madness, why?
Because the Sony DualShock 4 controller works with Bluetooth, and its compatibility is absolutely not limited to the PlayStation 4 itself. According to YouTuber Udetto (Video since removed) VIA IGN suggests – and demonstrates – the DualShock 4 controller works with a wired connection to the PlayStation 3. At the moment, it would seem that compatibility is limited – in-game controls are not complete, while menu selections work fine. We're expecting a software update to alleviate this in the near future.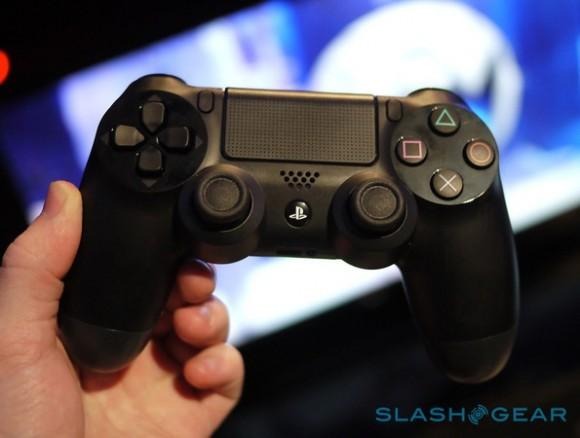 The PlayStation 4 controller DualShock 4 works with a touch panel (called the TouchPad) on its face that allows the user to navigate panels with a mouse pointer or otherwise make with the odd PlayStation 4-centric movements. This bit of the controller will not (not at first at least) work with non-PlayStation 4 devices. There was also a possibility of a touchscreen up top of this device earlier in its creation process, if you did not know – axed at the last second by Sony.
""A touchscreen was another idea that we had. We actually tested it, but [besides cost factors], our game teams felt like having to look down at the controller is not what they want to do. They want to have the consumers concentrated on the big picture that they show [on the TV]." – Sony Computer Entertainment product planning department Manager Toshimasa Aoki
The above quote comes from an interview Aoki did with VentureBeat on the DualShock 4 both in its pre-production stages and in its final form.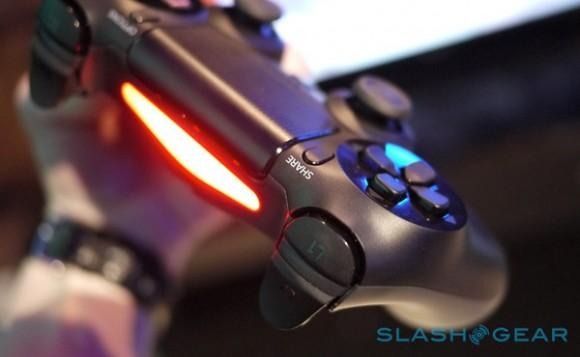 Other oddities that might not end up working with non-PlayStation 4 machines include the Share button (for working with Ustream or Facebook to upload videos) and the built-in speaker and stereo headset jack. There's vibration feedback in this machine, and compatibility with the PlayStation Camera for 3D depth sensing – this camera doesn't work with any device outside the PlayStation 4.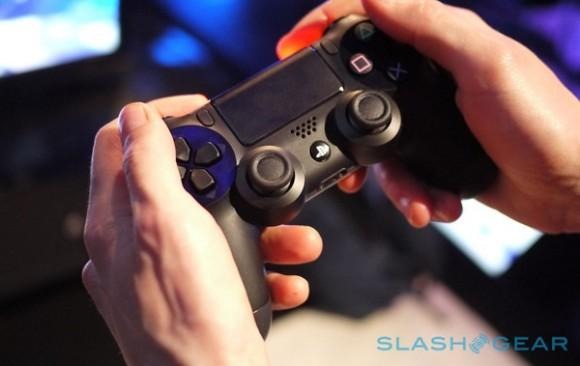 The DualShock 4 has the ability to connect to devices and recharge its internal battery pack with a microUSB. This means that there's a great possibility that it'll be able to be hacked and modified for use with even the oddest Bluetooth-packing system in the future. We must assume that the massive LED Light Bar will be able to be hacked as well – on forever as it is.
[aquote][DualShock 4 with Windows works with] basic functions... analog sticks and buttons will work just fine.[/aquote]
This controller has been confirmed by Sony to be compatible with Windows-based machines. While it's not confirmed, it's possible that this means you may be able to use the DualShock 4 controller to control your Xbox One – this would be absurd, but ironic enough that we'll certainly be making the attempt when we get the chance.
This Windows machine compatibility was described by Shuhei Yoshida, President of Worldwide Studios for Sony Computer Entertainment as working with "basic functions" and that "the analog sticks and buttons will work just fine."
The official press release for the DualShock 4 suggests that his machine works with a 2 Point Touch Pad with click mechanism and capacitive type (with on-screen keyboard). You'll find a six-axis motion sensing system working with three-axis gyroscope and three-axis accelerometer as well as a built-in mono speaker.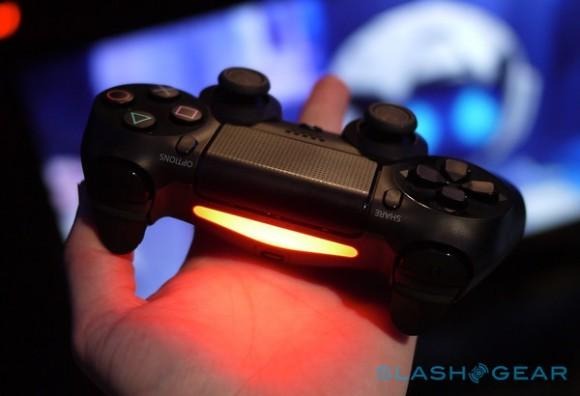 Bluetooth inside this machine is described as Bluetooth 2.1+EDR (Enhanced Data Rate). This machine has Sony-made optimizations far beyond those of your average Bluetooth controller – part of the reason why they've been so successful in selling their own controllers for past PlayStation models instead of seeing themselves swallowed by 3rd-party controller manufacturers.
We're very much looking forward to knocking out test runs with this controller on machines of all sorts in the near future! If you're one of the lucky few users in the wild that's found the DualShock 4 in stores (here well before release), let us know!