DSLR Controller Beta for Canon EOS Released Today on Android [VIDEO]

Today the fine folks at Chainfire (Android developers) have released their first Beta of an app by the name of DSLR Controller. This app will allow you full control over your Canon EOS DSLR camera from your Android phone or tablet connected via USB. At the moment this is the only application that can do such a thing, and no computer, laptop, or any other hardware is required other than the camera itself, the correct USB cable and adapter, and your Android device with said app. The release we're looking at today is a BETA version meaning it almost certainly WILL have bugs, but is released on the Android market at this very moment for $8.51 if you're feeling adventurous.
Those purchasing this early version will be upgraded to the final version for free, while the full v1.0 will cost more than this $8.51 price spot. Before we go any further, it's important to note the following requirements of this application: you must have an Android device with USB host support – this is not just ANY Android device mind you, and only the Samsung Galaxy S II with KG1 firmware and the Motorola XOOM have been tested thus far. Next you need a Canon EOS DSLR – such a sweet camera deserves such a sweet app to go along with it, yes? Finally you'll need what's called the OTG cable, aka On-The-Go cable for your device, this being a converter for USB full size down to microUSB for your Android device.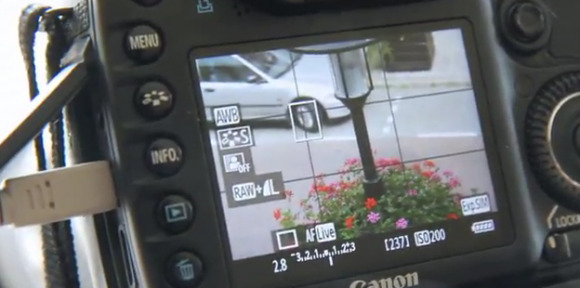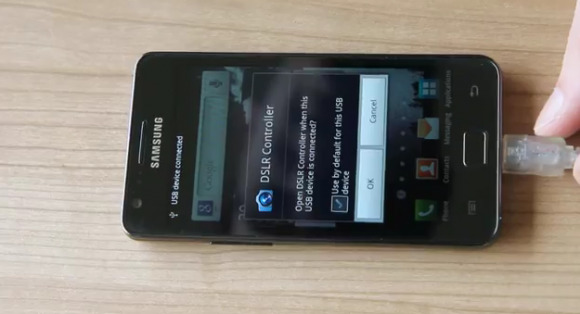 At the moment, there is only ONE handset with USB host capabilities, that being the Samsung Galaxy S II once its got its firmware upgraded to KG1 or newer. On the other hand, all tablets running Android 3.1 or higher have this capability built in. The USB cable you get is just as important as having the correct device to work with. You will need, specifically, the OTG cable, and as Chainfire says, "rolling your own cable" will not work. As stated earlier, the Samsung Galaxy S II and the Motorola XOOM are the only devices with which this app has been tested thus far, as far as the Canon EOS goes, the following versions have been confirmed to work: 550D, 50D, 7D, 5D mk II, and 1D mk IV. Check out the demo video here:
Find the app on the Android Market via Chainfire: [DSLR Controller] and once you've downloaded and tested it out, let us know how it goes!
[thanks for the tip Rawat!]