Dropbox: The cloud storm is coming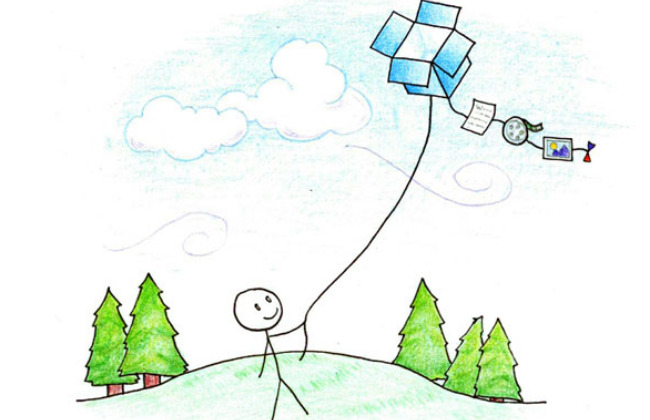 Dropbox may have launched a new Mailbox for Android today, along with its Carousel photo app and Dropbox for Business, but the company is warning that "Chapter 2" is only just starting for its cloud intentions. "You have no idea how excited we are to show you what's next," Dropbox teased today, as it throws open the cloud to a new breed of apps, and brings former US Secretary of State Dr. Condoleezza Rice onto the board.
Dr. Rice – who has also been on the board of HP – will be helping Dropbox "expand our global footprint" the company says. It also confirmed that Dennis Woodside would be joining as COO – responsible for sales, marketing, partnerships, user operations, and people operations – just as we expected back in February.
Finally, there's a new role as CFO for Sujay Jaswa, who will be in charge of building partnerships with third-party services and apps.
It's a combination of that which will mark Dropbox's next expansion, the cloud firm teases. Although best known for its online storage, it has been pushing the idea of synchronization and data security in more recent months, building on its acquisition of Mailbox back in 2013.
In short, Dropbox is no longer content to merely store the data, but wants to help people make better use of it.
For enterprise customers that means Dropbox for Business, with real-time team communications built right into Microsoft Office, while for consumers it's a home for media like photos taken, stored, and shared across multiple devices.
That push will likely see Dropbox go head-to-head with Google, Microsoft, and Apple. All three not only have their own cloud services – whether storage, like Google Drive, business tools, like Office 365, or media backup and sharing, like iCloud – but platforms with which to promote them.
Dropbox, in contrast, is platform agnostic, but whether that will benefit it or hinder it remains to be seen. Facebook has faced struggles trying to carve out its own niche in the mobile space, with Facebook Home failing to set the Android launcher world alight, and most recently has followed a more broad app strategy that will see it split out each aspect of its core functionality – like messaging – into a different app.
Increasingly ubiquitous connectivity, more devices in our bags and pockets than ever before, and a spread of screens individual and communal in the home and at the office means the role of the cloud is far different from when Dropbox first launched seven years ago.
According to the company, though, we won't have long to wait to find out what the ensuing storm will look like.
SOURCE Dropbox