Facebook axing in-app messaging: Pushing standalone app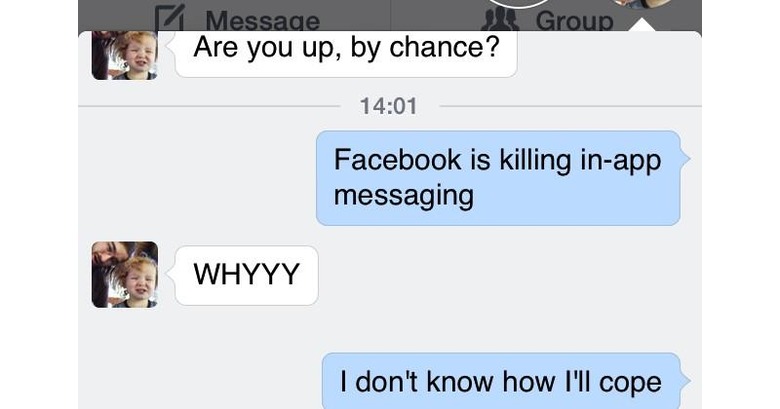 Facebook will force iOS and Android app users to download the standalone Facebook Messenger app if they want to continue chatting, with plans to remove the messaging functionality from the regular Facebook app. The decision, likely to cause some consternation among Facebook users, is part of the social network's ongoing shift to standalone software for each key feature it offers, rather than bundling them together and running the risk that they get overlooked.
Until now, use of the Facebook Messenger app has been optional. Those with it installed have had a hotlink to the app from within the regular Facebook software, for easy access, while those without the standalone chat client have had the same functionality within the main app.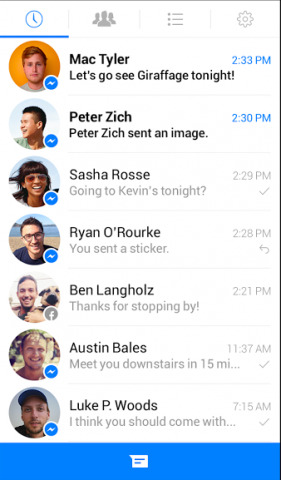 However, messages being flagged up for European users of the Facebook app suggest that won't be the case for much longer. An alert warns that, if continued mobile chatting is required, they'll need to install the dedicated client in the near future.
Exactly when the cut-off date will be is unclear, though "multiple alerts" and around two weeks are suggested.
When the app division becomes mandatory, only those with devices unable to run standalone Facebook Messenger, or preferring to use Facebook Paper will be allowed to avoid it.
For Facebook, it's an opportunity to address critics who have accused its mobile software as being oversized and slow, in addition to making it easier to iterate on each product without having to push out a full rewrite of the core app.
Whether users will think the same remains to be seen, however. Standalone apps for Facebook-owned services like Instagram are generally accepted, most likely because they're still seen as being different from the social network itself, but a homescreen full of Facebook icons may not get the same reception.
VIA TechCrunch