DROID beats iPhone 3GS in TIME Top 2009 Gadgets list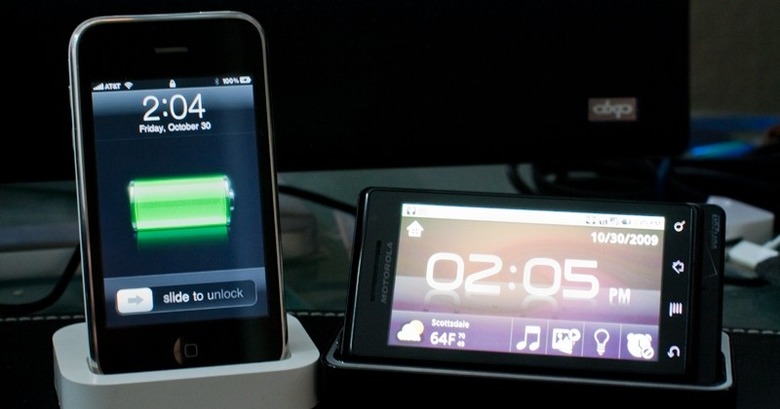 In a move almost guaranteed to provoke controversy, TIME have announced their "Top 10 Everything of 2009" list and the Motorola DROID pips the iPhone 3GS to the post for the number one spot in the gadgets category.  In fact, Apple's latest smartphone slots into fourth position, trailing the Barnes & Noble nook in second place, and – somewhat bizarrely, for all that we appreciate the engineering involved – Dyson's Air Multiplier fan in third place.
About the DROID, TIME say it's not only "kick ass" hardware wrapped around Android, but that it's "a hefty beast, a metal behemoth without the gloss and finish of the iPhone, but you don't miss it."  Verizon's "best-of-breed" 3G network also scores the Motorola some brownie points.  Meanwhile the iPhone 3GS seems to suffer by virtue of the only moderate updates over its 3G predecessor; "Take the iPhone. Make it faster. There, you're done" says TIME, somewhat cuttingly.
The list follows on with the Canon EOS-1D Mark IV DSLR, Dell Adamo XPS notebook, Nikon FinePix Real 3D W1 point-and-shoot camera, Casio G-Shock GW7900B-1 digital watch, Monster Beats Solo by Dr. Dre headphones and finally Panasonic's G10-Series plasma HDTVs.  This sort of thing is always going to be contentious, but we reckon there'll be some angry talk in Cupertino this week.
[via 901am]