Dragon Quest XI confirmed for US release in 2018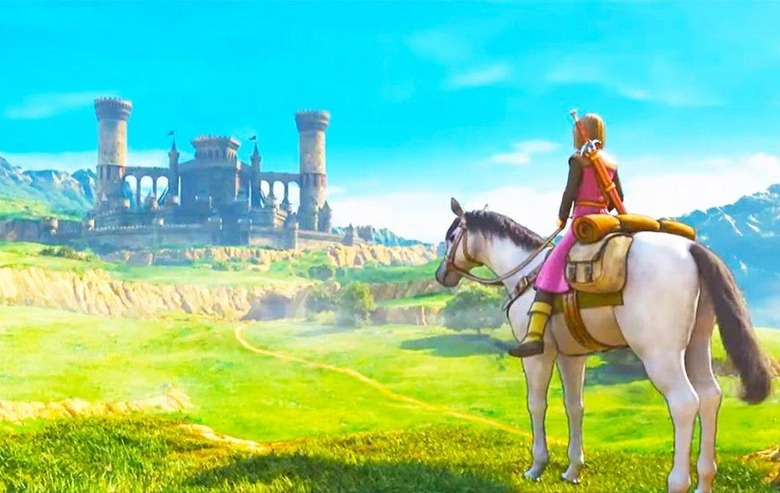 This weekend sees the release of Dragon Quest XI in Japan — where the debut of any new DQ game is a huge event — and with it finally comes news about the western release from developer Square Enix. A video with an announcement directly from Dragon Quest creator/designer Yuji Horii was shared, revealed that work has already begun on localizing Dragon Quest XI: Echoes of an Elusive Age into English.
An exact date release date for the US wasn't given, but it's said to hit our shores sometime in 2018, with more details coming this fall. Along with English, DQ11 is being translated into four additional languages, although they were unspecified in Horii's announcement.
The localization team likely has its work cut out, as like any RPG from Square Enix, DQ titles include a lot of dialogue and text. "There's quite a lot of text, so it's an exorbitant amount of work," Horii said. "But we're doing our best and working hard to get this game to all of you as soon as possible, so I sincerely hope you look forward to the game."
DQ11 was released for both the PS4 and 3DS, and while both versions are essentially the same game with core features like turn-based combat, each takes advantage of the different hardware. For example, the 3DS version displays the full 3D graphics on the top screen, while the bottom uses a top-down traditional 2D point of view.
A version of the game for the Nintendo Switch is also in the works, but Square Enix has been quiet on any differences it might have and details like a release date. US Dragon Quest fans can keep their fingers crossed that the special edition DQ11-themed PS4 and 2DS hardware will come stateside, but at this point it's highly unlikely.
SOURCE Polygon