Dragon Quest XI revealed, coming to PS4 & 3DS in 2017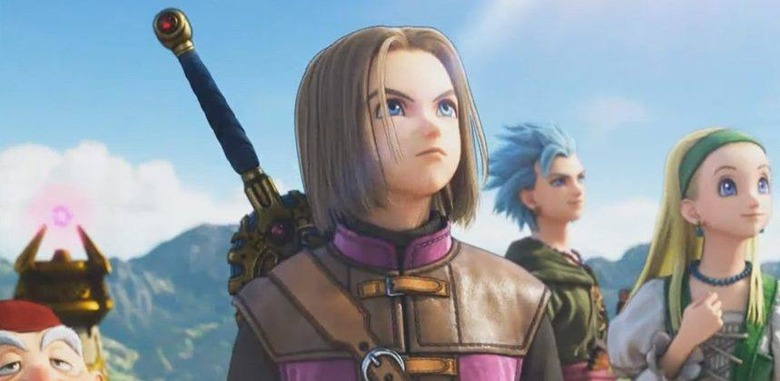 When it comes to RPG series from Japan, there are two top franchises: Final Fantasy and Dragon Quest. Oddly enough, they both come from Square Enix, and since we just saw the long-awaited release of FF15, the developer is turning its focus towards the upcoming Dragon Quest XI. At the Jump Festa 2017 event in Japan this weekend, the first details of DQ11: In Search of Departed Time were revealed live on stage, along with a debut trailer.
Aside from the gorgeous, iconic graphics featuring the art of Akira Toriyama (of previous DQ and Dragon Ball fame) and plenty of Slime enemies, DQ11 features a number of throwbacks to the series, including nods to themes, gameplay, and story elements. The game's designer, director, and producer were on hand to explain that this plays a big part in DQ11 serving as a celebration of the series' 30th anniversary.
The presentation included a look at the game's opening movie (above) as well as some gameplay footage from both the PlayStation 4 and Nintendo 3DS versions (below). We see the hero running across a grassy field filled with creatures, taking to his horse for a stroll around a waterfall, and, of course, plenty of Slime. Also impressive is how the 3DS version displays 3D gameplay on the top screen, with a 2D graphics view on the bottom.
DQ11 will be released on the PS4 and 3DS in 2017, with a version for the upcoming Nintendo Switch console also in development, but getting its own reveal at a later date. The developers at the presentation noted that working on the game for three different platforms means each has a unique feel and features. For example, the 3DS version will include StreetPass functionality, encouraging players to go outside when searching for treasure.
SOURCE Siliconera