Dragon Quest XI announced as first Nintendo NX game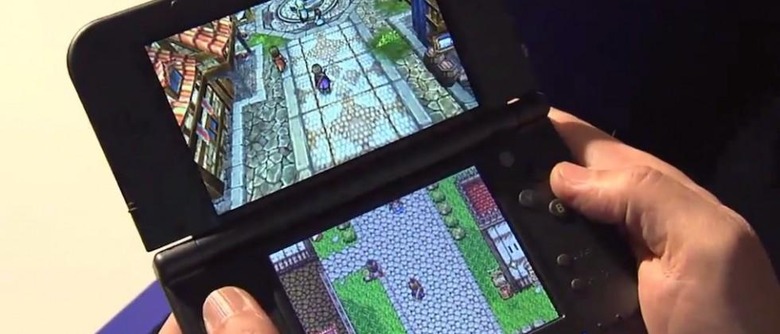 The makers of Dragon Quest, not only the most popular RPG, but the biggest games series of all time in Japan, earlier today announced the eleventh title in the main series. Developers Square Enix held a 90-minute long live-stream broadcast to announce Dragon Quest XI for the PlayStation 4 and Nintendo 3DS, with a tentative release sometime next year. But even more shocking was the fact that the game was announced for the "NX," Nintendo's mysterious next game system.
Being the first confirmed game for the NX is quite a surprise, as Nintendo has said next to nothing about the system, except to deny that it will run Android, and that it will be officially unveiled next year. There were no details about what Dragon Quest XI will be like or how it will play on the NX, so we still have no idea if the system will be a traditional home console or a handheld system.
Aside from the NX revelation, the demonstration of the 3DS version (pictured above) may be the most interesting. The game will be displayed across the system's two screens, with full 3D graphics on the top and classic 2D sprites on the bottom. Players will also have a choice of battling monsters in either 3D, or in an old-school 2D view.
As for the PS4 version, Square Enix said it will use the Unreal Engine 4 and play similar to 2004's Dragon Quest VIII on the PS2, with a large, open world and in full 3D. Dragon Quest XI on the PS4 also marks the first numbered, traditional style DQ game to hit a home console since VIII. IX came as a surprise in being exclusive for the Nintendo DS, while Dragon Quest X was an MMO-style game released for the 3DS, Wii, and Wii U.
SOURCE Square Enix/YouTube