Your iPhone 6 Plus is massive. You should have realized that before you ordered it without touching it because you were so hyped up about the release that you couldn't handle not taking the opportunity. Let's talk about your first big mistake.
You didn't check out the cases section of the store. Have a peek at our [iPhone 6 and iPhone 6 Plus cases: the best so far] guide. Therein you'll find another guide if you're not satisfied with the first one.
So your phone has a 5.5-inch display on it now. If you've ever dropped an iPhone before and received a cracked display in return, you really need to make double-sure you get a case on your device as quick as possible.
And not one of those cases that just keeps the back safe. Get one that extends above the rim. Make sure that if you've got this case on your iPhone 6 Plus, there's some distance between the ground and your display glass. Bigger than the average piece of gravel.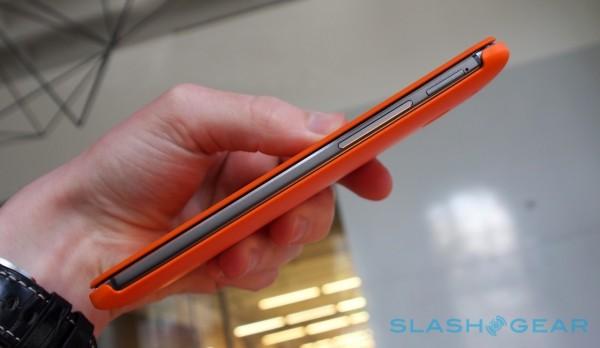 If you're really worried, get a case with a flip cover. Notice how the last couple of generations of Android devices have home-brewed cases with covers? There's a reason for that.
See our HTC One M8 case round-up for more examples of case companies that'll either have iPhone 6 Plus cases now or in the immediate future – they're all good.
If you've not yet purchased an iPhone 6 Plus, please do yourself a favor and head in to an Apple store or outlet that has an iPhone 6 Plus to test out the size. It's very DIFFERENT from your iPhone 4, iPhone 5, or any other iPhone before now.
If you don't have an Apple store near you, seek out a store that has a Galaxy Note 3 or 4. They've got displays that are very similar in size. They're as close as you're going to get to the iPhone 6 Plus without the real deal in your hand.
It's huge! Remember that! See our iPhone 6 Plus Review to see more and experience more before you pull the trigger.