DJI Osmo Mobile hands-on: A stabilized bargain for the camera you always carry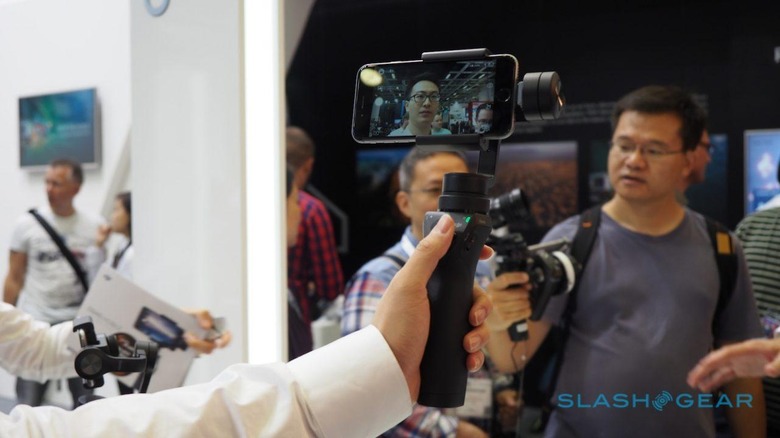 DJI's Osmo camera has proved to be a surprise hit in photography circles, with the drones the company is better known for donating their stabilized 4K camera for handheld use, and now it has a smartphone-friendly sibling. Figuring that many people have a 4K camera they're already more than happy with – right inside their phone – the new Osmo Mobile drops the camera in favor of a simple mounting bracket.
So, where Osmo has a ball-shaped video camera – most recently augmented with a zoom lens on the Osmo+ – Osmo Mobile gives you a clamp to hold onto your choice of smartphone.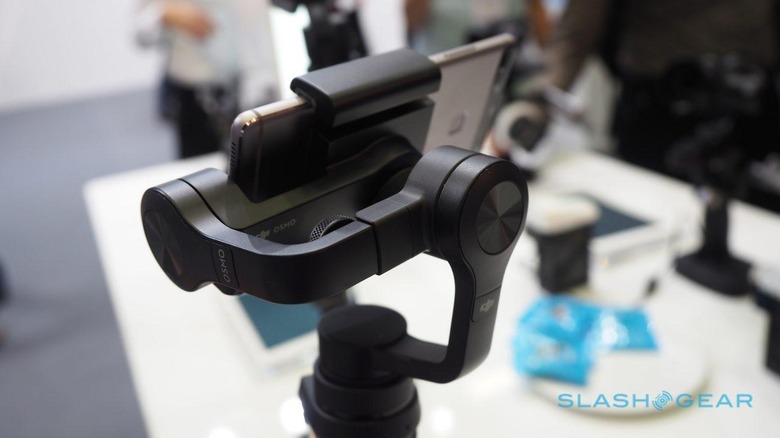 From there you can use any camera app you prefer, though DJI's own Osmo app supports live streaming through Facebook Live and YouTube Live.
The stabilization system is the same as the regular Osmo gets, so there's a panning/tilting head controlled with a joystick. That can be set to lock to move in only one direction.
Other controls include dedicated Shutter and Record keys, to avoid having to touch the screen and jolt the recording, in addition to manual ISO, Shutter, and White Balance settings. A trigger re-centers the camera as well as starting selfie-mode.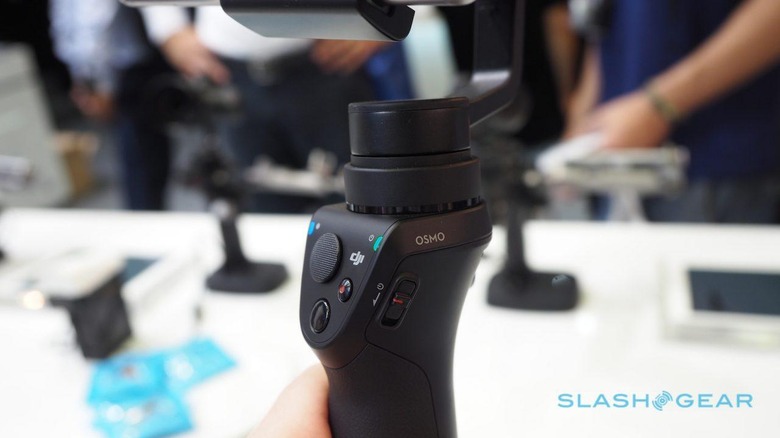 Osmo Mobile uses Bluetooth to pair with the phone, while the removable battery lasts around 4.5 hours on a full charge. There's an optional extended battery, too, plus various mounts.
Scene modes in the app automatically pan the phone for panoramic photography, or move it more gradually over a period of hours for timelapse shots.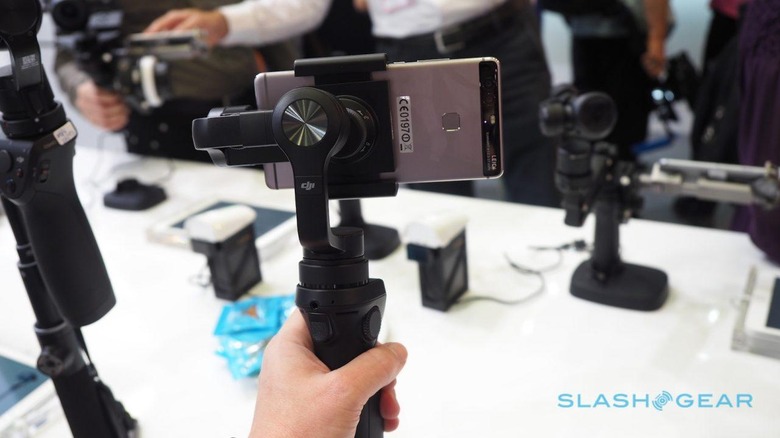 In the hand, if you've held an Osmo then the phone version won't come as much of a surprise. The controls are well placed, though the extra weight of the phone itself does alter the balance somewhat, and might take a little getting used to as you pan the Osmo Mobile around.
It works with phones between 58.6 and 84.8 mm long, and up to 8.4 mm thick, which means you should be fine whether you're using an iPhone SE or an iPhone 6s Plus, or the equivalent size of Android device. External lenses like OlloClip's should be supported too, though DJI warns that heavier models might unbalance the stabilization mechanism.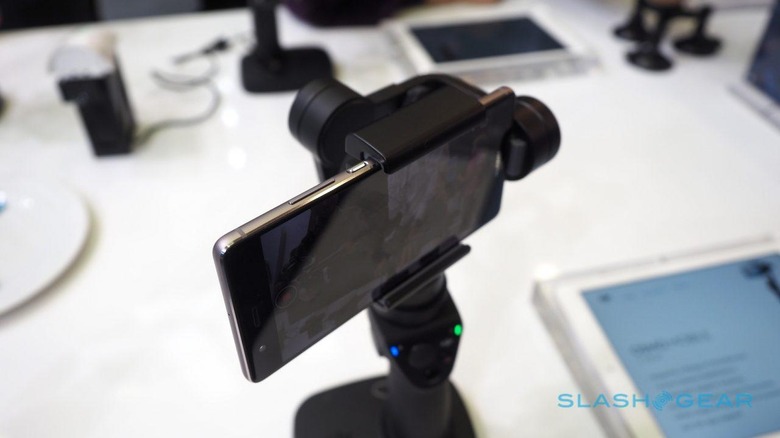 Unfortunately, one of the more useful features of the Osmo has been lost in the conversion. Whereas the 3.5mm jack on the handle of the original works as a microphone input, the Osmo Mobile leaves audio recording to your phone; here, the port is instead used for charging and firmware upgrades.
Certainly you could use an external microphone with your phone, connected directly, but if it's wired it might get in the way of the gimbal.
Still, that seems like a reasonable compromise, assuming you already have a phone the video quality of which you're content with. Whereas the regular Osmo currently has a street price of around $550, the Osmo Mobile is $299.