Osmo Mobile turns smartphones into a motion tracking smart camera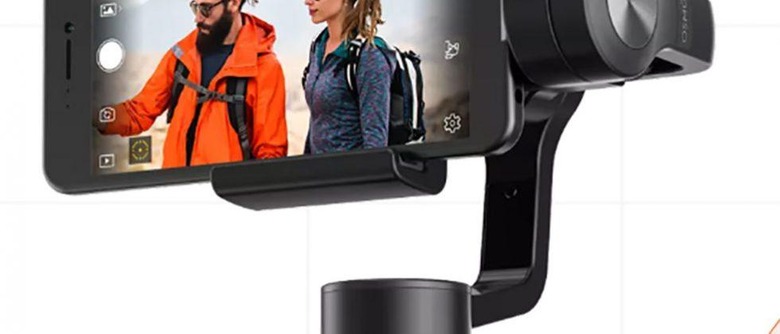 If you are the sort who prefers to enjoy the moment rather than being focused on a camera or smartphone screen recording video and shooting images, the Osmo Mobile might be just the device for you. The Osmo Mobile smartphone holder turns your smart device into a smart motion-tracking camera. What that means is that you don't have to choose between recording the happenings and participating. The DJI Go app that goes along with the Osmo Mobile device is designed to automatically keep the smartphone facing you as you move.
Osmo can also automatically track your subject so you can walk and pay attention to what is going on around you and still record quality video to look back on in the future. Osmo Mobile can also be used to record motion time-lapse videos that can show the passage of time without showing the passage of time from only one perspective. The smartphone holder can also smooth and cancel out movements as you walk or shake the camera to make your video very smooth while you are walking.
Osmo Mobile also supports live streaming via services like Facebook Live or YouTube Live via the DJI Go app. The smartphone steadying design of the Osmo Mobile also makes it easier to take longer exposure shots without shaky hands blurring your image, 1-second long exposures need no tripod with the Osmo in use. The coming Panorama feature allows the user to capture and blend nine separate photos into one large photo.
Other features include dedicated buttons that allow you to control the shutter and record buttons from the Osmo device. You can also control ISO and manual white balance using the device. Osmo Mobile connects to your smartphone via Bluetooth and the joystick button can be customized to your liking.
SOURCE: DJI