DJI Mavic Pro: Everything You Need To Know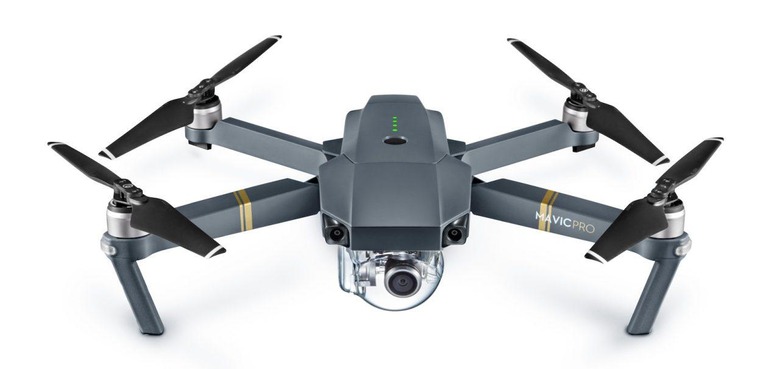 It's been a good month for drone lovers, and industry heavyweight DJI is playing its part with the freshly-announced Mavic Pro. Unveiled today, the new remotely-controlled drone promises the same abilities as DJI's Phantom series but in a seriously compact and easily transported form-factor, courtesy of a folding design that collapses it down to roughly half the size of a Phantom 4.
As we saw suggested in previous leaks, two of the Mavic Pro's arms fold in horizontally until they're flush with the body of the drone. The remaining two, meanwhile, twist underneath the body, leaving the whole thing sized to slot into a regular backpack rather than demanding a big flight case.
Folded, it measures 198 mm long, 83 mm wide, and 83 mm high, and weighs 743 grams.
On the front is the Phantom 4's camera, recording 4K video at 30fps. It'll also shoot 1080p at 96fps if you prefer higher frame-rates over pure resolution.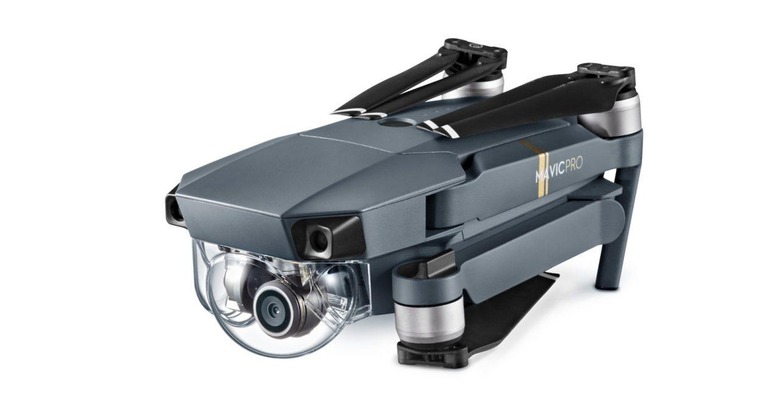 12-megapixel stills are supported, with Adobe DNG RAW capture if you prefer it, though the field of view is down somewhat compared to what a Phantom 4 offers, at 78 degrees. In context, that's slightly more than what an iPhone 7's camera offers, though short of the 94 degrees the bigger Phantom 4 manages.
The camera itself is protected in a clear plastic bubble on a 3-axis gimbal, intended to keep it safe should the Mavic Pro land unexpectedly roughly.
As for battery life and flight range, DJI says the Mavic Pro should run for up to 27 minutes with its newer, more compact battery pack that slots in at the top of the drone. Maximum speed is 40 mph, while video streaming range is up to 4.3 miles, though that'll obviously depend on what's in-between you and the drone at the time.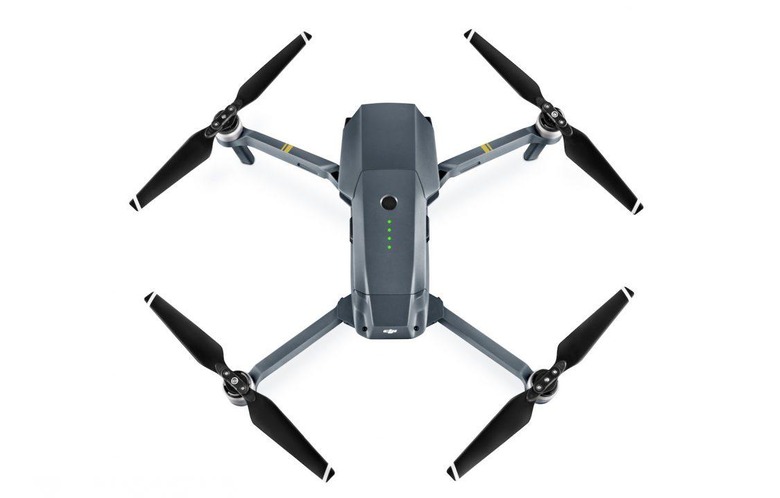 Like the Phantom and Inspire series, the Mavic Pro will be able to livestream footage directly to Facebook Live and Periscope among other services.
Control is via a new, similarly condensed remote. That has a small display of its own, flanked by control sticks, and a bay for your smartphone to slide in underneath. However, you can also just use DJI's app on your smartphone itself – the official remote is optional.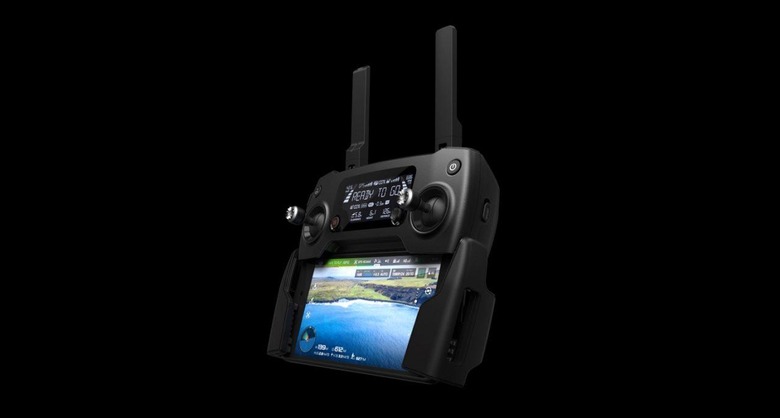 With five vision sensors, GPS and GLONASS, two ultrasonic range finders, and various other systems, DJI says the Mavic Pro can hover in place both outdoors and indoors. It also opens up the door to more advanced auto-pilot systems.
For instance, you can tap the subject you want to film on your smartphone's display, and the Mavic Pro will keep them in the shot automatically. A selfie gesture mode takes a photo when you wave at the drone, while there's a tripod mode that slows down its movement and reactions for more stable shots indoors.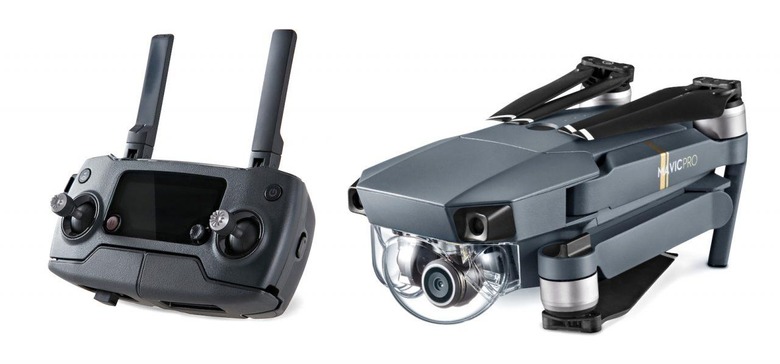 TapFly, meanwhile, allows you to pilot it by simply tapping a point where you want the drone to go, with the Mavic Pro handling the tough navigation. It can also maintain a level height above changing elevations, between 1 foot and 33 feet off the ground.
The DJI controller uses OcuSync to connect the drone with the remote, though there's also dual-band WiFi used as a backup (or if you're flying with your smartphone alone).
If the Mavic Pro loses connection with the controller or the battery is running low, it'll automatically fly back to the home location and land. Meanwhile, there's a new "Precision Landing" feature that shoots a burst of video with two stereo cameras whenever the drone launches, so that when it returns it'll land within an inch of where it took off from.
The DJI Mavic Pro will be priced at $999, though DJI plans to also offer it without the new remote control for $749.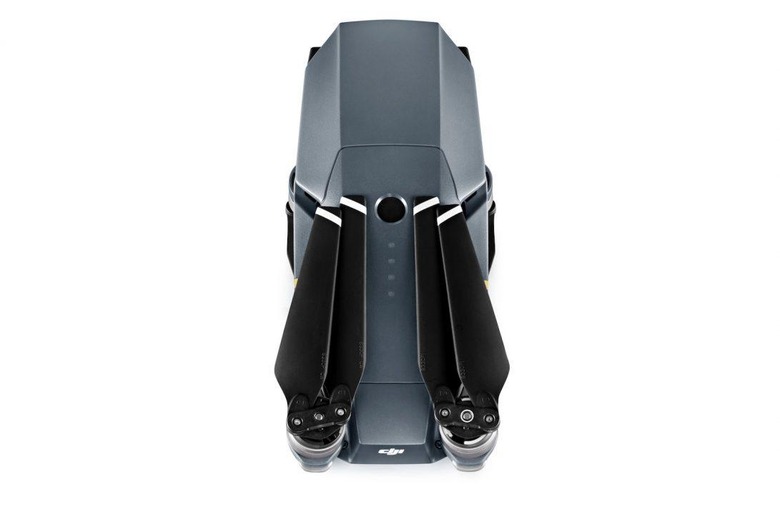 Additional Mavic Pro Intelligent Flight Batteries will be priced at $89, while DJI's Mavic Pro Fly More Combo – with the drone, two extra batteries, extra propellers, a charging hub, an adapter, a car charger, and a shoulder bag – will be $1,299.
Preorders are being taken from today, and the Mavic Pro is expected to ship on October 15.
MORE DJI