Periscope will let you save videos, and broadcast from DJI drones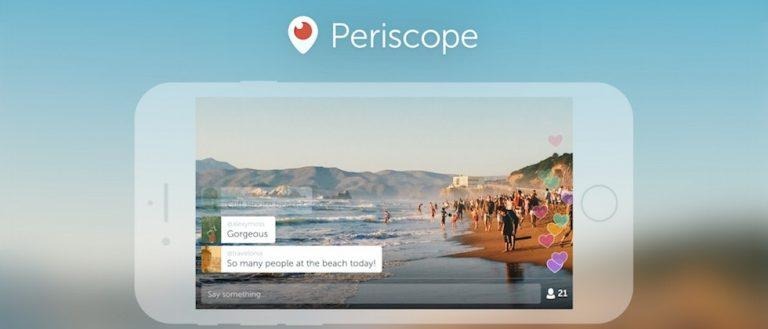 Periscope is one of those services that was an inevitable evolution from the likes of YouTube and Twitch. It allows you to quickly and easily broadcast video to your followers in real-time. You can share the stream on places like Twitter, and people can instantly tune in, just by scrolling through their feed and seeing your Periscope post. And while it's great at broadcasting, it's lacked a lot of basic features that users have been wanting.
One thing about Periscope broadcasts is that after 24 hours, they're gone forever. The service hasn't had a good way to save them until now. Sure, you might be able to use a 3rd-party service to keep your broadcasts, but no one wants to have to mess with something like that. Well today Periscope announced that they will now give users the option to archive their broadcasts indefinitely. You'll also have the option to go back and delete them at any time.

If you've got a DJI drone, you'll be happy to know that you will soon be able to broadcast directly from it. You'll even be able to easily switch between it, your iPhone, and a GoPro, if you want to get fancy. To do this, you'll need to be using an iPhone, and have one of the supported DJI drones. These are the DJI Inspire, Phantom 4, Phantom 3 Professional or Advanced, and Osmo.
Finally, the company has been working on improving search results. You'll now get suggested topics to search for, and you can now add hashtags to your broadcasts, to help people find your streams. They will also be highlighting new broadcasters with their "First Scope" topic. If you want to watch more action-oriented videos, the new "GoPros and Drones" topic will serve up what you're looking for.
Look for all of these changes to start rolling out in the coming weeks.
Source: Periscope