DJI Mavic Foldable Drone Leaks To Pre-Empt GoPro's Karma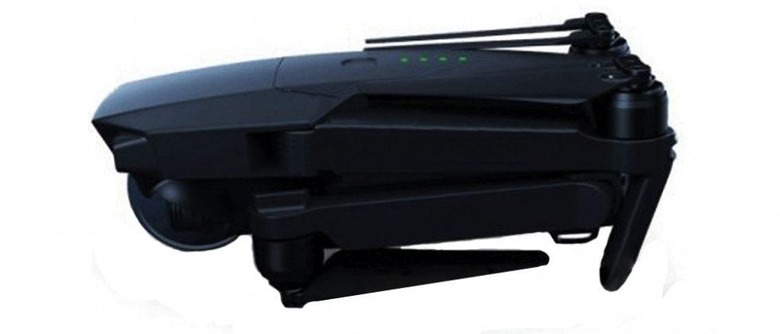 DJI's next drone has leaked, a foldable remote-controlled quadcopter expected to be called the DJI Mavic, which collapses down for easier transportation. Signs of the upcoming model were spotted back in August, when DJI trademarked the Mavic name, but over the past few days we've seen the first photos of what the drone will look like, not to mention some of the specifications.
According to leaks spotted by Heliguy and MyFirstDrone, Mavic will differ significantly from DJI's current models, such as the Phantom and Inspire. Rather than having fixed arms for its four rotors, each arm will in fact fold flush with the body; the rotors on top will fold too, allowing the drone to fit into a smaller bag or backpack.
That sounds simple, but it's required a little clever thinking by DJI's engineers. Two of the arms – hinged near the top of the drone – will swing outward, while the other two will fold up and around from underneath.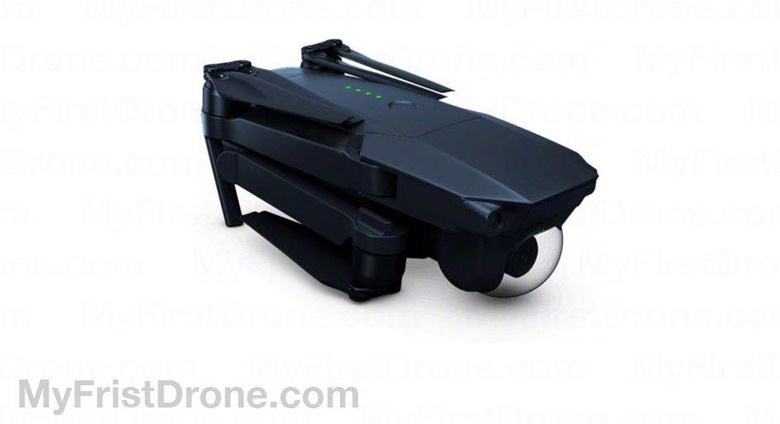 Meanwhile, at the front there's an encased camera in a gimbal mount. It's of a new design to what we've seen on most of DJI's other drones so far, likely to protect the mechanism should the UAV crash.
After all, from the current photos it's unclear whether Mavic has legs – as Phantom and Inspire drones do – or lands flat on its belly, which would leave the camera more exposed.
As for the specifications, the camera itself is expected to shoot at 4K resolution, and have two-axis rotation on its gimbal. A new, removable battery design is expected to be used too: smaller than those for the larger, existing DJI drones, with 3,830 mAh, but suited to a smaller, more lightweight model like Mavic, which is expected to tip scales at 1.43 pounds.
The belief is that DJI will position Mavic as more of a consumer-friendly model than the rest of its range: easily transported, compact, and suited for impromptu photography.
Rumors point to a mid-September announcement, just ahead in fact of when GoPro is expected to reveal its first drone, the much-anticipated Karma. That was spotted – albeit in tiny image form – on one of GoPro's regional sites last week, and is said to have advanced auto-pilot functionality so as to minimize user skill requirements.
Thanks Carl!
SOURCE Heliguy; MyFirstDrone