Disney Tsum Tsum Festival getting a limited edition Switch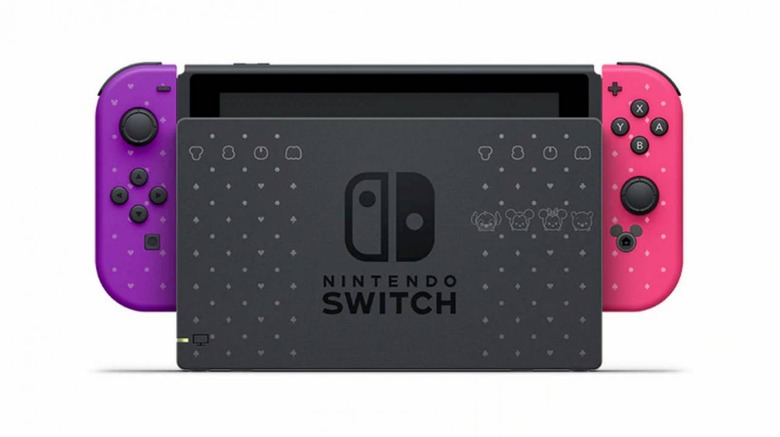 For most of us, Disney Tsum Tsum Festival is probably just another party game. For Nintendo, however, its a reason to launch a limited edition console. Disney Tsum Tsum Festival will be launching in Japan on October 10th, and when it does, it'll be accompanied by a special Disney-themed Nintendo Switch.
Though the Switch is almost two and a half years old, we haven't seen very many limited edition consoles. Here in the US, there was kind of one for Super Mario Odyssey, but that only offered special red Joy-Cons. Nintendo did launch a Switch with a themed dock and Joy-Cons for Super Smash Bros. Ultimate, and of course, the upcoming Switch Lite will also be getting a limited edition release to coincide with Pokemon Sword and Shield.
This Disney-themed Switch takes things one step further than most of those other limited editions, though, outfitting the Joy-Cons, dock, and Switch itself with Disney decals. The dock shows off a variety of Tsum Tsum characters – Mickey, Minnie, Pooh, and Stitch – along with the four playing card suits. Those same decals appear on the back of the Switch along with a Tsum Tsum Festival logo, while the purple and pink Joy-Cons that have a pair of Mickey ears adorning the home button.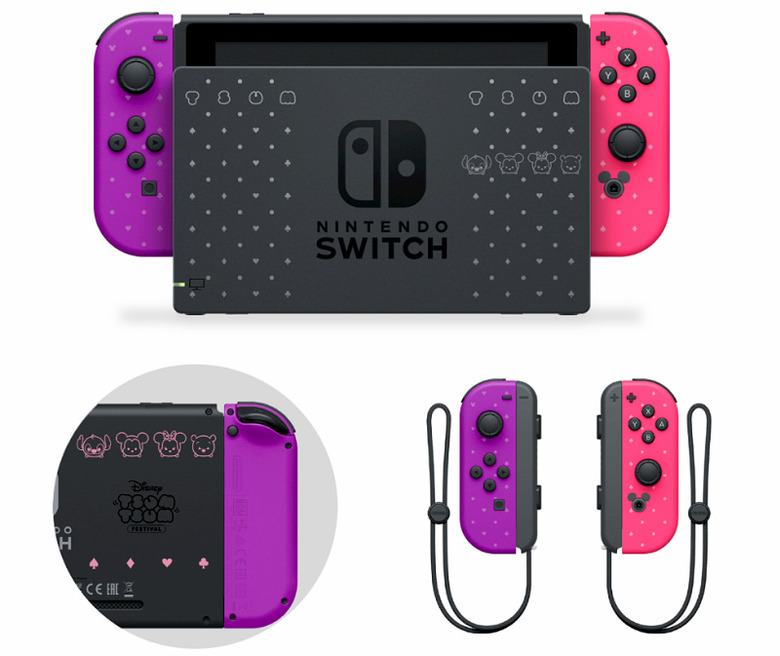 Though Disney plans to release Tsum Tsum Festival worldwide, this Switch is probably going to stay exclusive to Japan. We're still not sure when Disney Tsum Tsum Festival will come to other regions, with Disney only saying that it's prepping a worldwide release for some point in 2019. Perhaps when the game gets a solid release date for western regions, we'll see Disney and Nintendo announce this special Switch for those regions as well? You never know, but at this point, it doesn't seem likely.
It's been an eventful few weeks for the Switch. Not only did Nintendo announce the Switch Lite a couple of weeks ago, but it also revealed that the standard Switch is getting a new model with a longer-lasting battery. The limited edition Disney Tsum Tsum Festival Switch is indeed the model that boasts longer battery life, and it also comes with a copy of the game. We'll keep an eye out for word on whether or not this Switch will be heading to other regions, so stay tuned for more.