New Nintendo Switch model releases next month with one key change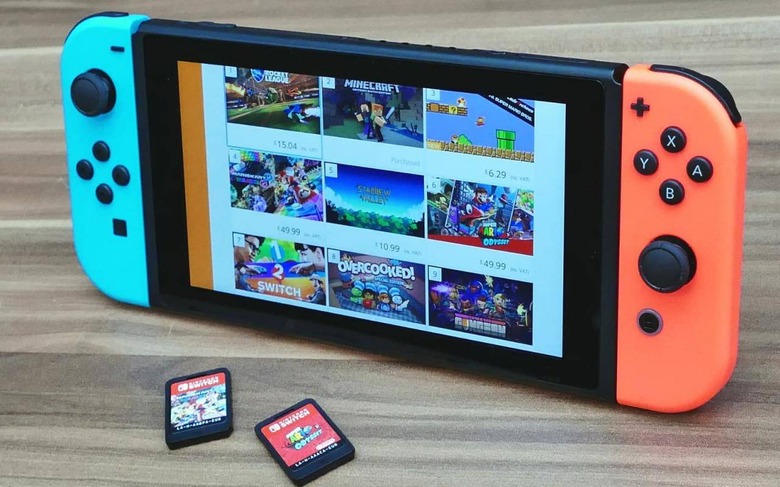 A week after announcing the Switch Lite, Nintendo is back at it today with the announcement of a new standard Switch model. Thanks to FCC filings, we had some idea that this announcement was coming, but don't expect this to be a big mid-generation update on the same level of something like the Xbox One X or the PS4 Pro. In fact, there doesn't seem to be very much that's changed with this new model.
According to Nintendo, the only thing that's changing is the battery life. In the standard Switch – model number HAC-001 – Nintendo's own estimates for battery life come in at 2.5 to 6.5 hours, with the battery lasting approximately three hours while playing The Legend of Zelda: Breath of the Wild.
In the new Switch, which has a model number of HAC-001(-01), the battery will instead last 4.5 to 9 hours. Using Breath of the Wild as an example once again, Nintendo expects the battery to last roughly 5.5 hours – two and a half hours longer than the Switch we currently have. That's a pretty nice upgrade to battery life, but if there are any other changes under the hood, Nintendo isn't talking about them.
If you check out the Switch tech specs page, the only area where this new model differs from the one that's been on shelves for two years is in battery life. Everything else seems to be the same, from dimensions to resolution to storage. So, for those who already own a Switch, it's probably not worth jumping to this new model when it releases unless you really want that better battery.
Nintendo says that the new Switch will be out in mid-August, and it'll likely replace the current Switch as the standard model. With a release date of September 20th, the Switch Lite will be right on its tail, so it's shaping up to be a pretty big autumn for the Switch.