Disney tipped in talks with Ewan McGregor for Obi-Wan Kenobi TV show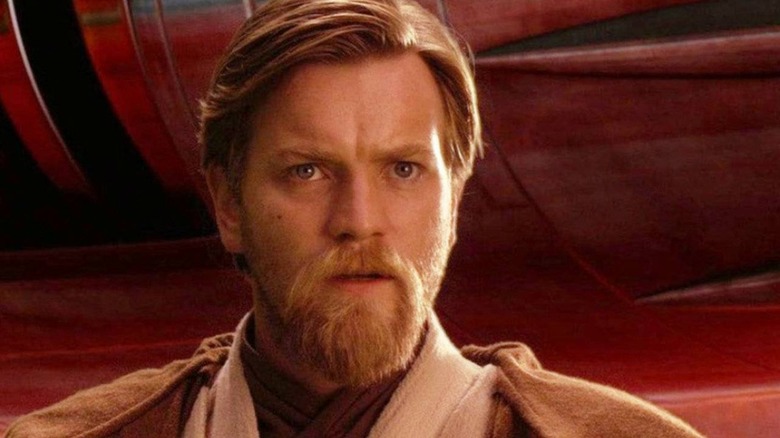 Actor Ewan McGregor may resume his role as Obi-Wan Kenobi in an upcoming Star Wars TV show, a new report claims. McGregor played the Jedi in three Star Wars movies and has previously expressed a willingness to take up the role again in the future. Disney has already revealed plans to release multiple live-action Star Wars shows on its new Disney+ streaming service.
Disney will open the door to its new Disney+ streaming service in November, giving subscribers exclusive access to a live-action Star Wars TV show called The Mandalorian, which is already scheduled for a second season. In addition, the company previously announced plans to offer a second live-action Star Wars series (unnamed) that will be set some time before the events in Rogue One.
In February, a report surfaced claiming that Disney was considering a new limited live-action TV show that would feature Obi-Wan Kenobi and that this show was a 'top priority' for the company. Fast-forward to May when Disney CEO Bob Iger indicated that a third live-action Star Wars series will also exclusively launch on Disney+.
A new report from The Hollywood Reporter this week claimed that McGregor is negotiating with Disney in regards to playing Kenobi in a future Disney+ Star Wars series. This would be the company's third series, the report claims, indicating that it will follow the 2021 release for the Rogue One series.
However, the alleged Obi-Wan Kenobi show's premiere date wasn't detailed and may not be firmly set at this time. Based on what we know so far, Star Wars fans can expect to get access to The Mandalorian in November when Disney+ premieres followed by the pre-Rogue One series some time in 2021. It's possible the Obi-Wan series may debut between the two, but that seems unlikely if negotiations are still taking place.