As is usually the case, there was a lot to see at CES earlier this year. The Dell Canvas 27 took a lot of people by surprise, however, and ended up being our pick as one of the best devices of the show. If you were equally as captivated as we were, then you'll be pleased to know that the Dell Canvas 27 is now available to purchase.
The listing for the Canvas 27 went live on Dell's website today, and if you want to take one home, it'll cost you $1799. The Dell Canvas 27 isn't available for immediate shipment, as Dell's website says that orders won't begin shipping until September 14. Consider your purchase, then, as something of a pre-order.
For the uninitiated, the Dell Canvas 27 is essentially a big, 27-inch LCD display that the more artistic among us can use in content creation. The Canvas 27 will ship with a stylus, a pen holder, and a ring totem, which is more or the less the same as the Surface Dial. If you're familiar with the Surface Studio and Dial, then using something like the Dell Canvas 27 should come easily to you.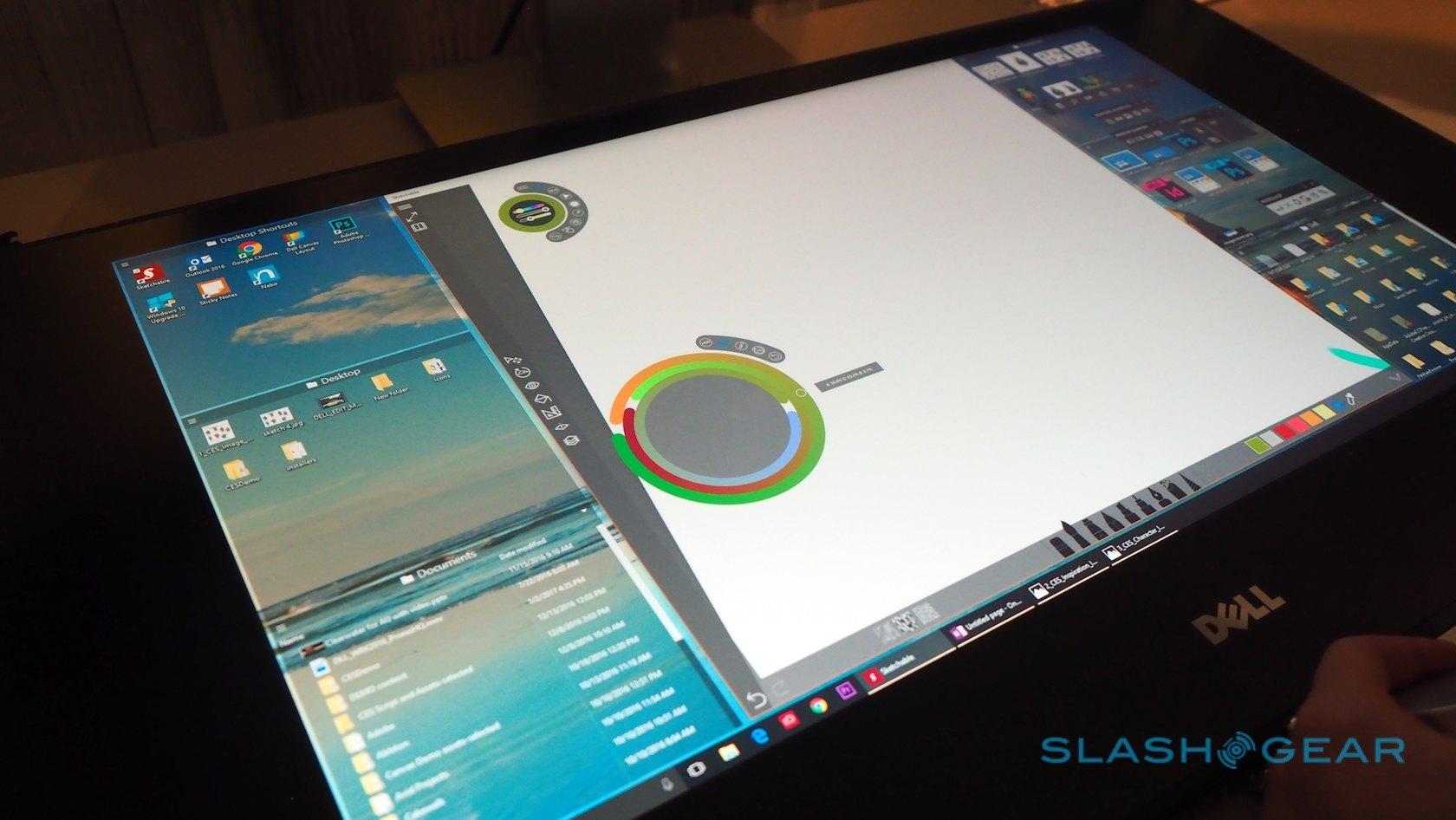 READ MORE: Dell Canvas 27 hands-onThe Dell Canvas 27 is compatible with any Windows 10 device, and to hear Dell explain it, the Windows 10 Creators Update allows the Canvas to really shine. Though the display normally lays flat on a table (making it a good companion to things like desktop computers and all-in-ones), you can change the angle at which it rests with either a VESA mount or an articulating stand. Be aware, however, that those will cost an extra $199 and $499, respectively.
So, if you're a content creator, this could be a pretty great addition to your current workstation. With competitors like the slates from Wacom and the Surface Studio already out there, it'll be interesting to see how this performs with consumers. After all, being able to stand out at CES and doing well when it comes to sales are two wildly different things.