This week the Dell XPS 13 has been re-introduced with a Full HD iteration, this version prompting the manufacturer to suggest that it's not just the MacBook Pro they're gunning for, it's the MacBook Air. This device has already been revealed and released in a 720p edition – we reviewed it right here on SlashGear, in fact – and here in 2013 the Dell team is showing off not just the Full HD version, but an XPS 13 Developer Edition as well, this time with the same display as the original (now called "standard display") but here based on Project Sputnik. And it's all about definition from here on in.
The Dell XPS 13 Ultrabook with Full HD display option takes on a massive 1920 x 1080 resolution across its 13-inch display, this containing almost twice the amount of pixels compared to what Dell calls a "typical 720p display". The image you're seeing below comes from Dell and shows the XPS 13 in both of its non-developer editions. It's made clear instantly how much more you're going to be able to see in the same physical display size – hot stuff!

Also note above that yes, the physical machine sizes are the same, it's no optical illusion. The amount of pixels inside the display allows for more to be shown from a standard app like Excel from Office 2013 (see our review of Office 365 for more info on that iteration of Excel). Dell also lets it be known that this version of the Dell XPS 13 offers a 72% color gamut vs the 45% color gamut on the "standard" panel.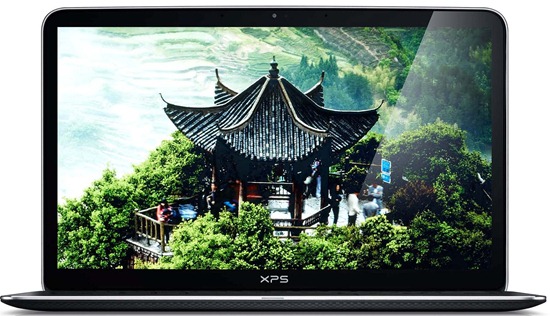 Viewing angles have been bumped to 178 degrees up from 80 degrees on the standard panel – and it's worth noting that each of these measures comes from Dell comparing the standard and the Full HD panels on the Dell XPS in a general way. They're all just a little bit subjective when it comes down to it since it's really up to your own eyes to decide how much more excellent one panel is compared to its predecessor. The display has also been amped up to 350 nits in its Full HD iteration, this "up to 75% brighter than a typical 200-nit display."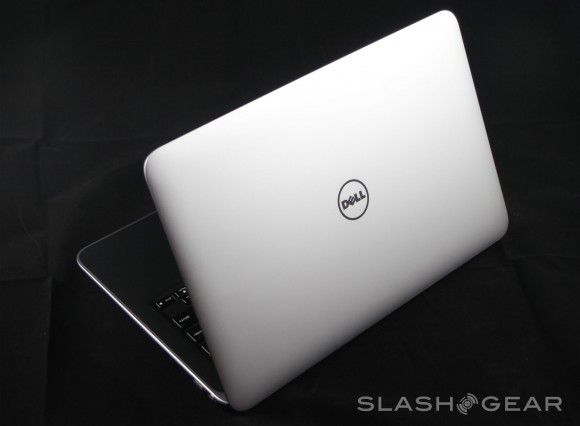 Dell notes in their press materials for the Full HD XPS 13 that the unit is "often judged against the MacBook Pro 13, but in terms of size and weight, the MacBook Air 13 is a more realistic comparison." The folks at Dell note that the XPS 13 is smaller than the MacBook Air 13 "as it fits a 13-inch screen into something barely bigger than an 11-inch footprint." This machine is getting ready to be unleashed upon the public this Spring, aka "in the next few weeks" – stay tuned for more details, pricing, and hands-on action.
Bonus! This device is also offered from Dell starting at $1,449 USD working with Ubuntu – fun stuff for all!