Dell shutter independent mobile division; Ron Garriques out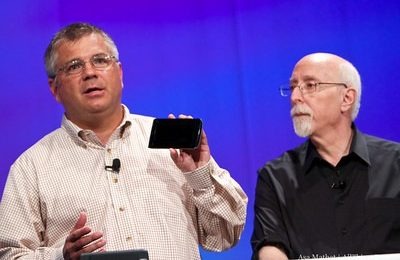 Dell's Venue Pro may be building a small following of eager QWERTY WP7 users, and the company's Streak MID/phone hybrid had headline appeal, but the company's mobile aspirations are generally proving tougher to achieve. According to a filing with the Securities and Exchange Commission, Dell's president of mobile solutions, Ron Garriques, will leave the company on January 28 2011, and the division he led be shut down.
Garriques will receive a $1.44m severance plan along with various other payments, but will also stick around to provide "consulting services" to Dell until the end of 2011; he'll get a further $6.3m for that. The Dell communications solutions group will be absorbed into the company's core operating structure, though we imagine Garriques guiding hand will still be on the various smartphone and tablet projects Dell is believed to have in the works.
The news follows analyst speculation earlier in the week that tablet sales have been significantly underwhelming across the industry, but that Dell's Streak was a particular sales disappointment. Meanwhile a high-resolution version of the Streak, internally codenamed "Opus One", is tipped to be launched in March 2011 with a new, dual-core processor.
[via WSJ]