Dell Project Ophelia aims for Chromecast market with Android HDMI stick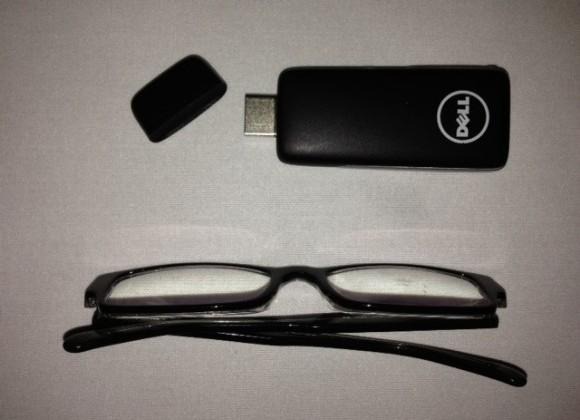 Hold both Dell's Project Ophelia and Google's Chromecast in one hand and you might think they're made for the same purpose. Both of them connect with full-sized HDMI, both work with Google's software inside, and both are being delivered inside 2013. This dell device isn't just made for video, though, and we've seen it before – this week it's being delivered to product testers on its way to its final hardware iteration.
Like Chromecast, this device requires a USB cord to power it while it outputs visual content to a display via HDMI. This device is made to reach a $100 price point, so it's not going to be extremely high-powered, but it'll at least match the abilities of Google's Chromecast while it does so without the uniqueness of the Chromecast OS. There'll be no "flinging" here.
You'll be working with a full-fledged iteration of Android with this stick, complete with Android apps (not necessarily Google Play support, but we'll see by the time the final device arrives), and Wi-Fi connectivity. This device will connect to control accessories via Bluetooth, and the final product will be delivered with software enhancements from Dell like IT management and Wise's PocketCloud.
With PocketCloud, users will be able to remotely access files and services on PCs connected to the web, allowing this little device to be extremely versatile in how it can bring your wares anywhere.
IT administrators are said by PC World to be able to manage and secure the device, as complete remote shut down and wipe are available for the user. Tracking abilities within the device are also said to be being developed. A release date for this device – a precise release date, that is – is not yet known.