Dell Project Ophelia slaps Android in a USB computer for cloud-based joy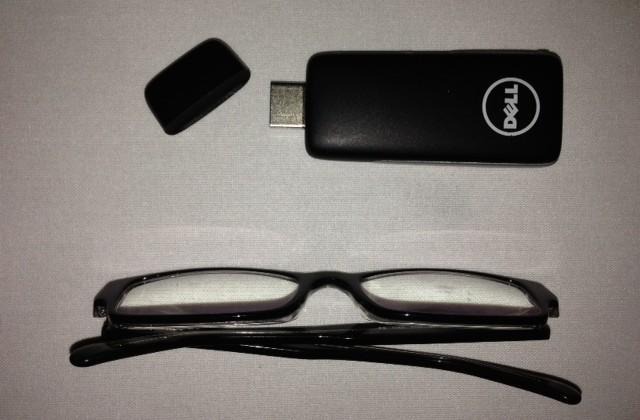 Dell may have ditched its Android phone plans, but it's still kicking Google's OS around, with the new Dell Wyse Project Ophelia USB computer relying on Android to turn any display into a PC or cloud gaming system. Slightly larger than a memory stick, Project Ophelia plugs into the USB port on compatible TVs or monitors and boots into a customized cloud-centric interface, remotely accessing your Windows PC and allowing you to view and edit all of your usual files. However, Dell also suggests that it could make for a great personal cloud gaming system, echoing features from OnLive and NVIDIA's new Project SHIELD.
Project Ophelia is the handiwork of Dell's Cloud Client Computing Team – formerly the Dell Wyse team – and given the initial enterprise focus, as you'd expect there's a good dollop of security in play. There's support for Citrix, Microsoft, and VMware remote-computing platforms, and onboard Bluetooth and WiFi for connectivity; Bluetooth is used to hook up a wireless keyboard, mouse, gamepad, or other peripheral.
No external power supply is needed, with Project Ophelia getting all its juice from the USB port. Inside there's Android 4.0, with preloaded web, social networking, and media playback support, as well as Android app support; it's unclear if that includes Play market access.
Project Ophelia will be available in the first half of 2013, Dell says, though it hasn't yet suggested pricing. One possibility is a deal with cloud access providers or companies with OnLive ambitions, who might rebadge the stick to suit their own service.