Dell Latitude ST official: 10 inches of Atom-powered Windows 7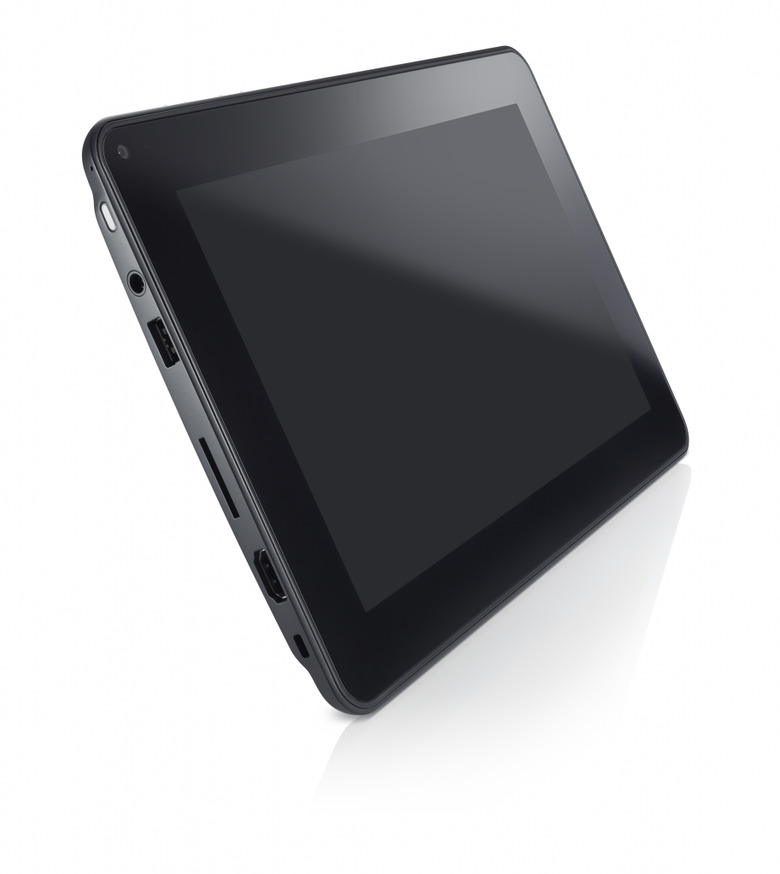 We got a glimpse at the upcoming Dell Latitude ST earlier this week, and now the company has outed the juicy hardware details for all. Like the rest of the Latitude line, the ST tablet is aimed at business users, even if a 10.1-inch tablet is something we're not entirely used to in that space. The slate runs a full version of Windows 7 with enterprise-class customizations and some targeted accessories, detailed in the official pics below.
Resolution is a roomy 1366 x 768 on the small screen, and the tablet runs on a1.5GHz Atom Z670: economical, if not particularly brawny. 2GB of DDR2 RAM is about the minimum needed to run Windows 7 effectively, but an SSD that maxes out at 128 gigabytes should make for some speedy boot-ups and load times. WiFi comes standard, and Dell says that they'll release a 3G version at some point. Dell is claiming 8 hours of battery life, and the tablet has dual front and rear cameras. Dock and keyboard accessories will launch with the tablet, and expandability comes in the form of USB, SD and HDMI ports. An upgrade to the tablet-friendly Windows 8 isn't currently in the cards, though the company says that it will release Windows 8 tablets at some point.
Business users are the target market here, and while the ST will be made available to consumers, it comes pre-loaded with software to put a twinkle in the eye of your friendly neighborhood IT manager. Compatibility with VMware and Citrix virtualization is included, as is remote management software. The Latitude ST goes on sale November 1st. Dell didn't mention a price, but considering HP's Slate 500 tablet competes in the same (small) market, expect an MSRP below $1000.
For an official look at the ST in action, check out Dell's video below:
[via PC World]