Dell confirm Inspiron Mini 12 axe: focus on 10-inch netbook "sweet spot"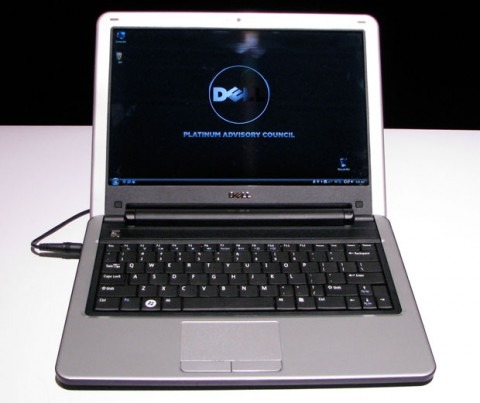 Dell have confirmed that they are killing off the Inspiron Mini 12, the company's 12-inch netbook, leaving only 10-inch models in the company's range.  According to a posting on the Direct2Dell forums, the decision to axe the Mini 12 is in response to the "sweet spot" of 10-inch models that Dell has found buyers prefer.
"So, should you read anything into this as far as Dell's commitment to the netbook space? Nope. It really boils down to this: for a lot of customers, 10-inch displays are the sweet spot for netbooks. That's why we offer two different 10-inch Inspiron netbooks for Mini 10 and the Mini 10v. And on the Latitude side, the Latitude 2100 netbook is finding a home in schools all over the place. Portability is one of the key points for netbook customers. Larger notebooks require a little more horsepower to be really useful" Lionel Menchaca, chief blogger, Dell Community
However the company denies that it is backing out of the netbook space altogether, instead suggesting that the 12-inch screen size segment will be catered for by entry-level models in its mainstream notebook range.  The Mini 12 has had a mixed past, with talk of its demise dating back to February this year.
However it is still available – along with the Dell Inspiron Mini 9, which has been given a temporary reprieve – from the Dell Outlet.  The company has not commented on the more obvious possibility that it's partly Intel's dislike of 12-inch Atom-based netbooks that has led to them canceling the Mini 12.
[Thanks Carol!]