CES 2020 is clearly the year for foldables, with Dell bringing two clamshell concepts that it believes will preview the future of notebooks and tablets. The Dell Concept Duet and the Dell Concept Ori aren't, it's worth noting right from the start, intended for production in their current form. Instead, they're Dell's vision of what a dual-screen or a foldable screen device might look like in the not-too-distant future.
Dell Concept Duet
Concept Duet is the larger of the two devices, and arguably the more mainstream. It uses a pair of displays – each measuring in at 13.4-inches – one where you'd expect to find a notebook's screen and the other replacing the physical keyboard and trackpad.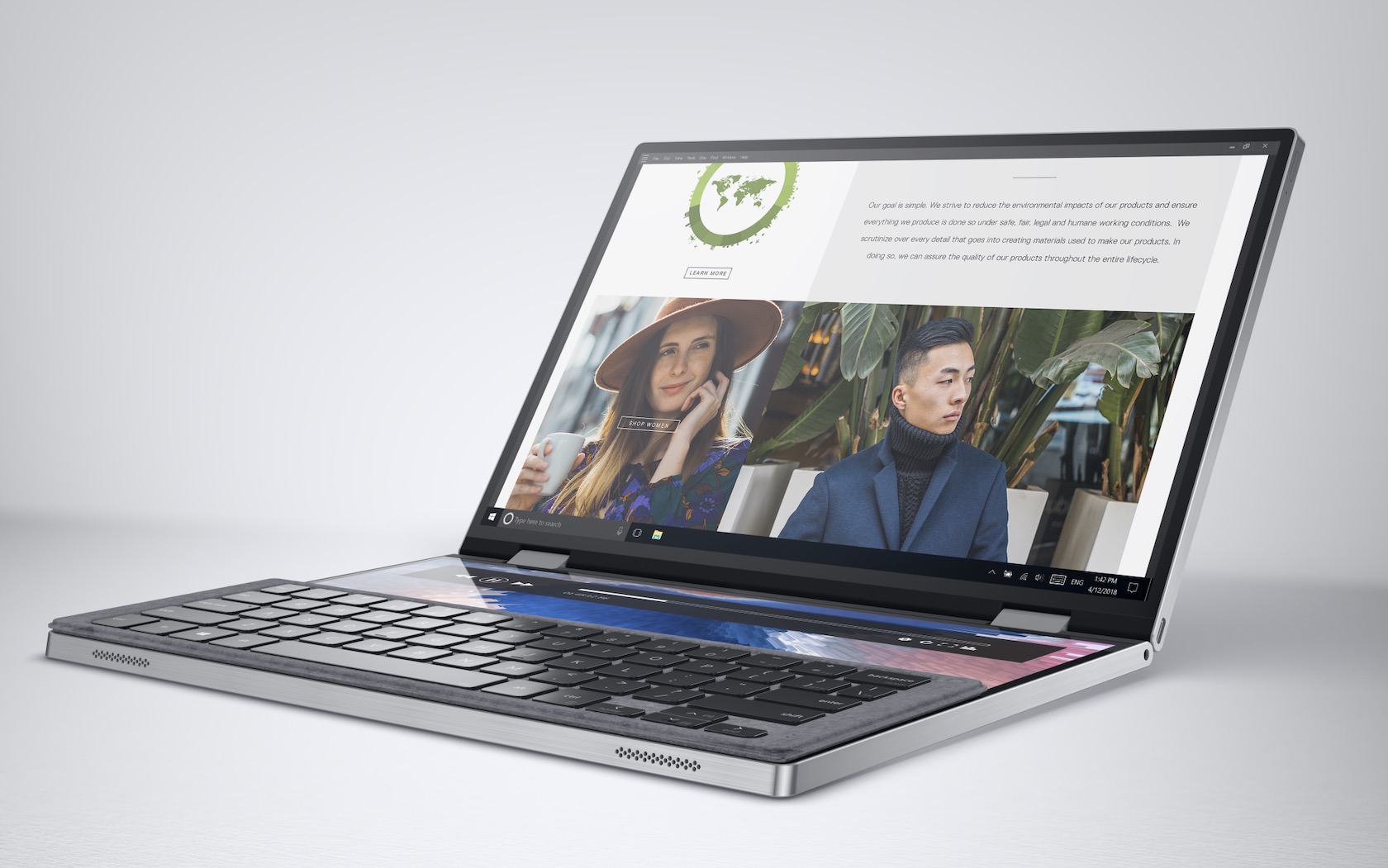 A 360-degree hinge allows the concept laptop to spin all the way around, from a traditional notebook form-factor, through an easel-style, to a tablet. Both of the displays are designed to work with both finger-touch input and a digital stylus. Or, you could call up a virtual keyboard, and tap away on the lower touchscreen.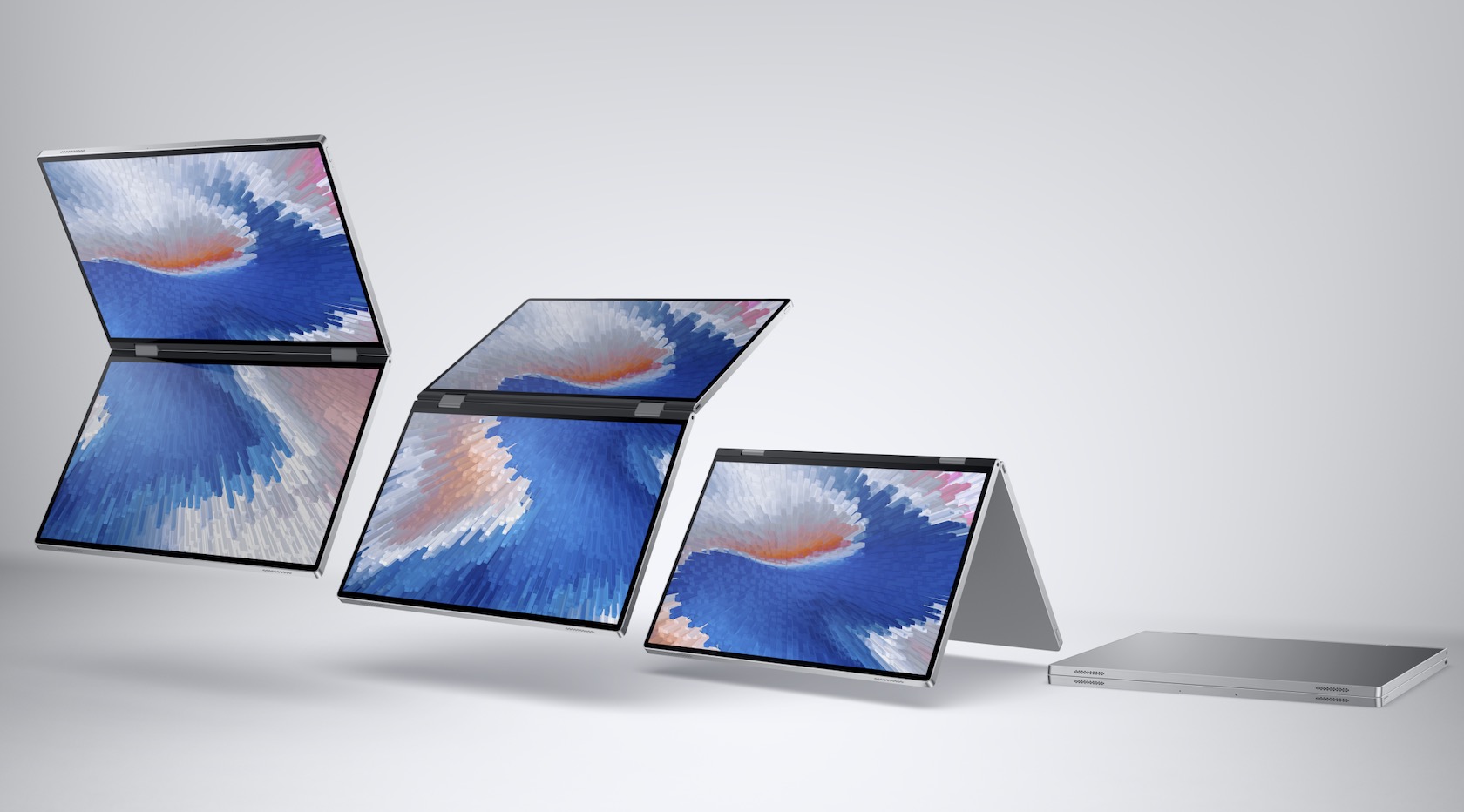 Exactly how comfortable that will be, we'll have to wait and see; if you'd rather have physical buttons, there'll be an attachable accessory that fits over part of the lower display. Dell The company is also pretty confident that Concept Duet's other charms will outweigh any ergonomic frustrations. For a start there's the ability to multitask in a way that might traditionally have needed a separate desktop monitor. Dell suggests you could have a different set of images, documents, or other content showing on each half.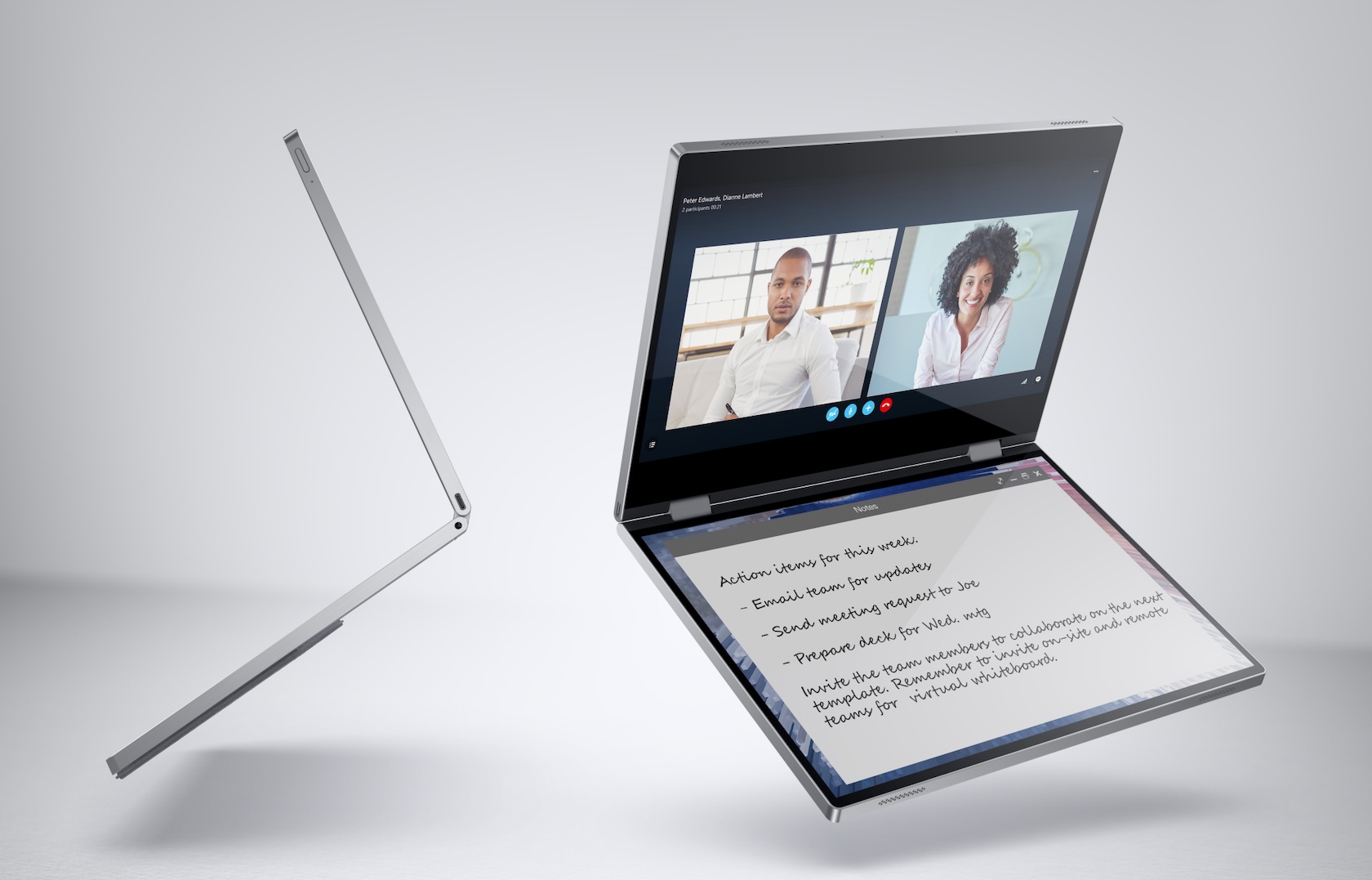 Alternatively you could be video conferencing with one screen and taking handwritten notes on the other, or just keeping an eye on Twitter on one screen while also (pretending) to work on the other. The rest of the hardware is fairly bland – again, these aren't devices that are for sale – though the machined casing, crisp angles, and drilled speaker holes have aesthetic charm of their own. Two USB-C ports are squeezed in by the hinges.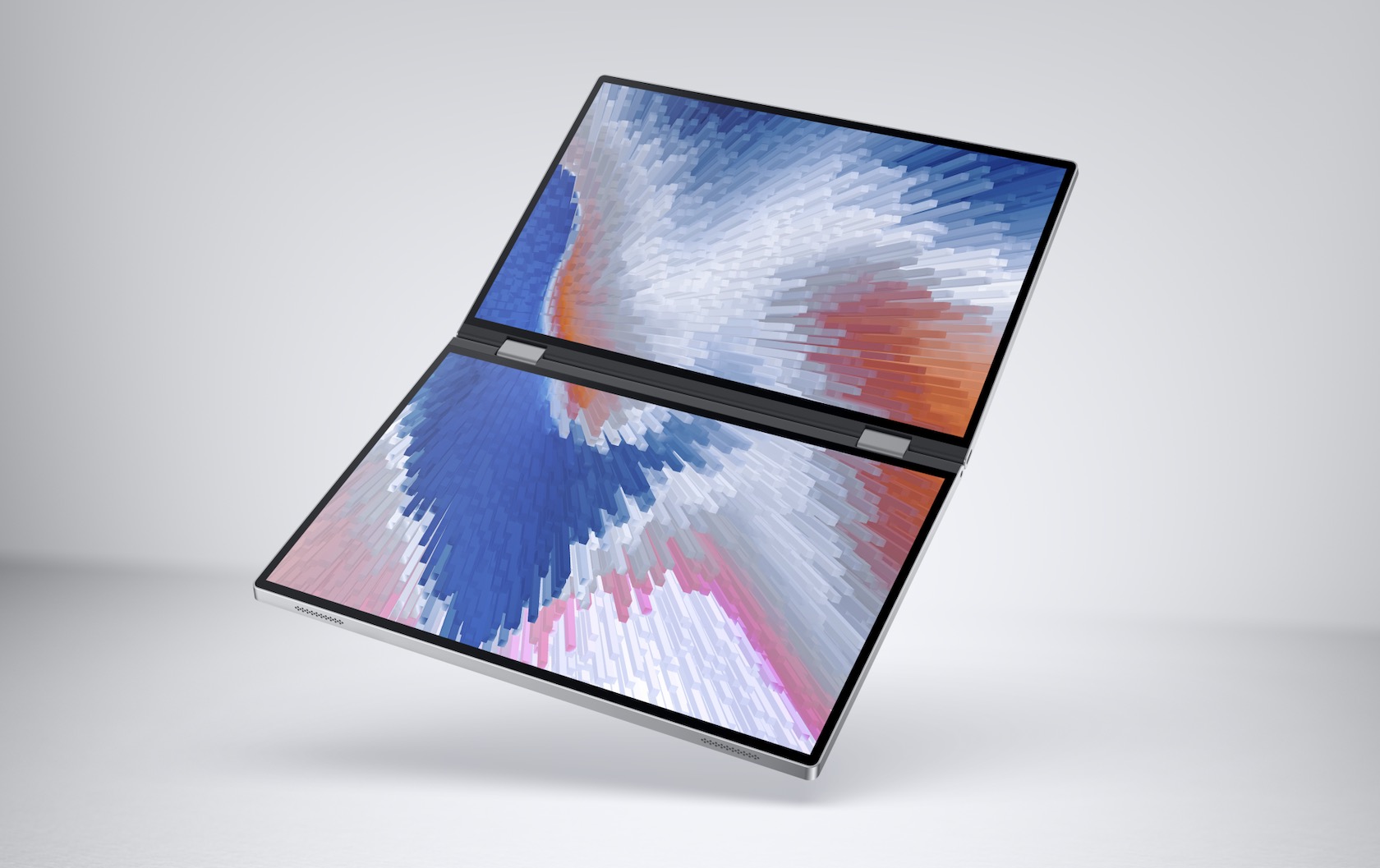 Dell Concept Ori
Concept Ori – short for "origami" – has echos of Lenovo's ThinkPad X1 Fold, also revealed today. Dell's foldable screen tablet isn't going to go into production as you see it here, though, unlike the Lenovo.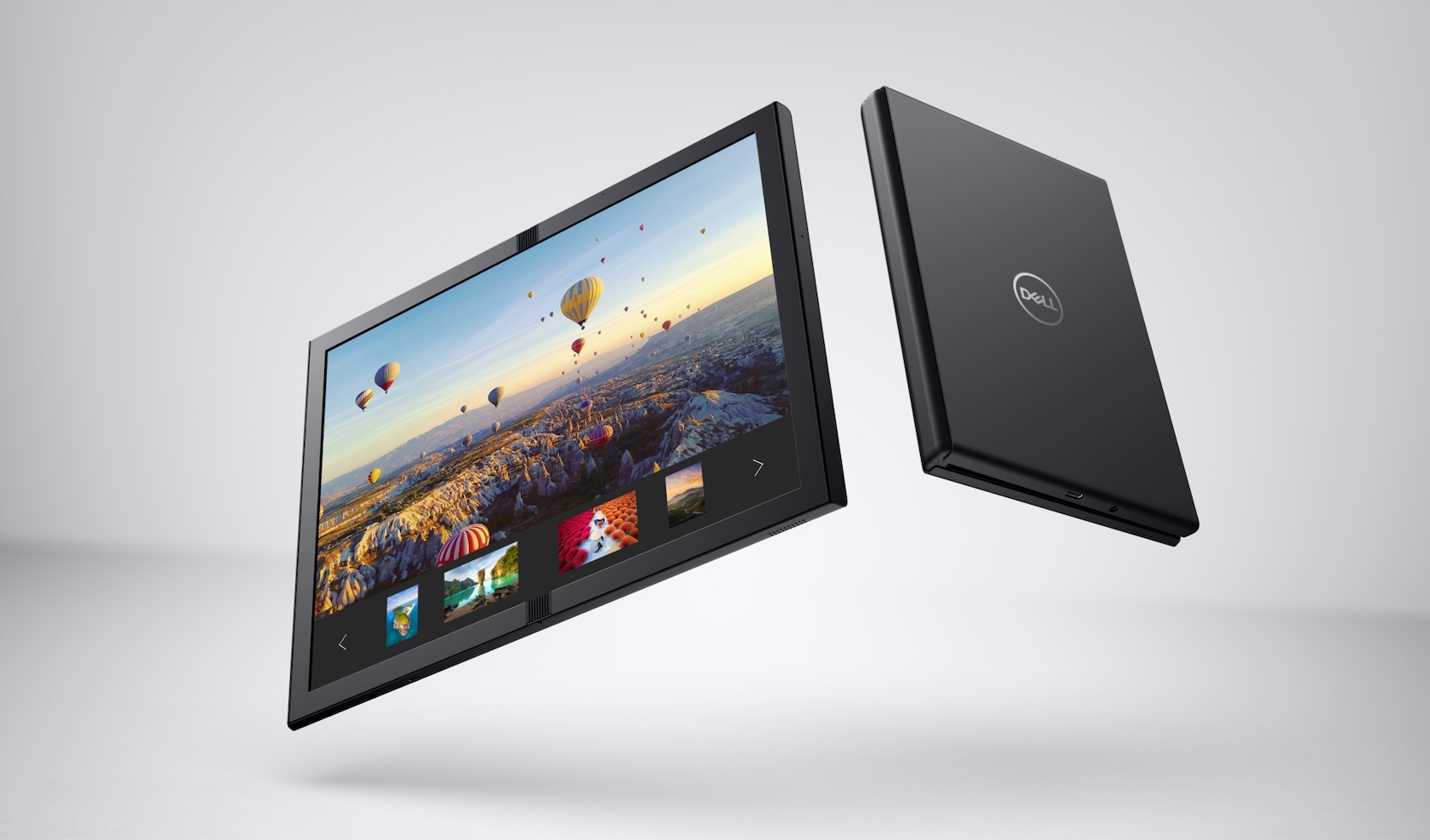 Still, it's a sign that foldable displays in gadgets larger than smartphones are probably going to stick around. Concept Ori has a 13-inch touchscreen that can be folded in half. That way it's a smaller device in your bag, but opens up into a full-sized tablet.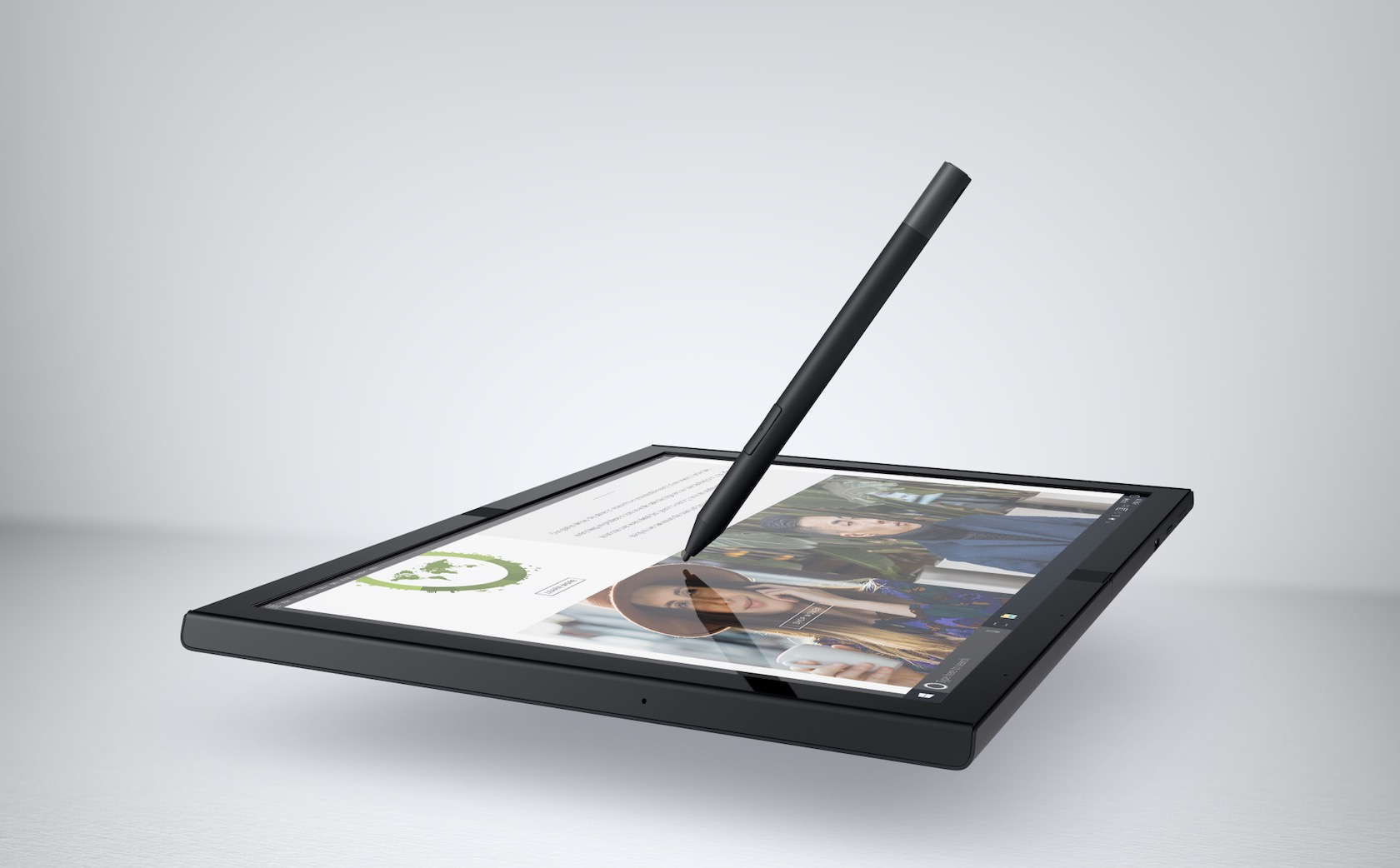 Or, you can rotate it and use half of the device for an on-screen keyboard, while the other half acts as a smaller display. Dell also has a digital pen that will work with Concept Ori, and it's not hard to imagine frequent note-takers being taken by the form-factor.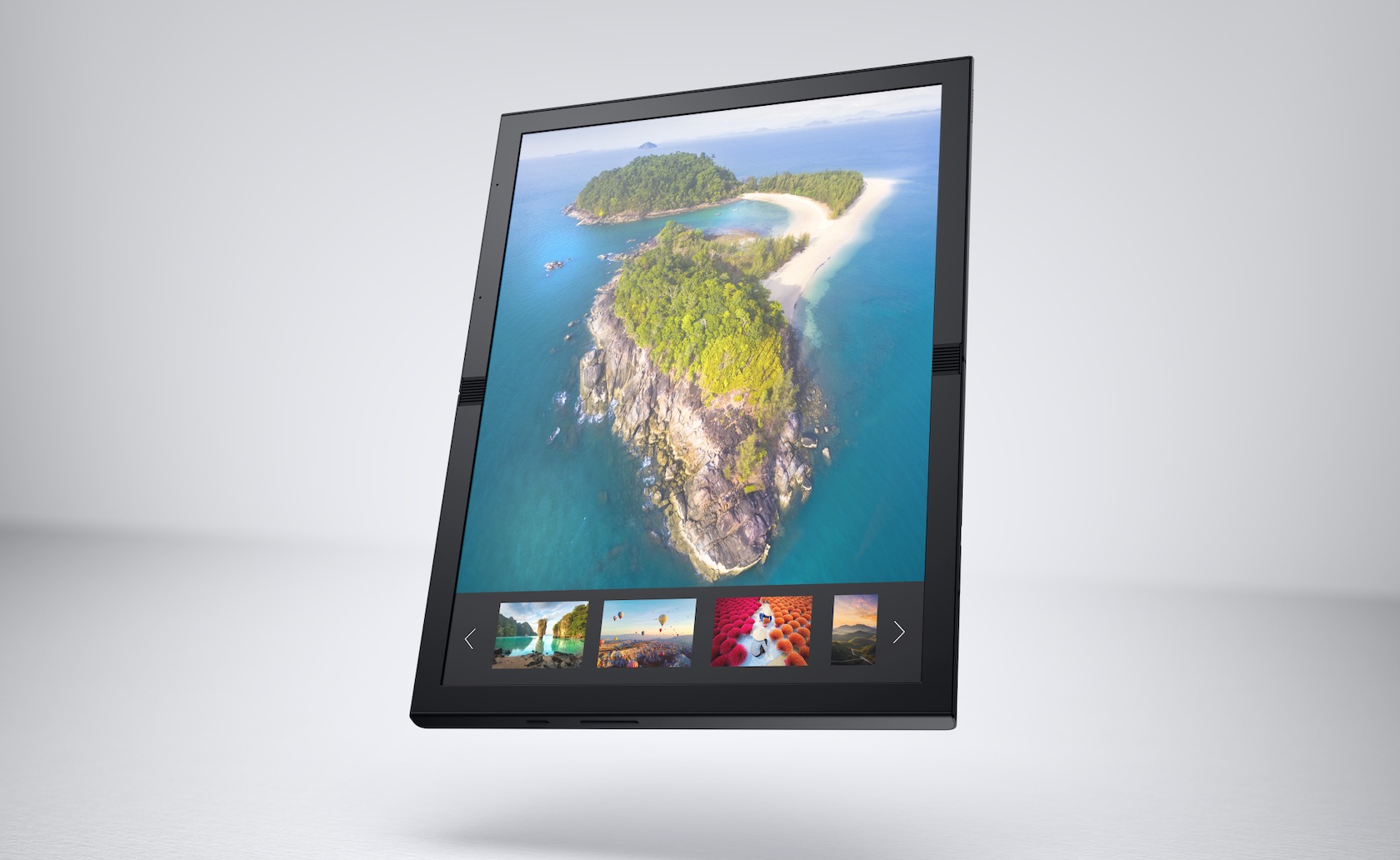 For now, just concepts
Dell is very keen to point out that what it's showing at CES 2020 is merely the latest fancies from its hardware and software labs. There are plenty of moving parts to align before anything like this is suitable for mass production. Not least of those elements will be software: Windows 10X seems the obvious choice, but for now Microsoft isn't actually distributing it. The OS currently running on the two concepts is of Dell's own tweaking, to handle the unusual designs.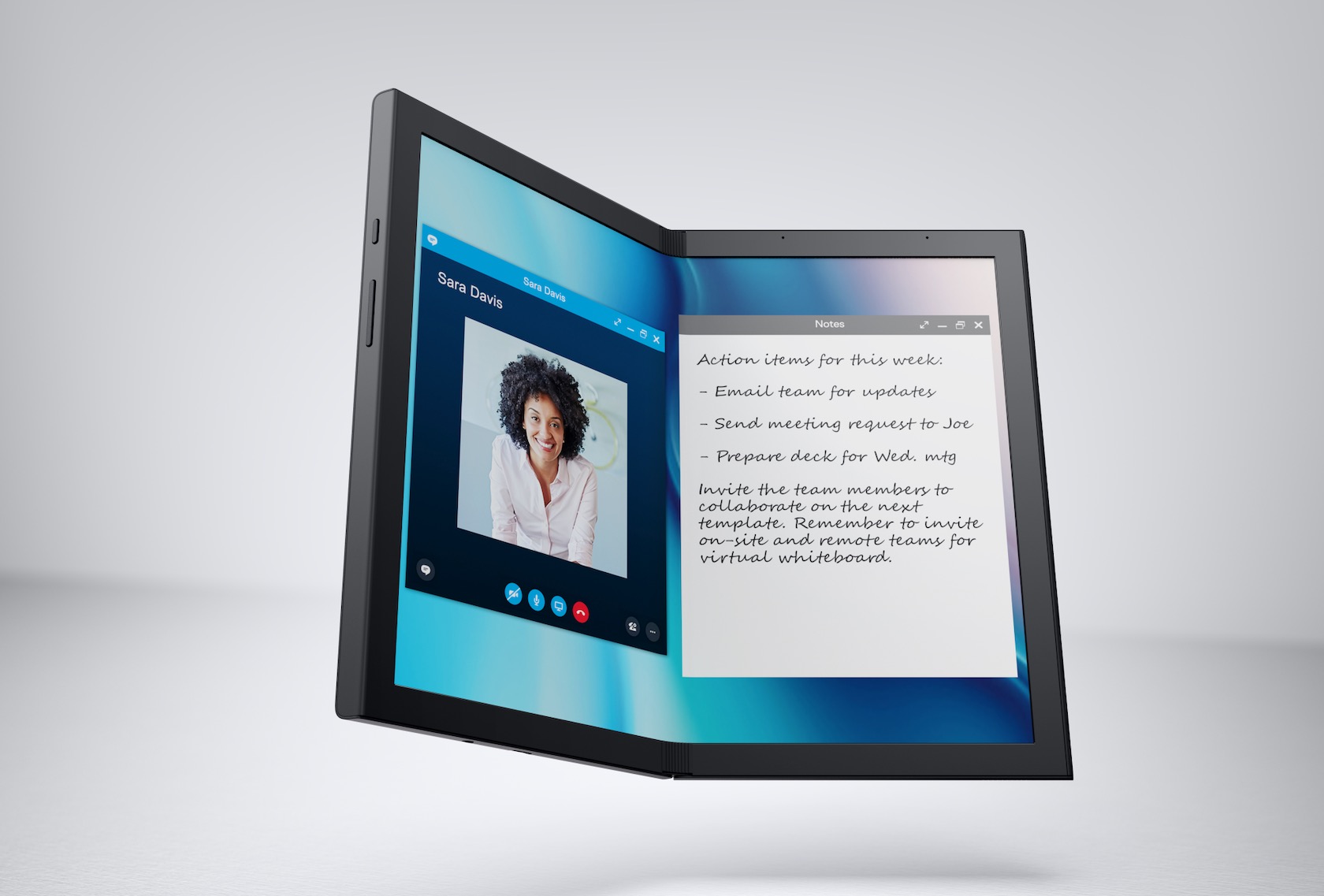 Still, Dell isn't alone in thinking about form-factors like these, and it can't really afford to sit on them as concepts for too long. Lenovo plans to sell the ThinkPad X1 Fold, after all, and Microsoft's Surface Neo – which bears a strong similarity to the Concept Duet – has also had the green light for production. Waiting until Windows 10X actually arrives may leave Dell looking like it's following the crowd, not among its leaders.